The Underrated Vampire Thriller That's Slaying It On Netflix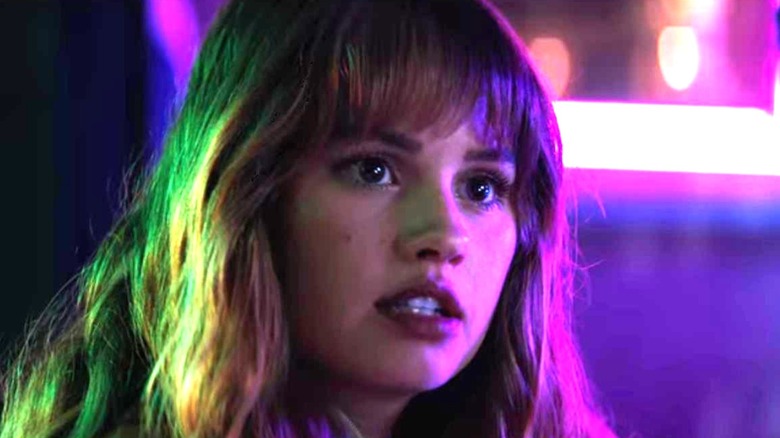 Netflix
October means it's time for monsters, ghouls, and all kinds of other creatures that go bump in the night to make themselves known. Every streaming service debuts its spookiest offerings with horror movies and creepy TV shows that will make you sleep with the light on. Netflix certainly isn't slouching in that department as it's spent the month releasing a litany of haunted projects like "There's Someone Inside Your House" and "Escape the Undertaker." Another one of the platform's newest offerings making waves is the vampire-themed "Night Teeth."
The movie's already broken into the service's Top 10 most-watched items just a couple of days since it's been released, and it's easy to see why. The flick has an all-star cast of some of the most talented actresses working today, including Megan Fox, Sydney Sweeney, and Debby Ryan. Those three alone are worth the price of admission, but there are some other good reasons why this underrated vampire story deserves your time.
Night Teeth is a titillating vampire tale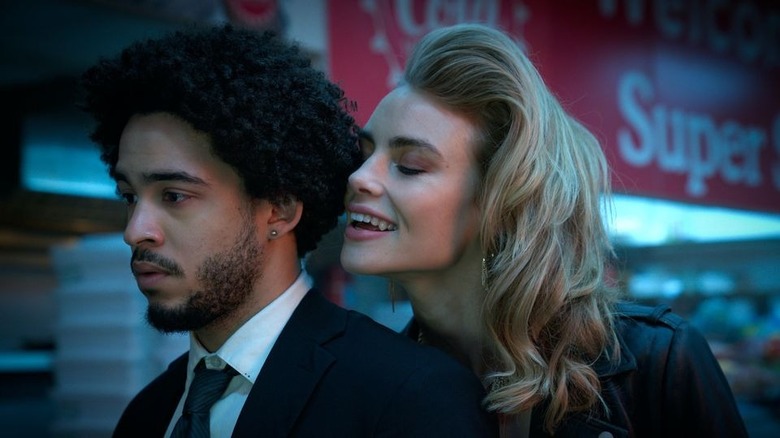 Netflix
In "Night Teeth," Benny (Jorge Lendeborg Jr.) is your average college student just trying to make some extra cash. He takes a chauffeur gig to drive two women around for a night of fun, only for him to discover that they're actually vampires who have lived for centuries. Benny must stay on the girls' good side as he gets caught up in an ancient war between vampires and men, all the while staying on the vampires' good side so that he can make it through the night alive.
"Night Teeth" is a film that leaves you guessing. With so many different machinations going simultaneously, there's always something to hold your interest, and it earned solid feedback from a number of critics. Matt Fowler of IGN Movies wrote in his review, "Night Teeth's winning lead trio and its glossy, electronic buzz save this 'Collateral' clone from sinking into full nonsense."
This is the kind of sexy thriller you want to watch with the lights out with a big bowl of popcorn in front of you. With Halloween fast approaching, you won't want to miss it.