Hulu's Hit-Monkey - What We Know So Far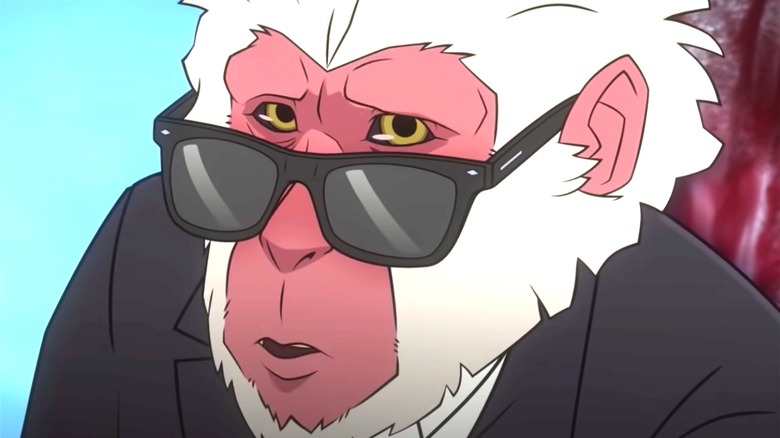 Marvel Television/Hulu
"Hit-Monkey" is the latest Marvel adult animated series to come to Hulu, after Jordan Blum and Patton Oswalt's "M.O.D.O.K.," which came out earlier this year. These TV-MA animated comedies on Hulu (which come from what was formerly known as Marvel Television) are smaller and more experimental than the Marvel Studios offerings, and can use language, bloody violence, and offbeat humor that the big productions cannot. So far, they've been about lower-profile characters in the Marvel canon. And Hit-Monkey is maybe the strangest, most obscure Marvel character to get their own series so far. He's a Japanese snow monkey who joins forces with the ghost of an American hitman after his monkey tribe is slaughtered. Together, they go on a quest for vengeance through the Yakuza underworld.
Hit-Monkey made his Marvel Comics debut in 2010 in "Hit-Monkey" #1, an origin story one-shot, before taking on Deadpool and Spider-Man in a three-issue arc in "Deadpool" Issues #19-21, according to Comic Vine. He got a limited series after that. Those three main Hit-Monkey stories are collected in the trade paperback "Hit-Monkey: Bullets & Bananas." He has popped up throughout the Marvel Comics universe since then, according to Comic Vine.
Now, his story has become an animated TV series, which is coming to Hulu very soon. Here's what we know so far about "Hit-Monkey," including release date, characters, and plot.
What is Hit-Monkey's release date?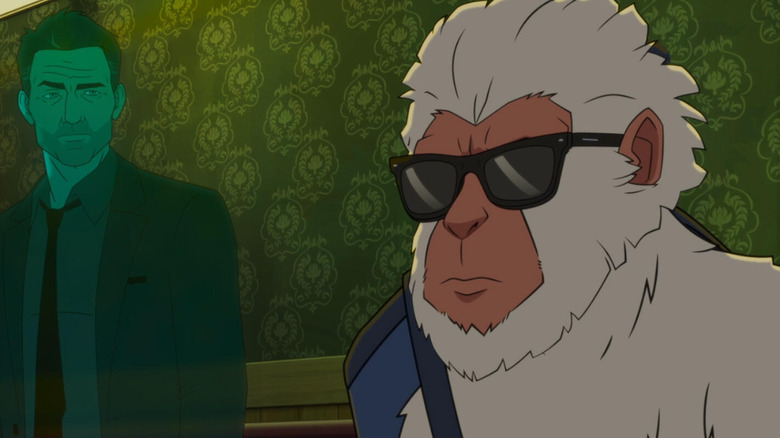 Marvel
"Hit-Monkey" premieres on Hulu Wednesday, November 17. The complete first season will be available on that day. The date announcement was accompanied by a trailer preparing viewers for the show's totally bananas (pun intended) premise. The latest "Hit-Monkey" trailer introduces Lady Bullseye, a "Daredevil" villain who's famous for her deadly aim.
"Hit-Monkey" is co-created and executive produced by Josh Gordon & Will Speck. "He's a character who is violent and temper­amental but also deeply wounded and innocent," Gordon told Entertainment Weekly about his and Speck's take on Hit-Monkey. Marvel Entertainment creative director Joe Quesada is also an executive producer.
"Hit-Monkey" survived the tumult of Marvel Television being folded into the larger Marvel Studios umbrella in 2019. The series was announced as part of an animated series slate along with "M.O.D.O.K.," "Howard the Duck," and "Tigra and Dazzler," which would build to a crossover called "The Offenders." "Howard the Duck," "Tigra and Dazzler," and the crossover were scrapped, according to The Hollywood Reporter.
Who are Hit-Monkey's cast and characters?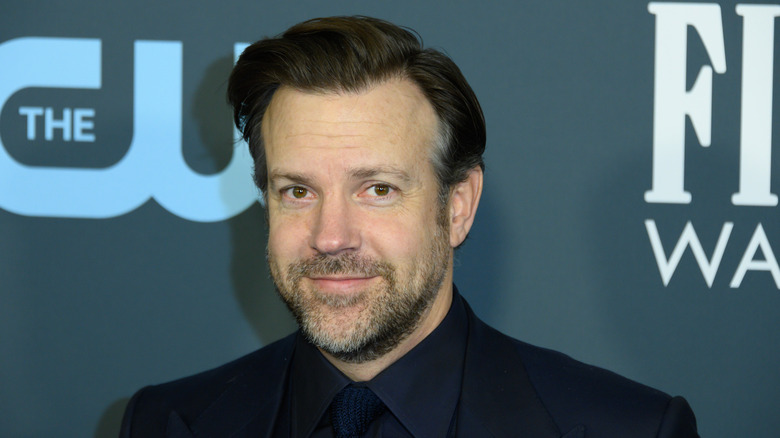 Silvia Elizabeth Pangaro/Shutterstock
"Hit-Monkey" has a star-studded voice cast led by arguably the biggest name in TV comedy at the moment.
Emmy-winning "Ted Lasso" star Jason Sudeikis is the voice of Bryce, the assassin who becomes Monkey's mentor after he's killed during a mission and his and Monkey's souls get tied together. Marvel describes him as "a terrible mentor with a sarcastic, cynical view of the world, Bryce must ultimately dig deep within himself in order to complete his final mission and help Monkey become who he was meant to be."
"Star Trek" legend George Takei provides the voice of Shinji, an uncommonly decent and ethical politician who's campaigning to become the next Prime Minister of Japan. His niece, Akiko ("X-Men: Apocalypse" star Olivia Munn), is his most trusted political advisor, but she has a dark side.
Haruka (Ally Maki) and Ito (Nobi Nakanishi) are Tokyo cops who want to root out corruption but face many, many challenges. Haruka is an idealistic rookie, while Ito is a drunken veteran with very few allies in the department. They come to realize that they might be on the same side as Monkey.
And noted voice actor Fred Tatasciore is the voice of Monkey, who communicates in ape noises.
What's the plot of Hit-Monkey?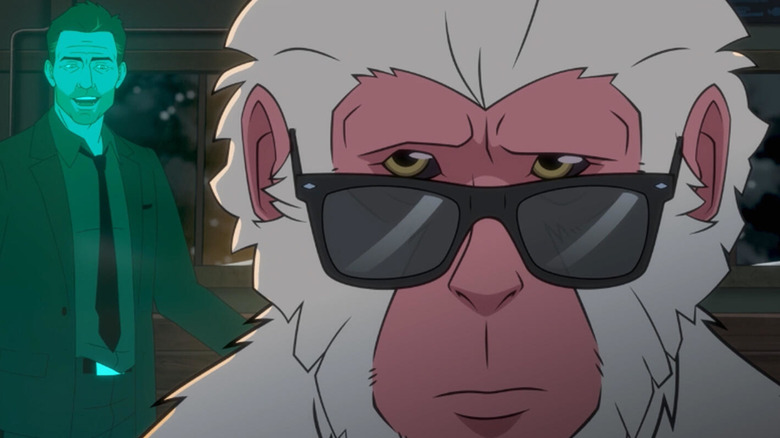 Marvel
"Hit-Monkey" is a superhero action comedy with strong martial arts elements. It's a tale of revenge and morality, and how a person (or monkey) can try to channel their anger into something productive or not, with the title character evidently having some serious anger problems — albeit, for understandable reasons, as according to Marvel's official description: "Monkey's peaceful existence in the Japanese alps is shattered by the tragic loss of his tribe -– setting him on a course of revenge and violence in the very world of humans that are responsible for his plight." 
"Hit-Monkey" will depict the character teaming up with the ghostly spirit of former assassin Bryce to fight their way through Tokyo's criminal underworld, and during the series, this strange duo will come in contact with some tough villains, including Fat Cobra, Lady Bullseye, Yuki, Ogun and Silver Samurai, as seen in the trailer. However, while the action scenes are sure to be a key element in the series, the focus will be on Monkey's character arc, as he must battle between the different sides within himself and determine... well, just what kind of monkey he's going to be.