iZombie Showrunner Believes The Show Will Get A Fourth Season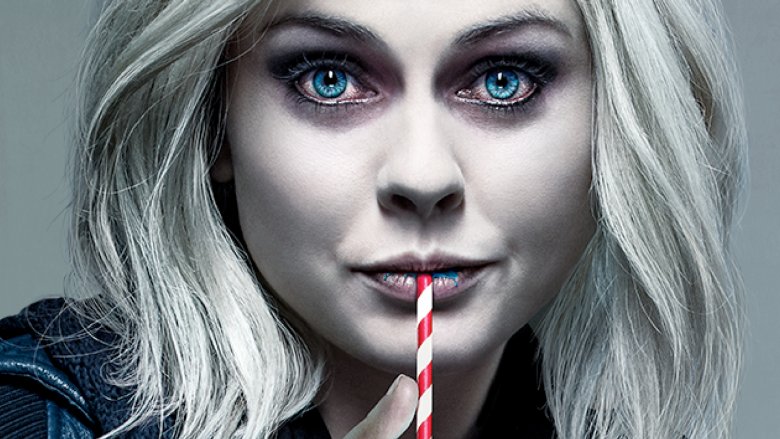 Rob Thomas is confident that you're going to be seeing more of iZombie. Despite the fact that the procedural comedy has yet to be renewed for season four, Thomas is sure it will return, telling Entertainment Weekly that he is "betting a lot" that he'll get to do more of the series.
iZombie stars Rose McIver as Liv Moore, a medical resident whose life gets turned upside down when she is turned into a zombie. She winds up taking a job at a morgue alongside her friend and boss Dr. Ravi Chakrabarti (Rahul Kohli), and, with the assistance of the psychic powers she gets from eating people's brains, she and Ravi assist Seattle Police Detective Clive Babineaux (Malcolm Goodwin) in solving the city's toughest homicides. Also in the mix is Major (Robert Buckley), who starts the series as Liv's ex-fiancee and slowly falls deeper and deeper into the zombie plot (even becoming one himself), Liv's best friend Peyton (Aly Michalka), and the often ill-willed troublemaker Blaine (David Anders).
Thomas is no stranger to premature cancelation, as his series are often well loved by fans and critics but plagued by low viewership. His comedy Party Down didn't make it past season two; while cult classic Veronica Mars, Kickstarter movie aside, only got three seasons. His teen drama 90210 fared better with five seasons, although he left that series early on to work on other projects. Still, despite his past struggles, Thomas seems sure that iZombie will live on.
"I'll say this: I bought a house in L.A. and I'm moving there hoping there will be a season four, so no one will be more disappointed than me and my business manager if there is not," he said. "I am betting a lot that there will be. I feel good. I am confident, and hopefully, that confidence is not misplaced."
Should the show make it to season three, Thomas already has big plans. He says that the show will mix things up in the season three finale in a way that will change the series for good. "The season three finale is a pretty major reset of the show, so I feel like if I said anything about season four, I would be giving away the cool stuff that we want to surprise people with in the finale of season three," he teased.
The CW has already renewed a number of series for next season, including Greg Berlanti's Arrow-verse shows, new hit Riverdale, old favorite Supernatural, critical darlings Jane the Virgin and Crazy Ex-Girlfriend, and apocalyptic drama The 100. The fate of The Originals is also still up in the air, while No Tomorrow and Frequency are officially dead. iZombie season three is currently airing on Tuesdays at 9 p.m. on The CW; while we wait to learn if the show will live to see another season, see the real reason why Thomas' Veronica Mars got canceled.