Rahul Kohli To Appear On Supergirl As Possible DC Comics Villain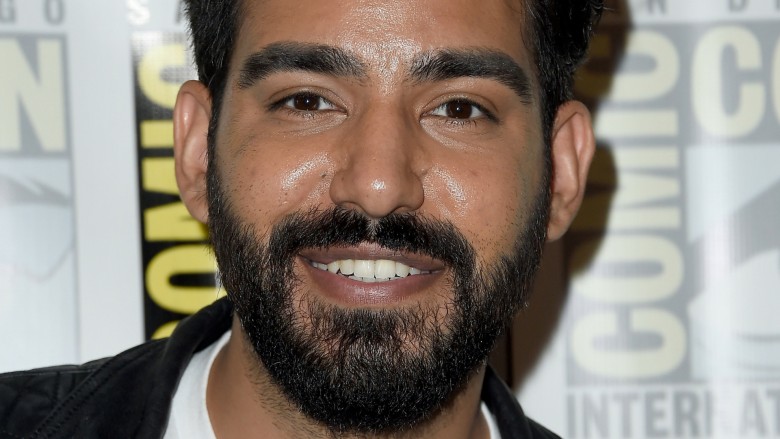 iZombie fans are going to be very happy with Supergirl's latest addition.
Rahul Kohli, who plays Liv's partner in crime-solving Dr. Ravi Chakrabarti, will join Supergirl later this season as Jack Spheer, a tech genius who could potentially have nefarious goals, Entertainment Weekly reports.
Comics fans will know Spheer better as Biomax, a villain who was mutated by his own medical innovation, giving him the power to control minds. While it is unknown whether or not the character will go that route on the show, EW revealed that he will at least be kept busy dealing with his former love Lena Luthor, played by Merlin's Katie McGrath.
"I'm so excited to be working on Supergirl starring as Jack Spheer," Kohli said in a statement. "It's given me the chance to continue my relationship with The CW as well as fulfill my goal of meeting a Kryptonian."
Kohli will appear in episode 18, which is set to air on March 27. According to executive producer Andrew Kreisberg, the episode, titled "Ace Reporter," will see Kara delving further into journalism as she reports on Spheer's new technology.
"That's actually been very important to us, especially in the times we now find ourselves living in; we're one of the few shows on television that actually has a journalist as a lead character," he told EW earlier this week. "In [episode] 15, in addition to being a big Alex-Jeremiah story, also has a healthy dose of Kara as a reporter, and especially episode 18, we really get a chance to talk about the importance of journalism, and the importance of journalism ethics, and how important [it is to have] the objective truth be out there now."
Supergirl won't be Kohli's first time on a show inspired by a comic: iZombie, which returns for season three on April 4, is based on the comic book series of the same name from DC Comics' Vertigo imprint. The show stars Rose McIver as a medical student turned zombie who assists the police in solving crimes by eating the brains of murder victims and absorbing their memories. (It sounds weird, but trust us, it's good.)
Supergirl airs on Mondays at 8 p.m. on The CW. Before you watch, read up on the character's insane history.