Why Herman Munster From Rob Zombie's The Munsters Looks So Familiar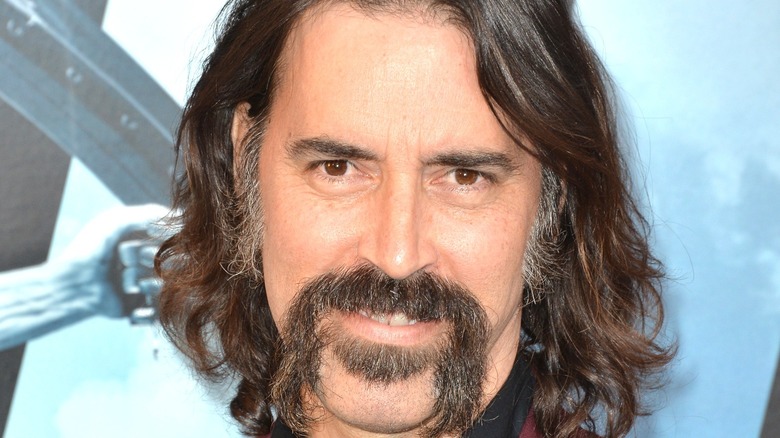 Featureflash Photo Agency/Shutterstock
Rob Zombie has more than earned his place in the pop-culture history books, having found success in every entertainment medium that he has tried out. Most notably, Zombie is an accomplished musician, with seven studio albums to his name at the time of this writing, numerous accolades, and legions of fans across the globe. At the same time, however, the heavy metal sensation is also a filmmaker and a prolific one at that. Beginning with the 2003 cult classic, "House of 1000 Corpses," he's currently up to ten directing credits, and he certainly hasn't run out of steam just yet.
Just two years removed from his most recent big-screen project, "3 From Hell," and a mere few months beyond the release of his latest record, "The Lunar Injection Kool Aid Eclipse Conspiracy," Rob Zombie is hard at work on his next production: a reboot of "The Munsters." The film aims to release on the Peacock streaming service, bringing with it all of the spooky fun of the original 1960s sitcom. To build anticipation for it this Halloween season, Zombie gave fans their first look at Herman, Lily, and Grandpa Munster in all of their costumed glory.
As far as casting goes, Rob Zombie's wife, Sheri Moon, will play Lily, Dan Roebuck will portray Grandpa, and Jeff Daniel Phillips will become this generation's Herman. Here's where you may have seen the actor behind the Munster family patriarch before.
Phillips is a regular in Rob Zombie's projects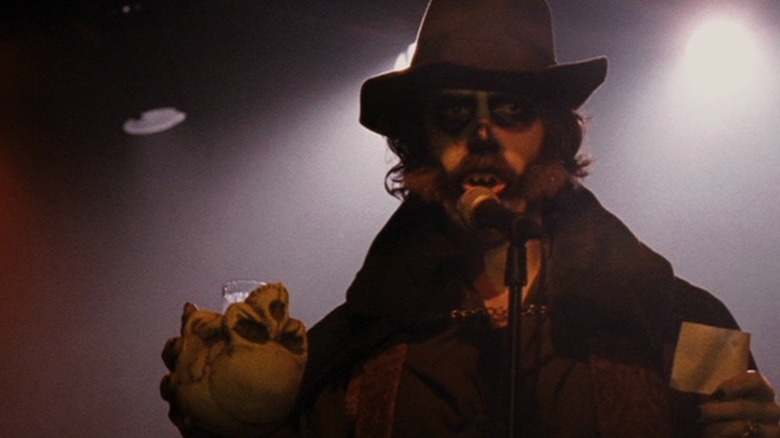 The Weinstein Company
Jeff Daniel Phillips has spent around three decades honing his acting craft, taking almost two of them to meet his most prolific collaborator: Rob Zombie. With 2007's controversial "Halloween" reboot in the rearview mirror, the music icon wasted little time developing a sequel, 2009's "Halloween II." He cast Phillips as both Howard Boggs — one of Michael Myers' (Tyler Mane) victims — and comedian "Uncle" Seymour Coffins. Despite neither character being very significant, Phillips' performances apparently had quite the positive effect on Zombie, who gave him plenty of work in the coming years.
2012 marked the premiere of "Lords of Salem," which saw Jeff Daniel Phillips take on the role of radio DJ Herman Salvador, better known by the nickname "Whitey." Four years later, he and Rob Zombie worked together yet again on the film "31," where he played carnival worker Roscoe Pepper. Their latest team-up came in the 2019 horror flick "Three From Hell," casting Phillips as Warden Virgil Dallas Harper. Given these examples and his inclusion in the impending "Munsters" adaptation, it stands to reason that the Phillips will continue to work with Zombie well into the future.
He has thoroughly explored the cinema world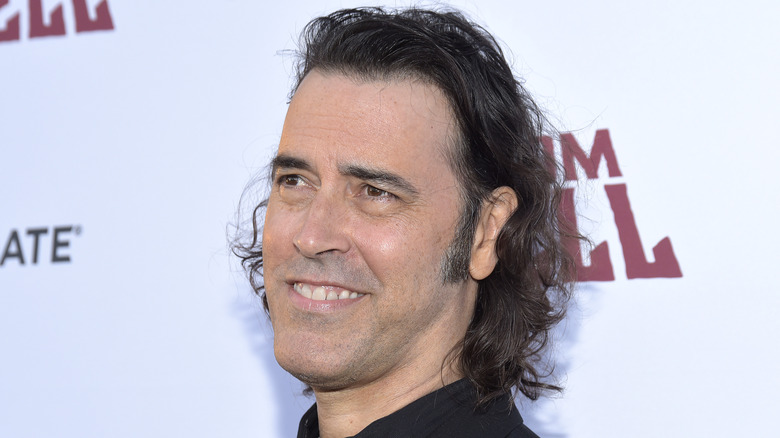 Michael Tullberg/Getty Images
As noted previously, Jeff Daniel Phillips has been on the acting scene since the early 1990s — long before Rob Zombie ever got into the movie-making game. "Son of Darkness: To Die For II" was his formal introduction, though he went uncredited for his work in this romance-horror sequel. Nevertheless, Phillips kept on landing roles where he could, earning minor spots in 1992's "Sneakers," 2006's "Unknown," and "Elsewhere" from 2009, to name a few, brushing shoulders with names like Dan Aykroyd, Robert Redford, and Anna Kendrick along the way.
Even though he'd earned a nice spot for himself as one of Rob Zombie's go-to actors by the early 2010s, Phillips continued branching out and adding to his ever-expanding filmography. He appeared in 2010's "Faster" in what is essentially a background part, following that experience up with a handful of short films including "Errand_boy," "Dr. Jeckel and Mr. Coffins," and "Glow," among others. As the decade drew to a close, Phillips popped up in full-length movies "Psychopaths," "The Ice Cream Truck," and "Satanic Panic," but he started off the 2020s strong with "Becoming," "Burning Dog," and "An American Pickle." 
Phillips has found great success on television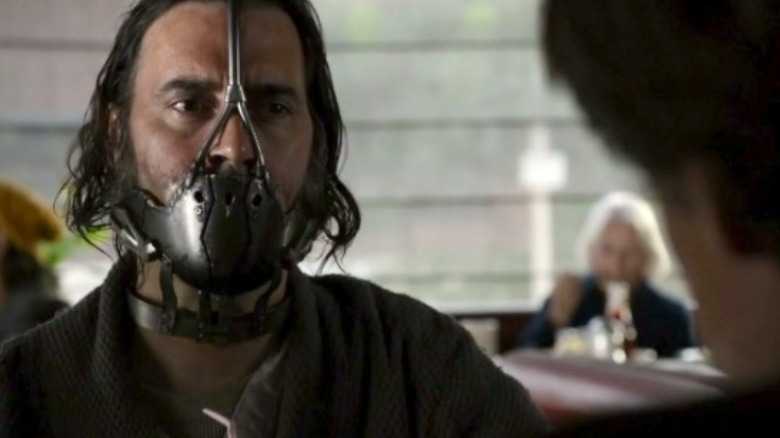 ABC Studios/Walt Disney Television
Jeff Daniel Phillips has a lot to be proud of when it comes to his cinematic body of work, but just as worthy of highlighting is his impressive television résumé. He made his small-screen debut in 1997 through two episodes of "Beyond Belief: Fact or Fiction," though he wouldn't hit his stride for roughly a decade. After spending some time taking one-off TV gigs here and there, Phillips arrived on the Geico commercial-inspired series "Cavemen" as Maurice for eight episodes, and his good fortune only continued from there.
He signed on for one episode apiece of "Trust Me" and "CSI: Miami" in 2009, as well as "Futurestates" in 2014, preparing him for the landmark year to come. He joined the Marvel Universe in 2015 as David Angar — known to comic readers as Angar the Screamer — via "Marvel's Agents of S.H.I.E.L.D." Afterward, Phillips enjoyed brief tenures on "Westworld," "Flaked," and "Claws" before diving back into the Marvel world from 2017 to 2019. For 11 installments, he portrayed the mutant Fade on the X-Men-adjacent series, "The Gifted."
Whether it's a small indie production or a big-budget blockbuster, you can count on Jeff Daniel Phillips to be there. If his wealth of experience is of any indication, Rob Zombie picked the right man for the job of reinventing Herman Munster.