Gabriel Luna Gives An Exciting Tease For HBO's The Last Of Us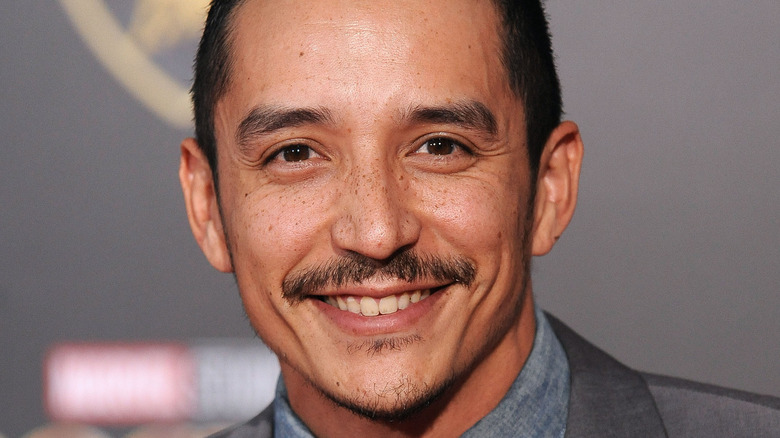 DFree/Shutterstock
One of the most high-profile video game adaptations in recent memory, "The Last of Us," is in production at HBO, and while details are still thin as to when the show will arrive, recent behind-the-scenes photos gave fans some ideas of how the project is coming to life. Beyond that, one of the show's cast members, Gabriel Luna, recently dropped some indications that the show's production could be nearing an endpoint.
"The Last of Us" is based on the critically acclaimed video game series of the same name. While the original was released in 2013, last year's follow-up, "The Last of Us Part II," took home Game of the Year at The Game Awards 2020. The riveting narrative follows characters like Joel, who will be played by Pedro Pascal, and Ellie, set to be portrayed by Bella Ramsey, as they travel across a dystopian United States ravaged by a deadly fungus that turns humans into primal, cannibalistic monsters.
The role of the upcoming series' third lead character, Tommy, Joel's younger brother, has gone to Luna, who recently gave some fans an idea of how much work he had left to do on "The Last of Us," even if he couldn't provide a concrete release date. Here is the exciting tease that Gabriel Luna gave fans regarding the upcoming HBO production.
Gabriel Luna said he hopes The Last of Us will premiere 'sooner rather than later'
While Luna avoided hinting at an arrival window for HBO's "The Last of Us," he was eager to share his enthusiasm for the production, and was hopeful that fans would see the finished product soon.
While fielding questions about his role as Ghost Rider in "Marvel's Agents of SHIELD" during an interview with ComicBook.com, Luna said, "Right now, my primary focus is 'The Last of Us.' So excited to complete my work there on Season 1 and then we're going to have a really fun adventure there." While vague, those comments might imply that the end is in sight for Luna's shooting schedule on the show. As a primary and likely returning character for possible future seasons, that may mean that filming is almost over.
Beyond that, Luna stated, "I look forward to everyone having an opportunity to check that out whenever it may come out. I'm not in the scheduling department, but it'd be sooner than later." The actor also noted that he was a fan of the source material, having completed both games in the series, which he called "beautiful, beautiful works of art."
While fans will just have to wait until HBO decides to drop some more concrete information, it certainly sounds like "The Last of Us" is moving in the right direction. Considering that the show has been called "the largest project shooting in Canada," via ComingSoon.net, it should be exciting to see how things turn out.