Here Is Where You Can Watch Every Season Of Law And Order: Criminal Intent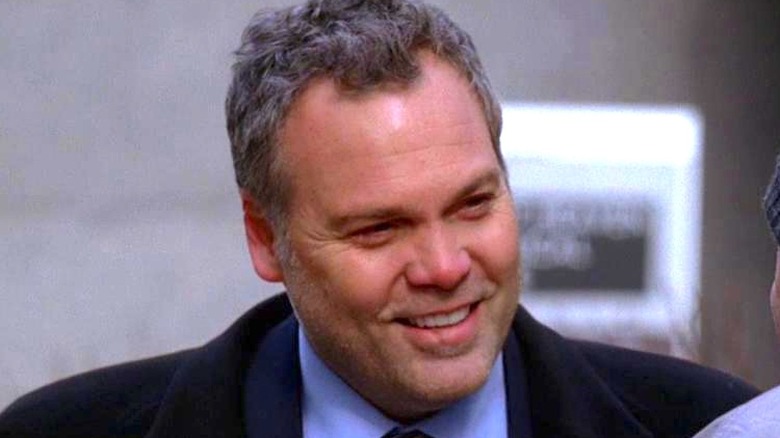 NBC Universal
It seems like only yesterday we were getting acquainted with the wildly intelligent Detective Bobby Goren (Vincent D'Onofrio) and his steadfast partner Detective Alexandra Eames (Kathryn Erbe), but the beloved procedural drama "Law & Order: Criminal Intent" made its network premiere over 20 years ago. Even more surprising is that a full decade has passed since the beloved series brought us its final twisted tale of the NYPD's Major Case Squad. In the decade-long, 195-episode run, Goren, Eames, and a handful of equally colorful detectives saw no end of head-spinning entanglements with dodgy high-profile suspects.
To their credit, those crack detectives brought to justice most of the baddies they investigated. In doing so, they helped make "Criminal Intent" one of the best spin-offs of the "Law & Order" franchise. It also continues to earn serious love in syndication, with "Criminal Intent" episodes popping up all over cable-land in the years since its cancellation. If you count yourself a "Criminal Intent" purist, however, catching up with Goren, Eames, and the rest of the gang sporadically may not be enough. Thankfully, you can now stream all of "Law & Order: Criminal Intent." Here's where. 
You can currently watch Criminal Intent in its entirety on Peacock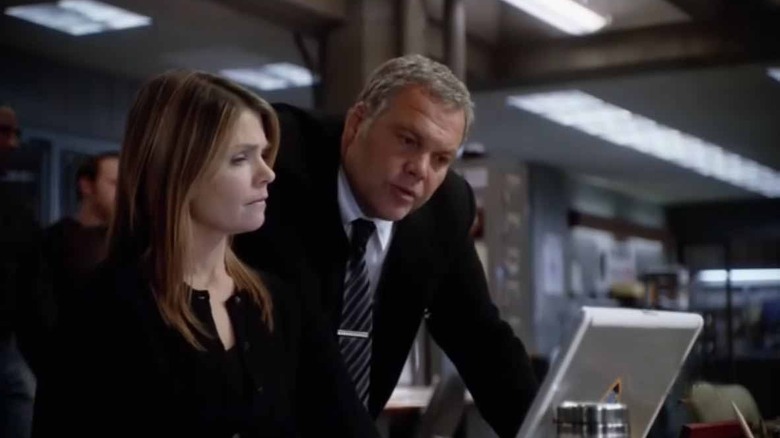 NBC Universal
It's worth noting that "Law & Order: Criminal Intent" aired the bulk of its episodes on NBC, though later seasons were also spread over multiple networks. Still, it'll always be seen as an NBC series. As such, it's hardly a surprise that all 10 seasons of "Criminal Intent" are currently streaming on NBCUniversal's streaming platform, Peacock.
The good news for "Criminal Intent" fans not already subbed-up with Peacock is that the platform has plans starting at just $4.99 a month. Unfortunately, that entry plan does include ads. If you're looking for an ad-free Peacock experience there is an option available for $9.99 per month.
Of course, if you just can't find it in yourself to bring another streaming service into your life, you can always keep hunting random episodes of "Criminal Intent" down in syndication. Likewise, you can dip in and out of the show at your own will buying seasons piecemeal through digital outlets like iTunes. And if you've got a little extra room in your DVD library, you can score full-season collections of "Criminal Intent" at a very reasonable price. But streaming the series just seems so much easier, doesn't it?