Who Plays Grandpa Munster In Rob Zombie's The Munsters?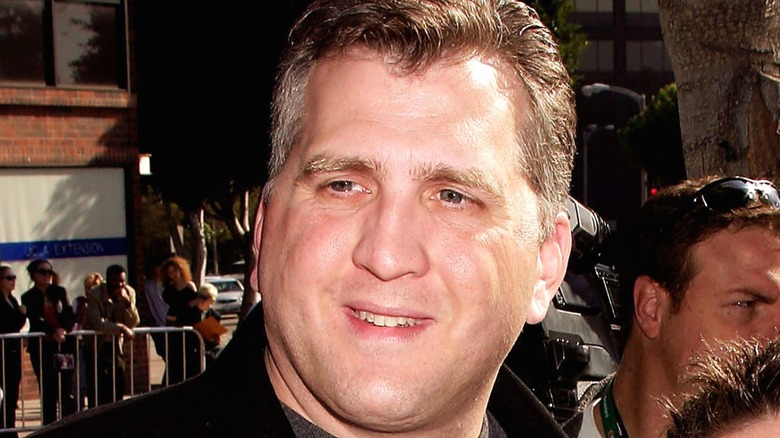 s_bukley/Shutterstock
Back in June 2021, former White Zombie frontman and current horror director Rob Zombie confirmed on Twitter that his next project is a feature-length adaptation of the classic 1960's sitcom "The Munsters," about a clan of benign monsters living somewhat incognito in the American suburbs. While fan reactions were somewhat mixed, we can definitely say that many are curious about what Zombie's take on "The Munsters" will look like.
More recently, Rob Zombie has been sharing a few glimpses behind the scenes of his Hungary-based production. As reported by Variety, Zombie recently tweeted several photos of the sets, costumes, and three of the main cast members in action. Zombie's wife Sheri Moon Zombie will be playing family matriarch Lily Munster, and Jeff Daniel Phillips will be playing patriarch Herman. 
Then there's Grandpa Munster, the sarcastic-yet-likable vampire who was played by Al Lewis in the original series. In the upcoming movie, he'll be played by a longtime character actor who's been appearing in movies and TV for decades. 
This isn't the first time Daniel Roebuck has worked with Rob Zombie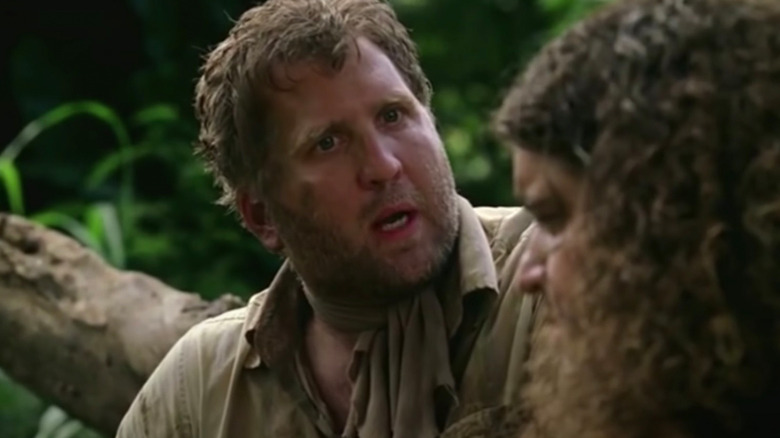 ABC
If you're a fan of Rob Zombie's other movies, chances are you recognize Daniel Roebuck, the actor who will be playing Grandpa Munster. Roebuck has recurring roles in both the "House of 1000 Corpses" franchise as well as Zombie's "Halloween" and "Halloween II." Roebuck appeared as local news reporter Morris Green in both "The Devil's Rejects" as well as "3 From Hell" (via robzombie.com). In the "Halloween" series, he played "Big Lou" Martini, owner of the Rabbit in Red strip club in Haddonfield, Illinois. Finally, he played Pastor Victor in Zombie's horror film "31" (via robzombie.com).
Otherwise, Roebuck has appeared in over 250 movies and TV shows since 1983 (via IMDB). Besides his collaborations with Zombie, Roebuck's most well-known film role is probably Deputy Marshall Bobby Biggs, whom he played in both the 1993 thriller "The Fugitive" as well as its 1998 spinoff "US Marshals."
On television, Roebuck is best known for playing Dr. Leslie Arzt on "Lost," the unlikable high school science teacher who discovered several new species of wildlife on the island and was ultimately killed in a dynamite explosion — arguably the only death in the show played for comedic effect.