Rob Zombie's Munsters Movie Is Sending Horror Fans Into A Tizzy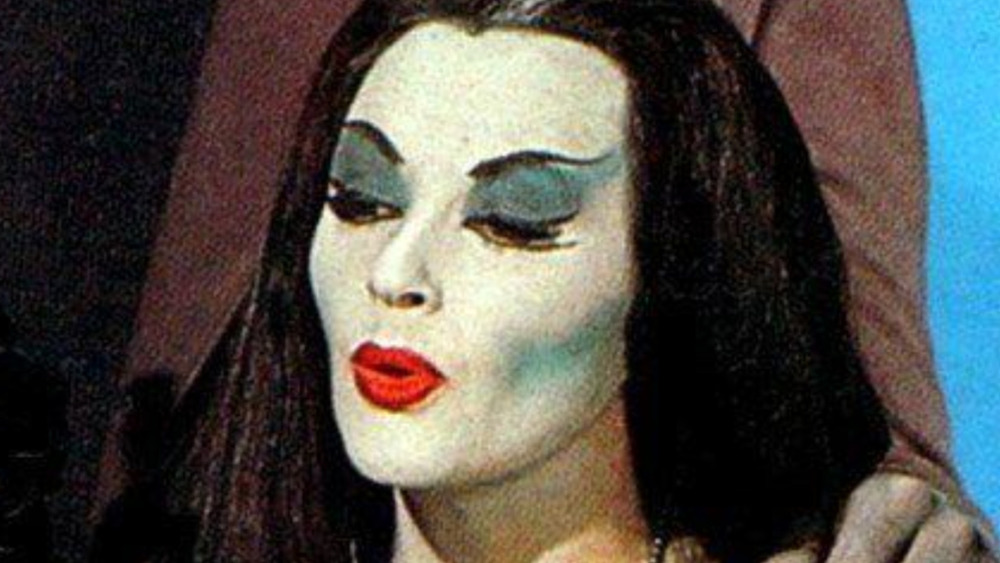 CBS
The Munsters is one of the most iconic American sitcom properties of all time. Airing on CBS from 1964 to 1966, the series followed the lives and adventures of a family of monsters living in the suburbs. Similar to The Addams Family, the series combined iconic monster movie tropes and characters with typical American sitcom clichés of the 1950s and '60s to great effect. Now, it looks as though a new take on the The Munsters is on the way — this time from none other than Rob Zombie.
According to Murphy's Multiverse, the divisive horror filmmaker is preparing to shoot a new film take on The Munsters for Universal. Zombie will reportedly be shooting the film in May of this year, with his wife, Sheri Moon Zombie, set to star in it as Lily Munster, a role played by Yvonne De Carlo in the original Munsters TV series. Jeff Daniel Phillips, a frequent collaborator of Zombie's, is said to be playing Herman in the film, a role originally played by Fred Gwynne. Daniel Roebuck, Richard Brake, Jorge Garcia, and Cassandra Peterson (aka Elvira, Mistress of the Dark) are all said to be starring in the film as well.
The news has taken the film world by storm this week, and horror fans are letting their thoughts on Zombie's Munsters movie be known online.
The online reactions to Rob Zombie's Munsters movie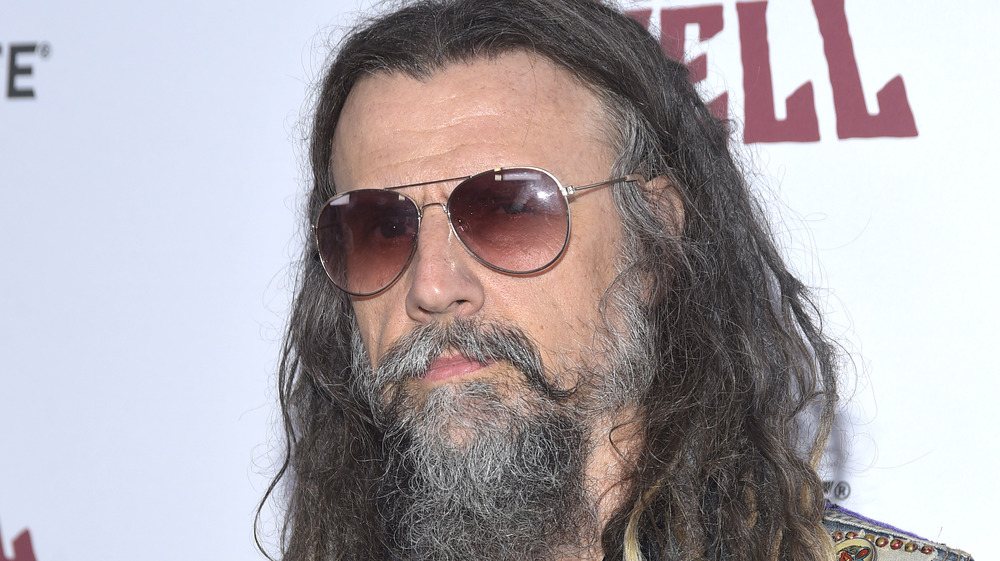 Michael Tullberg/Getty Images
The news of Rob Zombie's Munsters film has provoked a wide array of reactions from horror fans. On Twitter, @secretavenger22 was less enthusiastic about the news, tweeting, "Rob Zombie directing 'The Munsters'? Nope, not the move. I like Rob, but he doesn't feel right for this." Their thoughts were echoed by @Carolinsky, who tweeted, "Do we need a #Munsters movie (reboot?) Idk maybe. Does it have to be Rob Zombie directing...idk... ugh."
Elsewhere, some seemed more optimistic about the project's potential. @kwick22a tweeted, "Apparently, Rob Zombie is going to write and direct a Munsters movie, so I guess I'm just going to have to survive absolutely everything the world throws at me for the next couple of years because I am going to see this movie." @ADAMZOAX added their thoughts to the fray, saying, "Rob Zombie directing The Munsters movie could not be a more perfect decision." @AlexSecker seemed similarly happy with the news, tweeting, "Rob Zombie directing a Munsters movie is something I honestly didn't know I wanted to see until it was already a thing."
On Reddit, reactions to the news were similarly divided. u/ShambolicShogun seemed skeptical of the project, saying, "Rob Zombie? The guy known for his intense, gory movies? They've got him doing a movie about a wholesome family?" while u/To_Cone_a_Phrase said, "Here... (opens wallet) ...take my money."
People have tried for years to reboot The Munsters – to little success. While Zombie might seem like an odd choice for the project on the surface, his love for The Munsters is well-known, so it's entirely possible he is the right person to bring The Munsters to modern-day audiences. Whether or not it will be able to please both fans of The Munsters and of Zombie's previous films, however, remains to be seen.