The Maggie Scene On Chicago Med That Went Too Far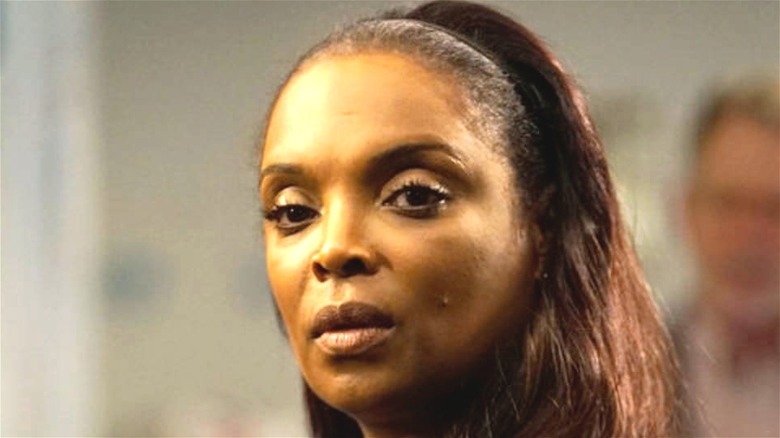 NBC
The doctors and nurses of "Chicago Med" are a highly competent team of specialists who do their best to help the people of their city, but even the most knowledgeable person can make mistakes. While they're a team of capable healers, they're also people too — and people can cause as much trouble as they can cure. There have been plenty of instances when a staff member made a choice so horrendous they put themselves and others in mortal danger.
Such is the case with Nurse Maggie Lockwood (Marlyne Barrett) — the charge nurse of the ED who triages patients as they arrive. Nothing in the ED happens without her knowledge, and she acts both as a mentor to new staff and as a liaison between the nurses and doctors. She's easily one of the most intelligent and competent professionals at the hospital, bar none. This makes her actions in Season 5, Episode 8 ("Too Close to the Sun") all the more baffling. Let's examine the Maggie scene on "Chicago Med" that went entirely too far.
Maggie breaks the law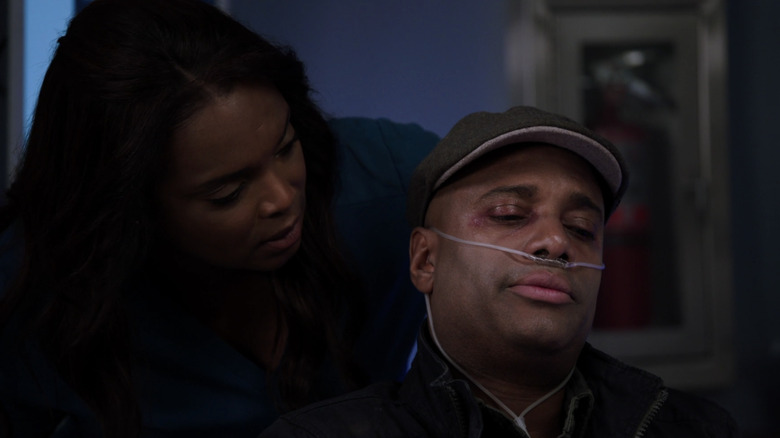 NBC
In "Too Close to the Sun," Maggie Lockwood speaks with Dr. Natalie Manning (Torrey DeVitto) about her latest round of chemotherapy as she battles cancer. This would be enough on Maggie's plate as it is, but her boyfriend Ben (Charles Malik Whitfield) is soon admitted to the ED in rough shape. Dr. Manning's diagnosis is grim — Ben's measles have developed into full-on pneumonia that could kill him. Ben can't even go home, as he must stay in medical quarantine or risk infecting others. Believing the entire situation to be somehow her fault, Maggie does something unthinkable — she forges Dr. Manning's signature to get Ben discharged prematurely.
Maggie takes Ben home to be comfortable in his presumably final hours, but it's only upon seeing the children Ben could potentially infect with his measles that the pair realize it's best if he goes back to the hospital. But while a disaster is averted, Maggie is still caught as Dr. Manning discovers the forged credentials.
The forging of the signature alone was a criminal act that could risk a fine or even jail time. That's not even considering the ramifications of violating the trust between nurses and doctors, not to mention the trust Maggie had built with Dr. Manning specifically.