Why The Trailer For Being The Ricardos Has Twitter Fuming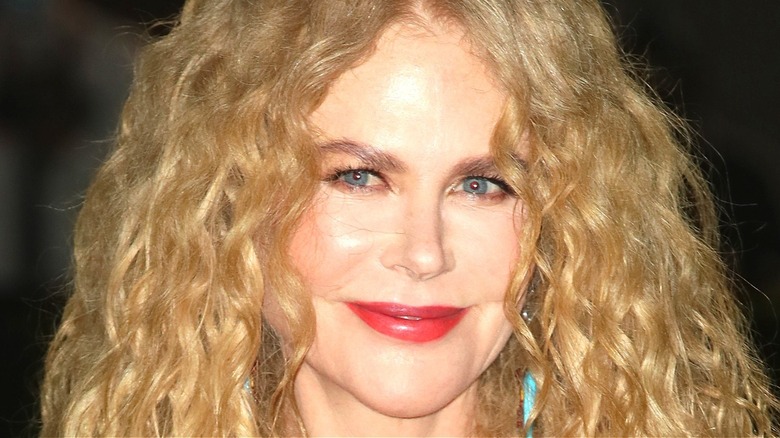 David Livingston/Getty
Amazon Prime Video just released a teaser video for the upcoming film "Being the Ricardos" yesterday, and it's already causing plenty of controversy. The biopic focuses on a week in the production cycle of classic sitcom "I Love Lucy" in which Lucille Ball and husband Desi Arnaz face crises that could end their careers and their marriage. Plenty of fans of the classic comedienne are already looking forward to seeing more about her life.
The trailer shows some career moments such as the couple filming "I Love Lucy," interspersed with more intimate scenes of Ball and Arnaz' marriage. The voiceover comes from Nicole Kidman, who plays Ball. In it, Ball points out how great an asset she is to her employers, and how she works with her husband. "And all I have to do to keep it is kill. For 36 weeks in a row," the star says, noting that she had no idea her television show would be a hit. 
Although these types of promotional videos are meant to generate excitement among potential viewers, this trailer appears to be having the opposite effect for some. In fact, people on social media think the trailer confirms their worst fears about the casting, which movie-goers have had questions about since day one.
Does Nicole Kidman look like Lucy?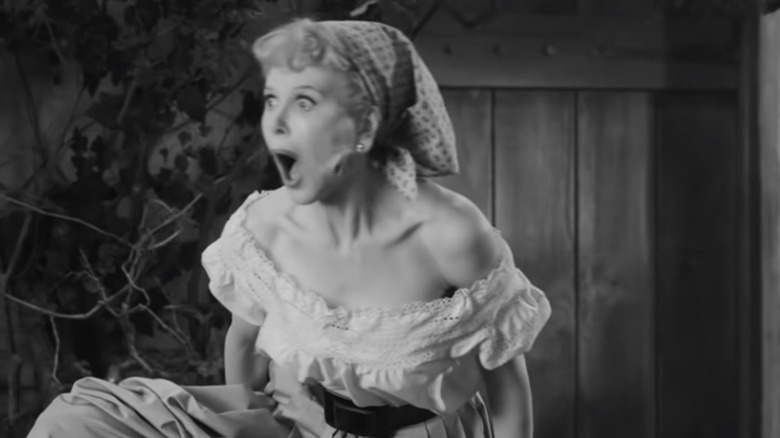 Amazon Prime Video
Nicole Kidman and Javier Bardem have been attached to "Being the Ricardos" since January, when Deadline reported that the two were in talks to star in the film. When an image of Kidman in costume surfaced in April, fans were confused as to why Nicole Kidman was playing a role that didn't seem well suited to the Australian actress, who is better known for her dramatic roles in films like "Dead Calm," "Cold Mountain" and "Moulin Rouge," than her comedic chops. Many wanted Debra Messing in the role for her closer resemblance to Ball and a proven ability to play the part, which she displayed on an episode of "Will and Grace." Messing herself even got on Twitter to confirm that she was available for the role, while daughter Lucie Arnaz defended the casting of Kidman (via /Film).
The trailer has simply made the choice more confounding, according to recent posts, especially since the trailer doesn't actually show much of Kidman's performance as Ball, while Bardem gets plenty of screen time (although some blamed this on director Aaron Sorkin's style). One Twitter user at @PentUpPower said, "@DebraMessing already auditioned for the part on Will & Grace and NAILED IT. Nicole Kidman ... not even close." Another, @daniellehuss, posted a screen shot from the trailer, saying, "Between this Halloween store wig, this being the only shot of Nicole Kidman's face in the trailer, and no attempt to sound like Lucille Ball or Desi Arnaz, Being the Ricardos sounds like a winner." And @mrunitedface posted, "being the ricardos trailer trying to not show nicole looking completely miscast."
With the movie due out in select theaters on Dec. 10 and streaming on Amazon Prime Video starting Dec. 21, it'll be a couple of months before fans can truly judge whether or not "Being the Ricardos" shines with Kidman in the role.