Cate Blanchett To Star As Lucille Ball In New Biopic At Amazon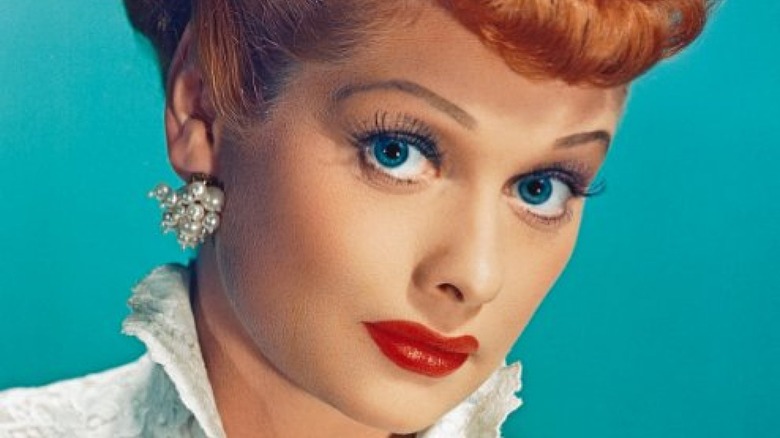 Cate Blanchett, you've got some 'splainin' to do. 
Amazon Studios has acquired Lucy and Desi, the biopic drama from scriptwriter Aaron Sorkin and producers Escape Artists that has Oscar Award-winning actress Cate Blanchett attached to star as Lucille Ball. 
Deadline first announced the news, and hinted that the minds behind the pic are already getting stared on finding the perfect actor to play Ball's ex-husband Desi Arnaz. Big names like Javier Bardem are reportedly being tossed around. Additionally, the hunt is on for stars to portray Fred and Ethel, originally played by William Frawley and Vivian Vance in the massively influential sitcom I Love Lucy. 
Ball and Arnaz's children, Lucie Luckinbill and Desi Arnaz Jr., are said to be involved in the film. According to the outlet, the rights package Amazon picked up in the deal "empowers the use of memoirs written by both Ball and Arnaz, rights their children have controlled since their parents died." It's believed that the biopic will also feature the founding of Desilu, the pair's production company that launched television series such as Star Trek.
Lucy and Desi is billed as an authorized telling of the clandestine romance and business relationship between the title subjects, and will center on Ball's 20-year marriage to Arnaz. The red-haired acting luminary eloped with the Cuban bandleader in 1940. Eleven years later, the dynamic duo created I Love Lucy through Desilu, a series that changed television history and earned Ball four Emmys for her work. 
Ball and Arnaz divorced in 1960, and Ball began running Desilu Productions two years later. 
In 1986, Arnaz died at the age of 69 after a battle with lung cancer. Three years following his passing, Ball died of an abdominal aortic dissection. She was 77. 
As we wait to hear more information about Lucy and Desi, check out some of the least accurate biopics ever made.