Here's Where You Can Watch Dune At Home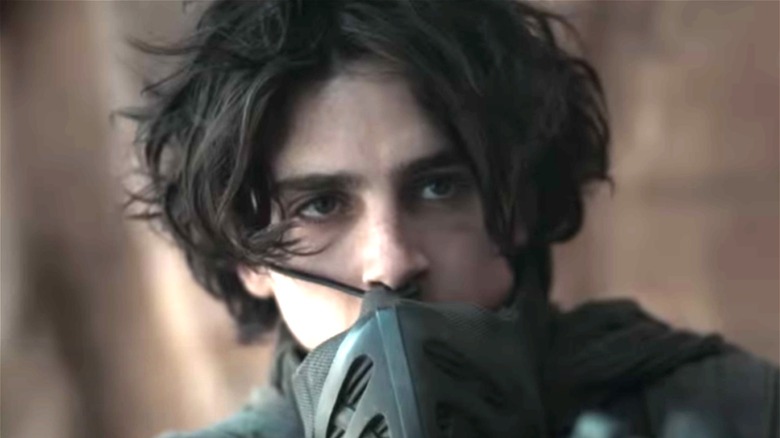 Warner Bros. Pictures
It's been a long wait for sci-fi fans, but the spice is officially about to flow for Denis Villeneuve's star-studded adaptation of "Dune." Based on Frank Herbert's iconic novel of the same name, "Dune" tells the tale of the noble house of Atreides, who are dispatched to a distant desert planet to oversee the harvesting of the galaxy's most precious resource, known simply as "spice." Once there, the youngest Atreides, Paul (Timothée Chalamet), discovers an uncommon bond with his new environment. As betrayals put the members of House Atreides in mortal peril, he embarks on a hero's journey beyond imagination.
"Dune" has, of course, been adapted for the big screen before in the guise of David Lynch's infamous 1984 flop. Despite its shortcomings, that film has since become a cult hit in its own right. While early reviews of "Dune" are split on the director's narrative approach, critics pretty much agree the film is truly a sight to behold.
If you're one of the many fans who are keenly looking forward to the arrival of "Dune" this weekend, there will be more than one way for you to watch. Yes, you can head to your nearby multiplex to watch, but you'll also be able to experience the spectacle in the comfort of your living room. Here's where you can watch "Dune" at home.
You'll need an HBO Max subscription to watch Dune at home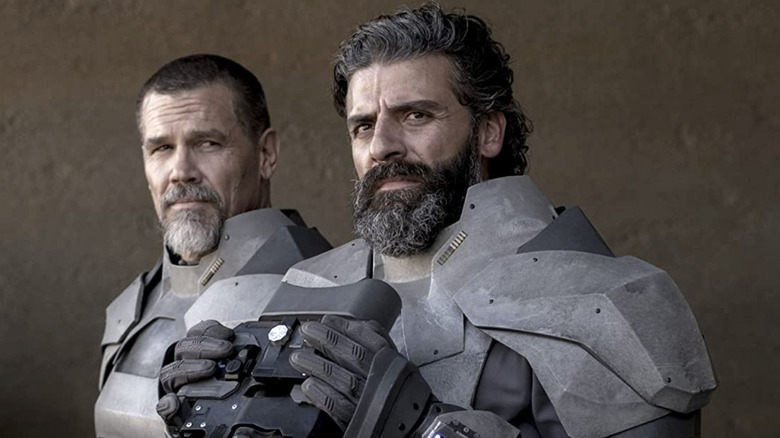 Warner Bros. Pictures
If you are interested in watching "Dune" at home, you'll need to make sure your HBO Max subscription is up to date. The Timothée Chalamet-led flick is part of Warner Bros.' day-and-date release strategy, a controversial decision made by the last year to release its entire slate of 2021 films simultaneously in theaters and on the streaming service. Intriguingly, if you have an ad-free HBO Max subscription, you'll be able to watch "Dune" on the streamer beginning Thursday, October 21 at 6 p.m. ET (via HBO Max). However, if you have an ad-included subscription, you can begin streaming the sci-fi epic on Friday, October 22 — the same day it hits theaters.
Director Denis Villeneuve was unhappy about the Warner Bros. decision when it was announced in 2020 and, it appears his feelings are unchanged. He recently told Total Film that watching "Dune" on a television screen would be akin to attempting to "drive a speedboat in a bathtub" before stating the film was "made as a tribute to the big-screen experience."
Nonetheless, "Dune" is set to hit HBO Max in a few days and is arguably the biggest movie to debut on a streaming platform yet. Even though the film is designed to be seen on as big a screen as possible, it's a safe bet many movie fans will stay home and watch "Dune" instead of venturing out to their local movie house. If you're among this group and still haven't signed up for HBO Max, you can select an ad-included subscription for $9.99 per month. If you'd prefer to skip the ads, you can opt into an ad-free subscription for $14.99 per month. Additionally, Cord Cutting Report offers details on how to get a free HBO Max subscription, which means experiencing "Dune" in all its sandworm glory just got a whole lot easier.