Here's Where You Can Watch Every Season Of The Bachelorette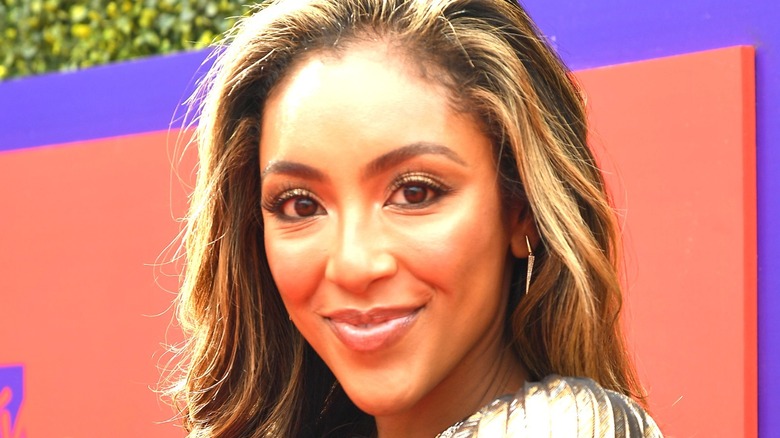 Kevin Mazur/2021 MTV Movie and TV Awards/Getty Images for MTV/ViacomCBS
We may receive a commission on purchases made from links.
Week after week, fans have tuned in to see the nation's most eligible single ladies find love on the uber-popular reality show, ABC's "The Bachelorette." Since its premiere in 2003, "The Bachelorette" has raked in viewers by the millions as a spinoff franchise to "The Bachelor," which debuted in 2002. Although longtime host Chris Harrison is no longer present, fans loyal to the show are still dutifully viewing. According to a June 2021 Deadline report, over 3 million people watched Bachelorette Katie Thurston meet her suitors in Season 17's premiere. However, it marked the lowest-watched premiere of the series and was notably the first season without Harrison present.
Luckily for "The Bachelor" fandom — dubbed "Bachelor Nation" — "The Bachelorette" returned with Season 18 on Tuesday, October 19, with Michelle Young taking the stage as the newest singleton looking for her perfect match. If you want to catch up on all of the love and drama that has unfolded in previous seasons while you dig into the show's latest installment, there are plenty of places where you can find each season of "The Bachelorette."
The Bachelorette is available on a variety of streaming services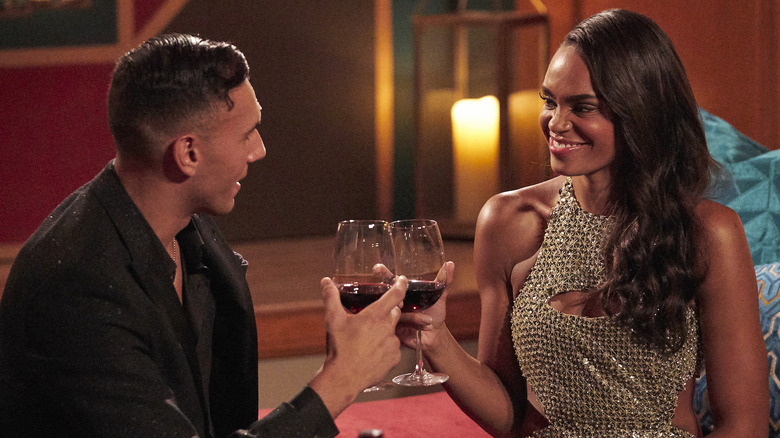 ABC/Craig Sjodin
Now that we live in the golden era of streaming services, card-carrying members of Bachelor Nation can seek out a variety of platforms to watch previous seasons of "The Bachelorette." The single biggest drawback to finding a particular season is that the 17 seasons which have already aired are not all located to stream through a single platform or available to rent through just one rental service.
Unfortunately, if you're looking to watch "The Bachelorette" from the very beginning, you're in a tough spot. Seasons 1 through 5 are not available to stream at the moment. However, we did some digging and were able to find quite a few episodes on a fan YouTube channel, but watch at your discretion.
Streaming "The Bachelorette" gets a little easier for later seasons. You can check out Seasons 6 through 17 on YouTube, Google Play, Vudu, and Amazon Prime. Across all platforms, a single standard definition episode costs $1.99. Or, if you prefer to purchase an entire chapter, some select seasons are available to buy in standard definition for $13.99 or $14.99.
If you are a subscriber to a popular streaming service, then you can watch multiple seasons of "The Bachelorette" at no additional cost. Season 6 is available on Netflix; Seasons 12 and 13 are available on Hulu (you can also watch the current season as new episodes will be added weekly); Seasons 11, 14, and 15 are available on HBO Max; and Seasons 9 and 15 are available on Discovery Plus.