The Real Reason Chris Harrison Was Replaced On The Bachelorette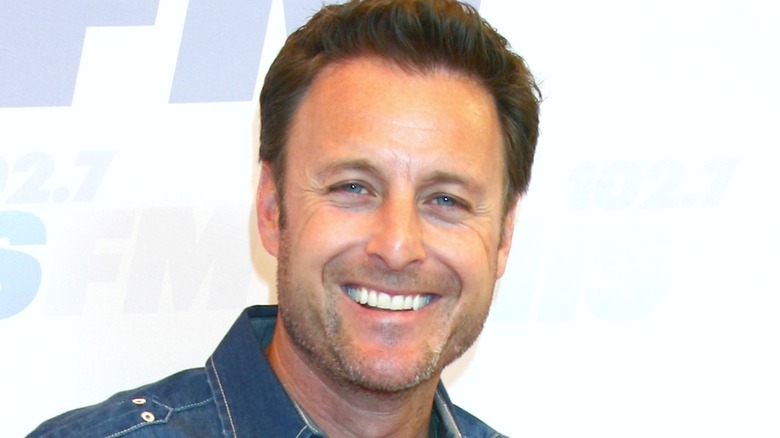 Shutterstock
Chris Harrison's days of handing out roses are over, at least professionally. On June 8, 2021, Deadline reported that the longtime host of "The Bachelor" and many of its spinoffs, Chris Harrison, would not be returning to the franchise. Harrison reportedly accepted an eight-figure settlement for his exit, which Deadline says comes with a confidentiality agreement.
Viewers who tuned into the Season 7 premiere of "The Bachelorette" on June 7 already noticed Harrison's absence. That show is currently being co-hosted by Tayshia Adams and Kaitlyn Bristowe, who are already fan favorites according to The Washington Post. For the upcoming season of "Bachelor in Paradise," Harrison will be replaced by comedian David Spade as well as other unannounced celebrity guests (via The Daily Sentinel). Author and TV host Emmanuel Acho replaced Harrison for the "After the Rose" special that concluded season 25 of "The Bachelor," but Harrison's permanent replacement on the flagship series hasn't yet been announced.
Harrison confirmed the news of his exit on Instagram, keeping things positive. "I've had a truly incredible run as host of The Bachelor franchise and now I'm excited to start a new chapter," he wrote. "I'm so grateful to Bachelor Nation for all of the memories we've made together. While my two-decade journey is wrapping up, the friendships I've made will last a lifetime."
Harrison's former employers, ABC Entertainment and Warner Horizons, were similarly complimentary in their announcement. "We are thankful for [Harrison's] many contributions over the past 20 years and wish him all the best on his new journey," the companies said.
But there's always more to the story, especially when the host of one of the most popular reality shows exits after nearly 20 years on the job. Here's the real reason why "The Bachelor" franchise parted ways with Harrison. 
Harrison never recovered from season 25's big scandal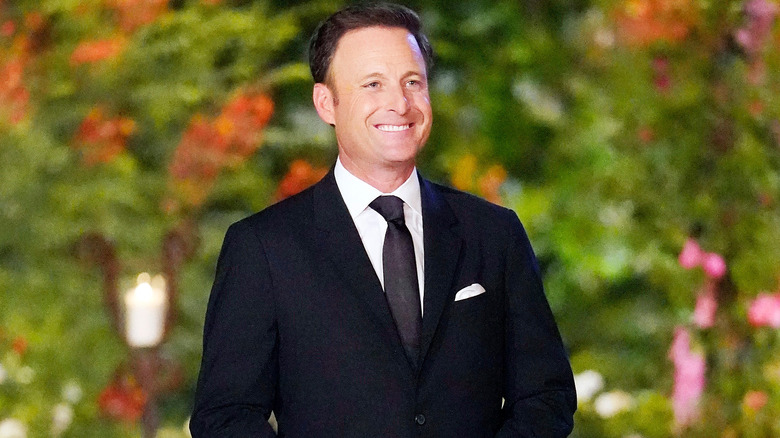 ABC
According to Deadline and other sources, Harrison's departure stems from comments he made about Season 25 contestant Rachael Kirkconnell's scandalous past. For a refresher, Season 25's Bachelor was Matt James, the first Black Bachelor in the show's history. In February 2021, weeks before the season 25 finale, photos surfaced of Kirkconnell participating in a fraternity formal with an antebellum plantation theme (via Deadline).
After the revelation, Harrison defended Kirkconnell in an interview with Rachel Lindsay on Extra TV, decrying "cancel culture." "We all need to have a little grace, a little understanding, a little compassion," Harrison told Lindsay. "I have seen some stuff online. Again, this judge, jury, executioner thing where people are just tearing this girl's life apart ... Until I actually hear this woman have a chance to speak, who am I to say any of this ... I saw a picture of her at a sorority party five years ago that's it."
Both Harrison and Kirkconnell later apologized, but the damage was done. Harrison was reportedly able to secure the eight-figure compensation after his lawyer threatened to file several lawsuits that would expose the franchise's "alleged dirty laundry."
Thanks to confidentiality agreements, it's unlikely the full story behind Harrison's departure will ever come out. But based on what's publicly available, it sounds like "The Bachelor" franchise has just as much drama behind the scenes as it does on camera.