Jason Momoa Has Sustained Shocking Injuries Shooting Aquaman And The Lost Kingdom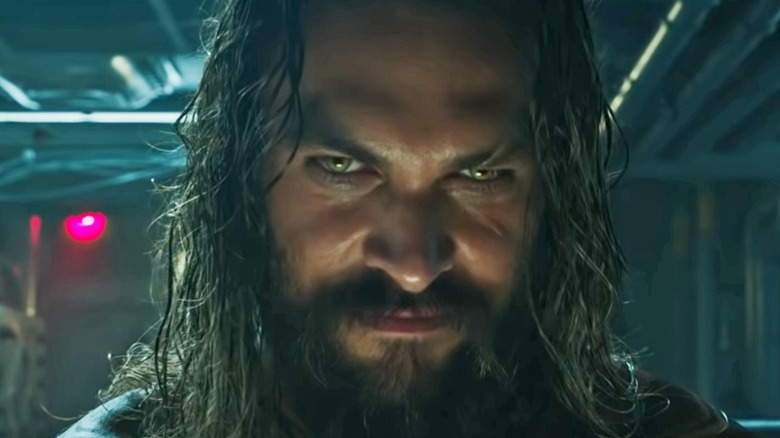 Warner Bros.
"Aquaman," starring Jason Momoa as Arthur Curry and his titular superhero alter ego, was a huge success story for the DCEU. As Box Office Mojo points out, the aquatic blockbuster made $1 billion worldwide, and the film's 74% audience score on Rotten Tomatoes indicates that moviegoers enjoyed it too. In addition to being praised for its energetic action sequences, the movie's admirers appreciated the filmmakers' decision to make a fun crowdpleaser, as opposed to the broody efforts that have come to define a large portion of the DCEU's output in recent years.
It's highly likely that the upcoming sequel, "Aquaman and the Lost Kingdom," will keep those fun sensibilities intact. That being said, bringing epic blockbusters to the screen is a difficult task at the best of times, and Momoa's experience while shooting the sequel was anything but fun during certain spells, as the actor recently admitted he suffered some not-so-pleasant injuries.
Jason Momoa said he got hurt because he's old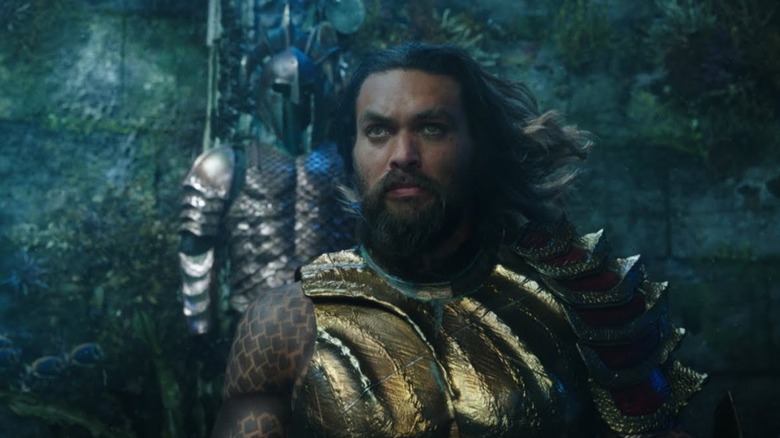 Warner Bros.
Per The Hollywood Reporter, Jason Momoa appeared on a recent episode of "The Ellen DeGeneres Show" and opened up about the injuries he sustained while filming "Aquaman and the Lost Kingdom." During the interview, the actor joked that he was "getting old" for physically demanding performances before elaborating on the gruesome details.
"I messed up my eyes. I just got something in it that kinda cut it up, and then I've gotta get surgery, I have a hernia, I've got ribs out. I'm just getting beat up," Momoa told DeGeneres. However, the physical setbacks didn't crush his spirits too much, and he assured all of his concerned fans that he didn't suffer any long-term damage. According to Momoa, he's "good to go," and audiences can expect a "great movie."
Furthermore, the injuries came about because Momoa wanted to give the role everything he had — even though he isn't getting any younger. "I love my job, and I get a little too excited, then the age thing, you know, I'm an aging superhero right now," he said.
"Aquaman and the Lost Kingdom" will swim into theaters on December 16, 2022.