Kevin Feige Breaks His Silence On That Venom: Let There Be Carnage Post-Credits Scene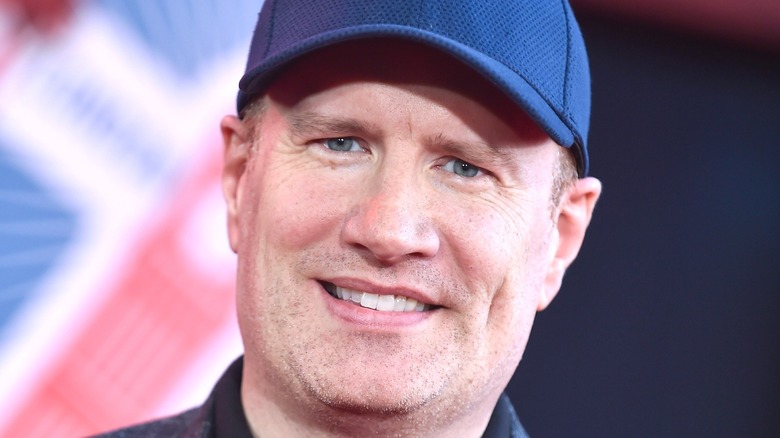 DFree/Shutterstock
"Venom: Let There Be Carnage" has been out in theaters for more than two weeks now as of this writing, and people still can't stop talking about its post-credits scene.
The final closing moments not only set up some possibilities for future "Venom" films but also tease what could be a major crossover with Tom Holland's Spider-Man character. Right now, there are no plans in place — at least publicly — to have Sony's titular antihero come face-to-face with Marvel's resident web-slinger. But Marvel Studios president Kevin Feige is at least starting to break his silence on the subject.
Speaking to The Hollywood Reporter in an interview published on Tuesday, October 19, Feige finally confirmed that Sony and Marvel worked closely with each other for the "Venom: Let There Be Carnage" post-credits scene. And while details were unsurprisingly scant regarding the team-up, he offered some insight into how the production came together.
Marvel and Sony coordinated on Venom post-credits scene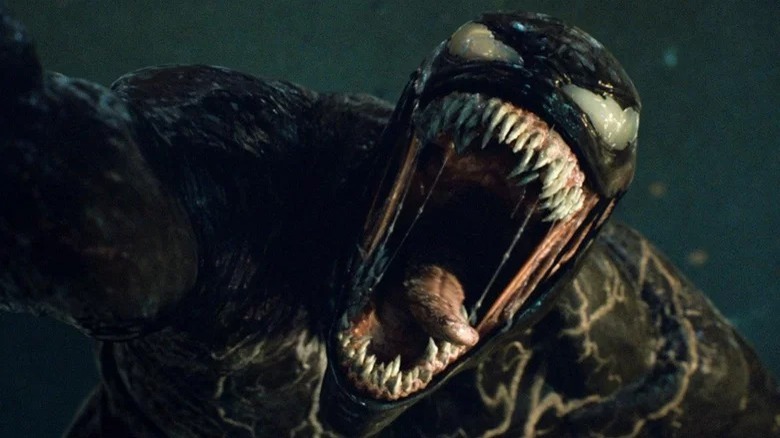 Sony Pictures
While previous statements from "Let There Be Carnage" director Andy Serkis and screenwriter Kelly Marcel had hinted at Marvel's involvement with the film, it wasn't officially confirmed — at least by Marvel boss Kevin Feige — until now.
"There was a lot of coordination," Feige told The Hollywood Reporter. "And if you don't know all the coordination yet, I'm not going to be the one to tell you. But yes, between Sony and Marvel and the Venom team and the No Way Home team. We worked together on it."
The "Let There Be Carnage" post-credits scene marked a monumental moment for both Sony and Marvel, with the studios rarely working together on anything that's not Spider-Man. The question on everyone's minds now is whether Venom is officially a member of the MCU. Moviegoers will likely have to wait until at least December, when "Spider-Man: No Way Home" is released, to find out.