History Of The World, Part 2 - What We Know So Far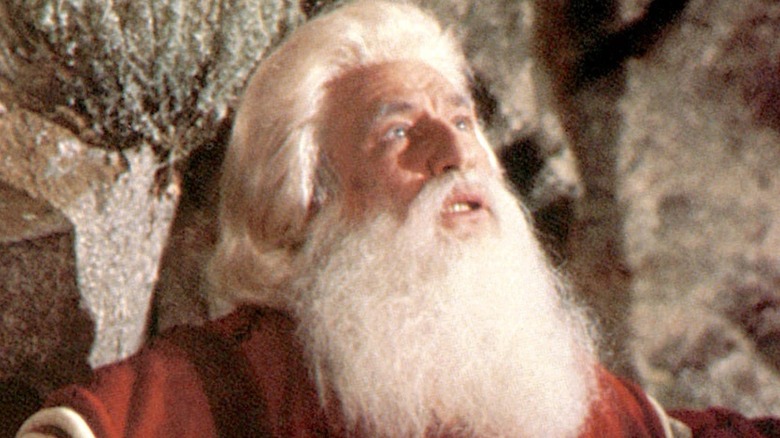 20th Century Studios
If you're looking for a name in the comedy game that carries more reverence than Mel Brooks, you're going to be seriously hard-pressed. Even if the actor, writer, producer, and director hasn't done much more than voice work since his 1995 vampire comedy, "Dracula, Dead and Loving It," he's still one of the all-time greats in terms of boundary-pushing big screen comedies, and he's a legit EGOT winner to boot.
Brooks is perhaps best known for his legendary cinematic spoofs like "The Producers," "Blazing Saddles," "Young Frankenstein," and "Spaceballs." Circa 1981, Brooks delivered arguably one of his best comedies to date in "History of the World Part 1," which savagely skewered seminal moments in humanity's history via a series of beyond hilarious vignettes. The title of that film (along with a mock "Part 2" trailer) comically teased a followup film, though none actually materialized in the ensuing decades. 
That is until now. Here's everything we know so far about "History of the World Part 2."
When will History of the World Part 2 be released?
Kathy Hutchins/Shutterstock
That's right, folks, after a 40-year wait, "A History of the World Part 2" is finally heading into active development. Per Variety, the almost 95-year-old Brooks will indeed be directly involved in the project as both a writer and executive producer. Joining Brooks in similar capacity are the talents of Nick Kroll, Wanda Sykes, Ike Barinholtz, David Stassen, and Kevin Salter. As for the long-awaited sequel, it will not be a big screen affair, with Variety reporting the new project will instead be an eight-part miniseries set to stream directly on Hulu. 
Unfortunately, the sequel series may still be a ways off from its Hulu premiere, as Variety notes producers are just getting the writing team together, with production set to begin in the Spring of 2022. As of this writing, there's been no announcement about when "History of the World Part 2" will debut, but that production timeline certainly points to a late 2022 premiere at the earliest. Stay tuned for updates about when you'll be able to see "History of the World Part 2." 
Who will be appearing in History of the World Part 2?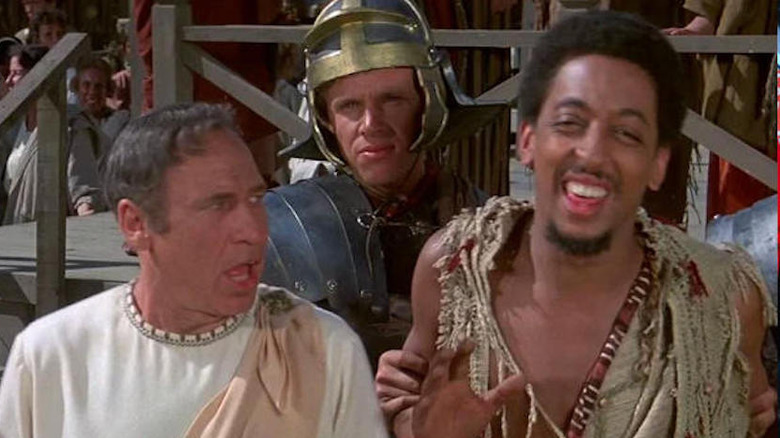 20th Century Studios
Given that "History of the World Part 2" has yet to be written, there have understandably also been no official casting announcements. But given the talent already involved behind the scenes, it's a safe bet a few of them will also be appearing in some of the new stories. The 1981 film, of course, featured Brooks himself in most of its history-skewering laughers. At almost 95 years of age, one has to wonder how keen he'll be to get back in front of the camera, but we can always hope he's got one more "It's good to be the king," zinger in him.
Even if Brooks does appear in the series, few other cast members from the original film — including Brooks regulars like Dom DeLuise, Harvey Korman, and Madeline Kahn — will be returning as many have since passed away, or left their acting careers behind. Still, given the glut of comedic talent available today, and the fact that those talents will likely jump at the chance to do anything involving Mel Brooks, it should be easy enough to get a suitably A-list cast of merry-makers together. 
We'll keep you posted as those casting notes start rolling in.  
What is the plot of History of the World Part 2?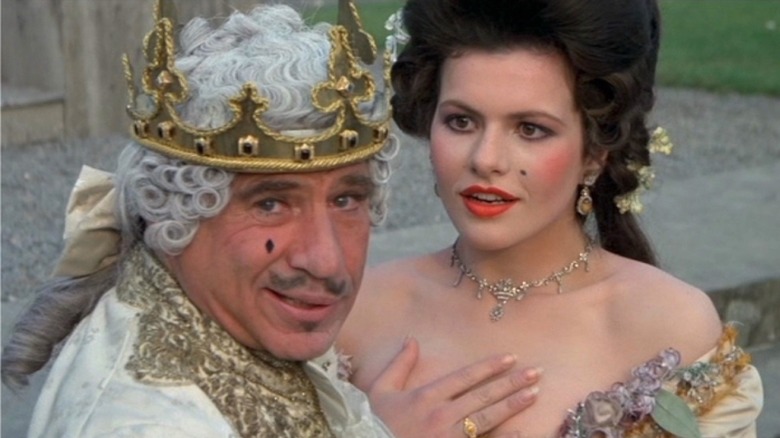 20th Century Studios
As for what "History of the World Part 2" will be about, we haven't a clue. And odds are we won't know until the series is getting closer to production. The original film found Brooks and his crew taking aim at everything from the Stone Ages and the fall of Rome, to the Spanish Inquisition and the French Revolution. Needless to say, every single major historical event that's happened since that film's 1981 premiere is on the table for the new series, and we can all agree that four-decade span is rife with times and events worthy of spoofing. 
The real question is whether or not the new series will also be fronting some of the "coming attractions" Brooks teased in the mock "Part 2" trailer tacked onto "History of the World Part 1," because we're all dying to get a look at "Jews in Space," right?