The Real Reason Brian Geraghty Left Chicago PD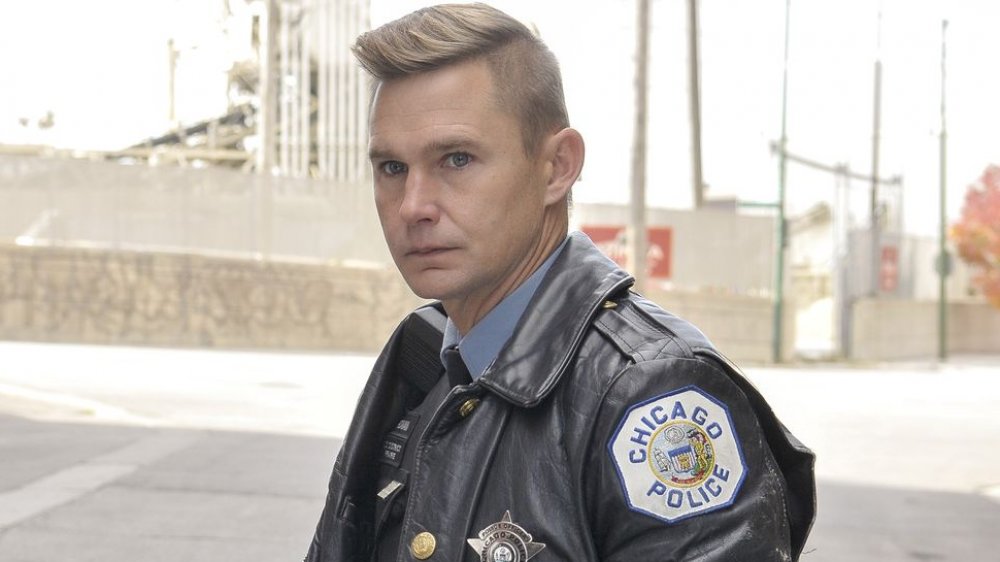 NBC
Few names carry quite as much gravitas in the TV world as Dick Wolf. The legendary producer first broke through with the high-style cop drama Miami Vice in the mid '80s, but found himself at the forefront of the television zeitgeist a few years later when his legal drama Law & Order became a small screen sensation — one that eventually birthed a television franchise several series strong.
Though all but one of those shows has left the airwaves in recent years (Law & Order: Special Victims Unit is the last series standing), Wolf found himself beginning a new franchise to television viewers in the early 2010's, taking his talents to the Second City to create a trio of line-of-duty dramas in Chicago Fire (2012), Chicago P.D. (2014), and Chicago Med (2015). With each series now well into its network run, it's worth noting how often the cast members hopped between shows in the franchise, even while several key players made unexpected exits over the years.
One of those players is Chicago P.D.'s Brian Geraghty. The actor joined the series in season 2 as Officer Sean Roman, who got himself transferred to the ole 2-1 after becoming romantically involved with one of his fellow officers in his previous division. Geraghty appeared in 46 episodes of Chicago P.D. over the show's second and third seasons, and became a key player in many of the series' bigger narrative arcs. He also got romantically involved with another co-worker in his partner Kim Burgess (Marina Squerciati).
That romance, and Geraghty's run on Chicago P.D. came to a surprising end in season 3, when Roman was badly wounded and left the badge (and Chicago) behind altogether. We now know Roman's exit was no shock to Geraghty. Truth is, he'd essentially been plotting it since day 1.   
Brian Geraghty apparently wouldn't make a long-term commitment to Chicago P.D.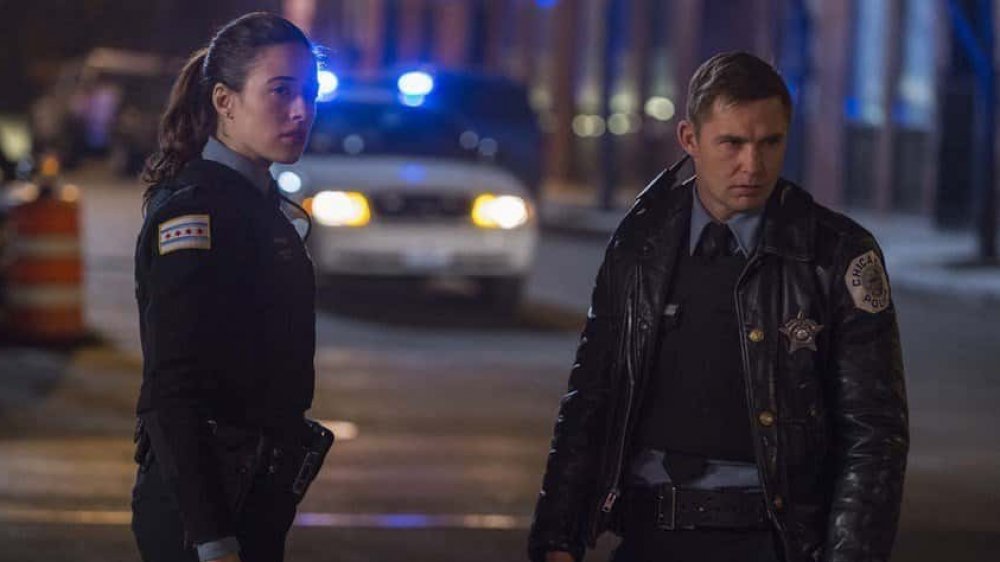 NBC
Brian Geraghty didn't harbor any ill-will towards Dick Wolf, or any of his Chicago P.D. cast mates, for the record. Nor did he try to pull off any machiavellian behind-the-scenes maneuvers that led to his series exit. 
No, It seems the refreshingly non-scandalous reason Brian Geraghty didn't stick around longer on Chicago P.D. is because the in-demand actor was exceedingly wary of signing a long-term deal for the show. Chicago P.D. co-creator Matt Olmstead confirmed the fact in a 2016 interview with Deadline while announcing Geraghty's departure, noting the standard seven-year contract was indeed a deal-breaker for the actor. 
"[Geraghty] had a lot of choices, and we courted him and pitched him what the show could be. And we were crossing our fingers that we'd get him. He is the most level-headed, decent human being you're going to encounter, and he's upfront. He was like, 'I don't know if I can commit to a seven-year contract. This sounds great, but I've got to take it year by year,' which Dick doesn't do very often. But the deal was made."
That "year by year" deal was all but unprecedented in TV land, and reflects directly on just how much Wolf and Olmstead wanted Geraghty for the role. As it stood, that contract basically allowed Geraghty to chose when and how he left the series behind as well. While most Chicago P.D. fans would undoubtedly have preferred to see the actor portray Sean Roman for at least another season or two, series writers more than did right by both, letting him ride off into the San Diego sunset in the season 3 finale.