Why Jay And Erin's Relationship On Chicago P.D. Makes No Sense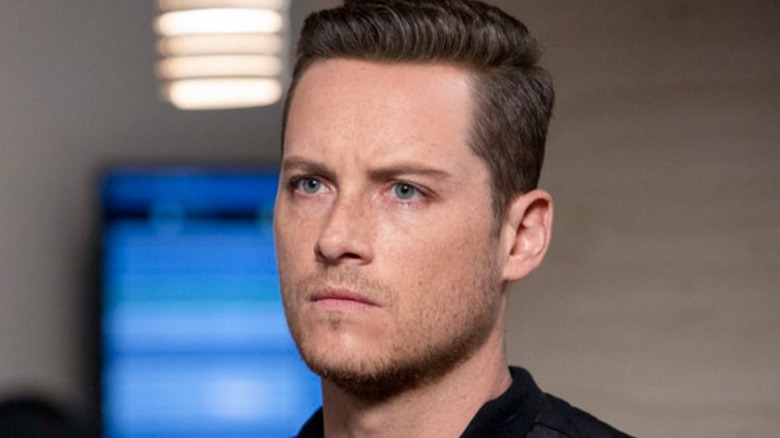 NBC
Attracting legions of fans with three solid hours of high-intensity action and deeply personal drama every week, Dick Wolf's "One Chicago" franchise has spawned a TV phenomenon unlike anything else in the broadcast entertainment universe. Since launching in 2012 with the adrenaline-fueled stories of "Chicago Fire," the franchise proved out the winning "Fire" formula with instantly successful spinoffs "Chicago P.D." and "Chicago Med." "Chicago P.D." in particular offers up harrowing first-responder nail-biters in almost every episode and the show also serves up the kind of relationships that engage viewers in the most intimate details of its characters' loves, heartbreaks, confrontations, and departmental political intrigues. In fact, it's the show's relationships that often form the dramatic core of an episode's narrative.
For all the scriptwriters of the "One Chicago" universe, it's a continual challenge to keep fans fully involved in the various relationships while still keeping the emotions honest and credible, whether the emotions in questions are white-hot, icy-cold or somewhere in between. So, what happens when a featured couple's romance seems to suddenly break the spell with a moment that doesn't quite ring true, followed by a moment that rings very untrue and is also topped by a moment that may have made viewers jump up off their couches and yell "No. Wait? Whaaat?!!" Case in point: Linstead. Yes, the Jay Halstead (Jesse Lee Soffer) and Erin Lindsay (Sophia Bush) relationship had issues — issues including one interlude in particular that must have had even the most loyal fans of the "One Chicago" franchise scratching their head in sheer disbelief.
Jay and Erin are headed for trouble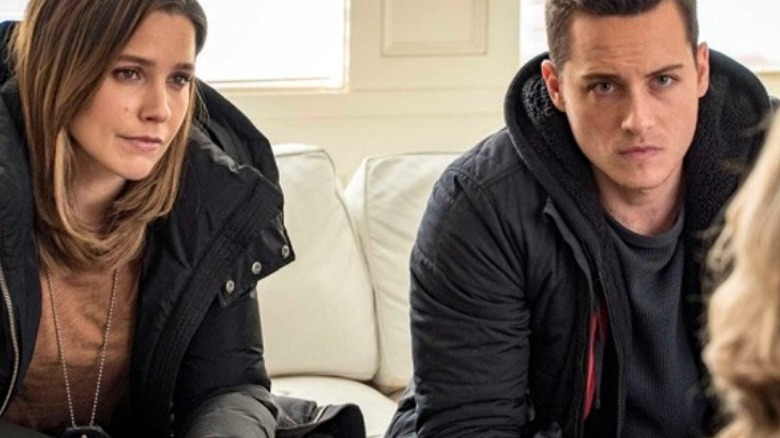 NBC
Ever since Jay and Erin started dating in the show's second season, their romantic pairing was a bit will-they-won't-they, but still seemed to be progressing to more full-fledged commitment. Then, in Season 4, the dramatic and baffling Linstead mind-boggler dropped seemingly out of the blue: Jay's ex-wife, Abby (Stephanie Fantauzzi). Emerging from Jay's past like a ghost out of the mist, Abby turns up to hand Jay divorce papers. We learn that Jay and Abby got married on a whim before Jay's stint with the force in Chicago and, of course, well before he met and fell for Erin. Pulling a spur-of-the-moment wedding doesn't really seem like the former military, cool-headed Halstead we've come to know.
After deflecting Abby's attempt to rebuild their marriage, Jay then returns home to Erin and informs her he's moving out to deal with some personal stuff. Additional puzzlement regarding Linstead, if any was needed, comes in his decision to propose to her when they weren't even a couple. While the "One Chicago" writers and showrunners all deserve kudos for delivering it's exceptional block of satisfying and believable TV every Wednesday night, the erratic course and baffling crash-and-burn ending of Jay and Erin's relationship stands out as the bewildering exception that proves the rule for the franchise.