The Coca-Cola Machine That Cost American Pickers $2,000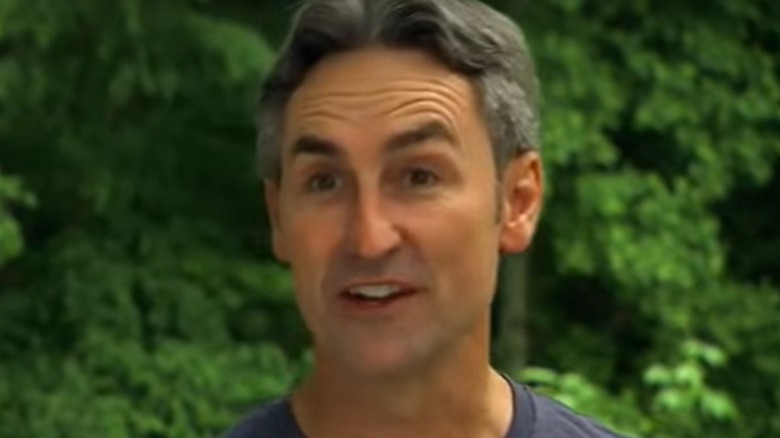 History/YouTube
In 2021, "American Pickers" is a staple of History's programming library, having enjoyed a spot on the network since its debut in 2010. Though it has seen some changes over the years — most notably the unexpected farewell of Mike Wolfe and Danielle Colby's co-host, Frank Fritz, in early 2020 — the show remains a favorite with fans well into its 22nd season. After all, no other program on the small screen brings viewers across the United States and presents them with once-lost pieces of history which have sat dormant in homes, sheds, and even junkyards.
While most "Pickers" treasures come from unexpected places like storage units and even trees, Wolfe and Fritz have investigated a fair number of well-kept collections throughout their run. There are a handful of positives to this method of picking, such as the fact that the items are typically clean and taken care of or that their condition is much better than if they were left to rot for several decades. At the same time, however, the downside is that collectors generally know what their items are worth, meaning the "Pickers" team sometimes has to write out bigger checks than usual.
A prime example of this is when Mike Wolfe and Frank Fritz grabbed a vintage Coca-Cola vending machine that set them back $2,000. Although bearing in mind its emotional value, that cost was well worth it.
The nostalgia of the Coca-Cola machine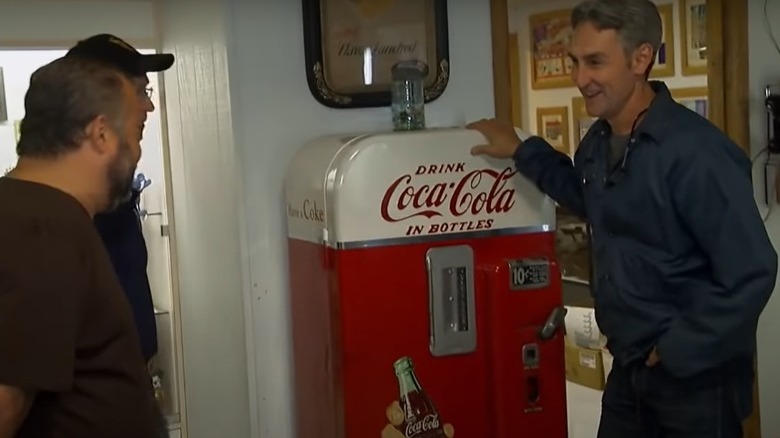 History/YouTube
For the Season 18 episode "Frank's Big Day," the "American Pickers" team took a trip out to Moundsville, West Virginia, for a visit with Francis Turner. According to The Exponent Telegram, he ran a museum dedicated to vintage Marx toys for roughly 16 years that collectors across the globe appreciated. Now hoping to sell off a few pieces, Turner landed himself on Mike Wolfe and Frank Fritz's radar. After perusing the numerous glass cabinets of retro playthings, a Coca-Cola machine from the 1950s caught the duo's attention, and its owner was happy to make it theirs for $2,000.
As Wolfe mentions, it wasn't the most desirable model of vending machine on the market, but it certainly wouldn't be a tough sell given its condition and connection to the Coca-Cola brand. Not to mention, for those who grew up in the era when they were in abundance, it would surely generate strong feelings of nostalgia for years long since passed. Turner agreed wholeheartedly with that sentiment, recalling that, much like his seemingly endless rows of classic toys, that Coca-Cola machine made visitors emotional — some even to the point of tears.
At the end of the day, "American Pickers" is a show about business. Sellers appear on the program with their wares, and the hosts attempt to strike up a deal. Simultaneously, it serves as a reminder of just how much physical objects can mean to people, transporting them back to a distant, happier time in their lives. To many, $2,000 may seem like a lot to spend on a dingy old Coke machine, but to some, the memories it brings with it are priceless.