The Character Everyone Forgets NCIS's Sean Murray Played In Hocus Pocus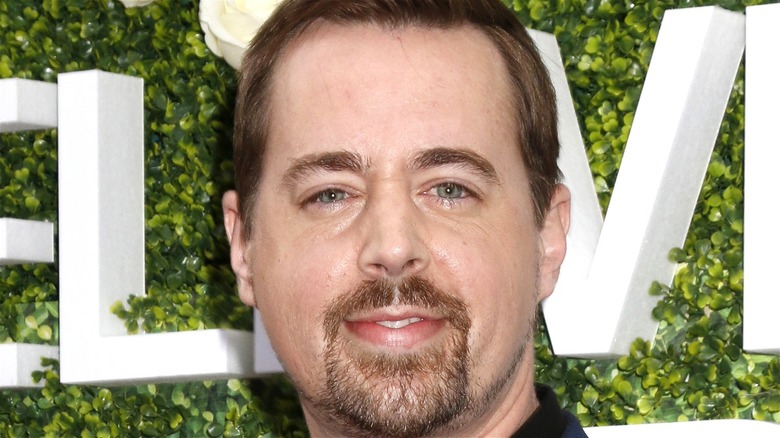 Kathy Hutchins/Shutterstock
Long before he was busting criminals or hacking computer systems as Special Agent Timothy McGee on "NCIS," Sean Murray was a young actor looking for work. Murray started his career in show business doing several TV movies in the early '90s. He got his first acting gig at 14-years-old on an ABC movie called "Backfield in Motion" (via IMDb). While the film isn't fondly remembered by many today (it has a 9% audience rating on Rotten Tomatoes), it was probably a pretty big get for a young actor at the time. The movie stars Roseanne Barr and Tom Arnold and focuses on a mom who designs a mother vs. sons football tournament. Murray portrayed Joe Jr., a friend of Barr's character's son.
In the years after his television debut, Murray got a steady stream of minor roles for a teenager, appearing in one episode of the 1992 TV series "Civil Wars" and a 1992 short film titled "Too Romantic." He also had a brief role in the Robert De Niro and Leonardo DiCaprio-led 1993 film, "This Boy's Life." Since his 2003 casting on "NCIS," Murray has primarily stuck to his role as Special Agent Timothy McGee, but many people often forget he played a significant part in the Halloween smash hit "Hocus Pocus."
Sean Murray played Thackery Binx in Hocus Pocus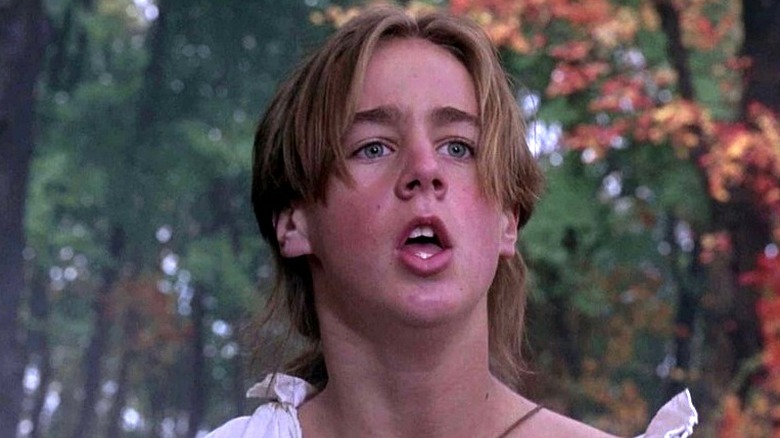 Walt Disney Pictures
A cult classic was born in 1993 when "Hocus Pocus" landed in theaters. The film starred Bette Midler, Sarah Jessica Parker, and Kathy Najimy as a trio of witches and Omri Katz, Thora Birch, and Vinessa Shaw as youngsters who cause the witches an immense amount of trouble.
At the beginning of the film, Sean Murray appears as a young boy named Thackery Binx who follows his sister, Emily, into the woods as a spell draws her to a coven of witches. The witches kill Emily, and Thackery is cursed to live on as an immortal cat. A detail some may not have noticed is that while Murray portrays Thackery the boy, the voice of Thackery the cat (referred to as Binx) is actually performed by actor Jason Marsden. At the end of the film, the spell is broken, and the sentient feline turns into a ghost, once again portrayed by Murray. The film's final shot shows Thackery joining his sister in the afterlife while the trio of youngsters look on and the credits roll.
In the decades since its release, the film has become a staple of kid-friendly Halloween marathons and is regularly rewatched by millions of devoted fans every year. Back in March, and after a litany of rumors, Disney announced that after 28 years, the film will finally receive the sequel treatment sometime in 2022.