Glenn Howerton May Leave It's Always Sunny In Philadelphia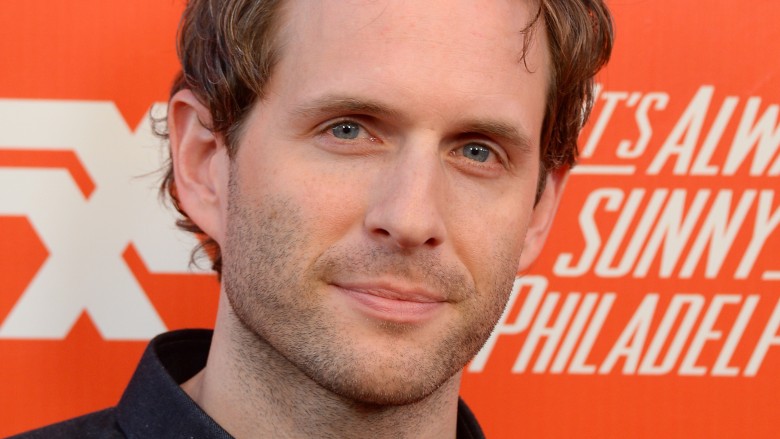 Getty Images
Contains spoilers for It's Always Sunny in Philadelphia
The cliffhanger in the season 12 finale of It's Always Sunny in Philadelphia just became very, very real.
In the episode, it's revealed that Glenn Howerton's Dennis fathered a son in North Dakota during his brief layover in the season 10 episode "The Gang Beats Boggs." At the end of the season 12 finale, he decides to finally do the right thing (perhaps for the first time) and turns his back on the gang to move there. But it was apparently more than just a plot twist.
Howerton told Uproxx that he really might not return to the show he co-created. "So, it's a little complicated," he said. "I may seem a little bit evasive here, and I don't mean to. It's not entirely certain whether I am [returning] or am not. I might be. I might be, but I might not be. That really is the truth."
The news comes just as Variety reported that Howerton has signed on for an NBC comedy pilot with Patton Oswalt and executive producer Seth Meyers. He would play Jack, a bitter former Ivy League professor who becomes a high school biology teacher and projects his dark worldview upon his students. But Howerton didn't specifically mention his new project as the reason for stepping away from It's Always Sunny in Philadelphia.
"Just to be clear, to dispel any potential weirdness, it has nothing to do with my relationship to anyone on the show or Rob [McElhenney] or Charlie [Day] or anyone like that. It's partially a creative and personal decision. We may be taking an extended hiatus between season 12 and season 13. So I'm certainly staying open to the possibility of doing more, but there is a possibility that I will not."
Each of the main cast members have been branching out recently. Kaitlin Olson starred in her own FOX comedy The Mick, McElhenney is directing the live-action Minecraft movie, and Day has become a bona fide movie star with Horrible Bosses, Pacific Rim, and Fist Fight. But this is the first time that the gang has faced a serious threat to their dysfunctional group dynamic.
As much as fans would hate to see an extended hiatus before the next season, it would probably be preferable to seeing Paddy's without Dennis. So that cliffhanger now takes on stakes as high as The Walking Dead's season 6 finale.
We'll keep you posted. While we wait to see how it all plays out, check out a fan theory that will totally change the way you see It's Always Sunny in Philadelphia.