The Character Everyone Forgets Christopher Lee Played In Corpse Bride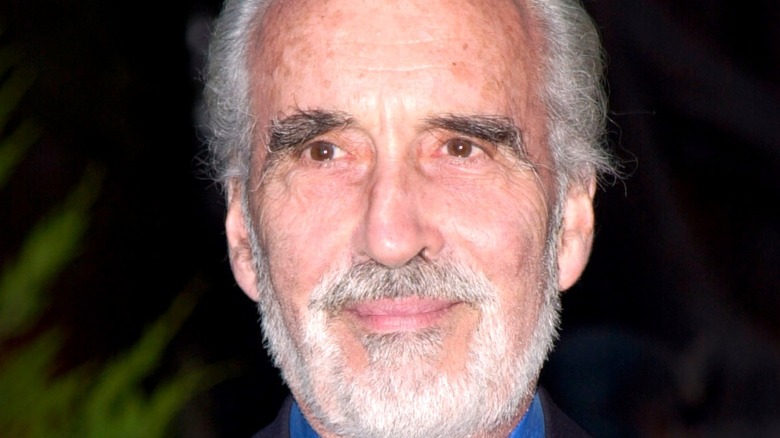 Featureflash Photo Agency/Shutterstock
Even before making appearances as an older actor in hits such as the "Lord of the Rings" trilogy, "Sleepy Hollow," and "Charlie and the Chocolate Factory," Christopher Lee already had an incredible film career. He began acting in the post-war era with several small parts in various British films, including as an extra in Laurence Olivier's "Hamlet" alongside his friend and eventual collaborator, actor Peter Cushing (via Allmovie).
His big break came, however, when he began acting in horror movies for Hammer Films. Lee was not only tall but also had a deep, aristocratic voice and a sinister kind of sex appeal that was perfect for the movies Hammer wanted to make. He appeared as various monsters throughout his time there, including the Mummy and Frankenstein's Monster, but his fanged, charismatic performance as Dracula was what spawned several hit movies for the studio.
Towards the end of his life, Lee often worked with director Tim Burton, but fans may forget that he even had a role in one of Burton's animated films. Here's the character Christopher Lee played in 2005's "Corpse Bride."
Christopher Lee voiced Pastor Galswells in Corpse Bride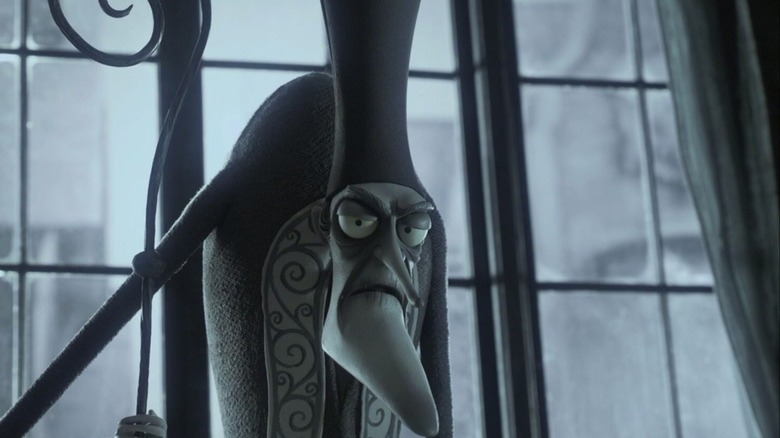 Warner Bros. Pictures
The stop-motion animated film, "Corpse Bride," features the voice of Johnny Depp as Victor Van Dort. The character is an introverted young man unsure about his upcoming arranged nuptials with Victoria (Emily Watson). Consequently, while practicing his vows in a forest, Victor puts a wedding ring on an upturned root only to discover the root is actually a finger belonging to the film's titular "corpse bride," Emily (Helena Bonham-Carter). Finding himself in the Land of the Dead, Victor makes it clear that he wants to return to Victoria, but leaving his corpse bride behind doesn't prove to be as easy as he hopes.
The film features a strong voice cast, including Depp, Danny Elfman, and Tracey Ullman, but Christopher Lee manages to make a lastinng impression as the bad-tempered priest, Pastor Galswells. Lee's booming, intimidating vocals make him an absolutely perfect choice to play a haughty pastor who doesn't suffer fools gladly (especially the timid Victor).
In fact, one could consider "Corpse Bride" to be the third installment in a trilogy of Burton films, including "Sleepy Hollow" and "Charlie and the Chocolate Factory," where Lee's inherently scary presence is what truly ends up frightening Depp's characters more than anything else.