The Beloved Tim Burton Fantasy You Can Watch On HBO Max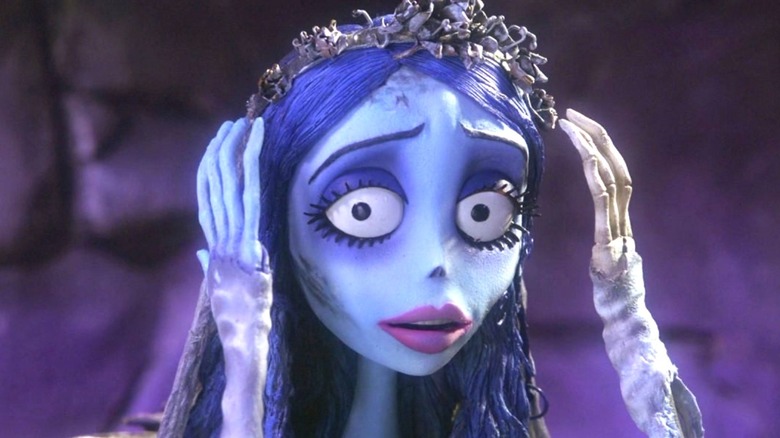 Warner Bros. Pictures
There's no better time than the spookiest month of the year to binge terrifying new series like "Squid Game," revisit family-friendly favorites like "Hocus Pocus," and get ready for the latest horror releases. Fortunately, whether it's slashers, musicals, or cartoons, streaming services are practically brimming with seasonally-appropriate content this month.
Fittingly, many Halloween lovers are sinking their teeth into Tim Burton's gothic filmography this October. Approaching macabre subjects with surprisingly whimsical style and humor, Burton's films often embody the Halloween holiday's spirit without actually scaring audiences.
With that in mind, some must-watch, Burton-directed October picks include the quirky Winona Ryder-led ghost film "Beetlejuice," the melancholy, razor-sharp "Edward Scissorhands," and the Frankenstein-inspired stop-motion comedy, "Frankenweenie." Burton fans can also join the debate over whether or not "The Nightmare Before Christmas," his collaboration with director Henry Selick, is a Halloween or Christmas movie.
Movie lovers will have to cross platforms to watch these films, though, another beloved Tim Burton film is currently streaming on HBO Max.
Tim Burton's Corpse Bride is a dreamlike, romantic fairy tale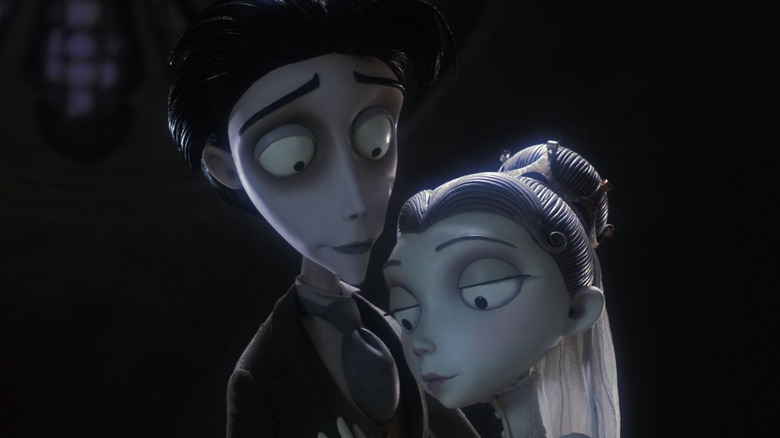 Warner Bros. Pictures
With its dark aesthetic, dazzling soundtrack, and heartwarming love story, Tim Burton's "Corpse Bride" is one of his most critically acclaimed films (via Rotten Tomatoes). Co-directed with Mike Johnson, the 2005 animated stop-motion fantasy musical is revered by fans. Now, they can watch the film on HBO Max.
"Corpse Bride" explores the love triangle between Victor Van Dort (Johnny Depp), a woman his family has arranged for him to marry named Victoria Everglot (Emily Watson), and a murdered bride-to-be named Emily (Helena Bonham Carter), who Victor unintentionally reanimates while rehearsing his vows.
In a 2005 interview with Pop Entertainment, Burton described the film as "bittersweet with a sort of hopeful and sad quality." In fact, while many would take one look at "Corpse Bride" and call it a scary movie because of its focus on the afterlife, the director doesn't. "It's basically an emotional love story with humor," Burton said. "Any kind of fairy tale or fable, there are elements that are maybe unsettling, but that's part of the history of those kinds of stories."
It's difficult to disagree with the filmmaker, as "Corpse Bride" expertly balances horror, comedy, and romance — making it the perfect untraditional movie to stream this Halloween season.