The Character Everyone Forgets Summer Glau Played On Grey's Anatomy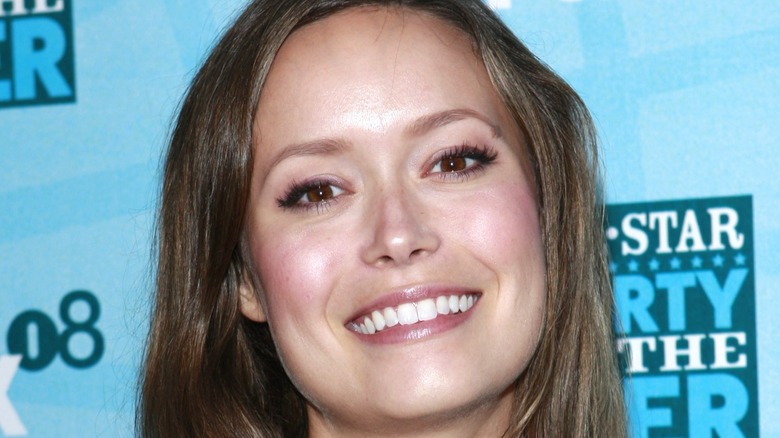 Joe Seer/Shutterstock
Few names are quite as well-regarded in the geek community as that of Summer Glau. Subsequently, you might also be hard-pressed to find a name less known outside of that insulated community. Such is the life of an actor who's spent the last couple of decades appearing in one cult sci-fi or fantasy hit after another. 
Glau, of course, first landed on the collective radar of sci-fi fandom for her scene-stealing turn as the emotionally damaged, and exceptionally gifted River Tam on the canceled-too-soon space-Western "Firefly." From there, Glau went onto bolster her cult cred with stints on "The 4400," "Terminator: The Sarah Connor Chronicles," "Dollhouse," "Chuck," and "Arrow." She also turned up on short-lived sci-fi series like "Alphas," and "The Cape." Despite her obvious penchant for better-than-average sci-fi fare, Glau actually has ventured into straight drama several times in her career.
You may not recall, but in 2012 Summer Glau even made one of the more memorable guest appearances on what was then arguably television's hottest show, ABC's long-running medical drama "Grey's Anatomy." Here's who she played on the beloved series.  
Glau played Nurse Emily Kovach in the eighth season of Grey's Anatomy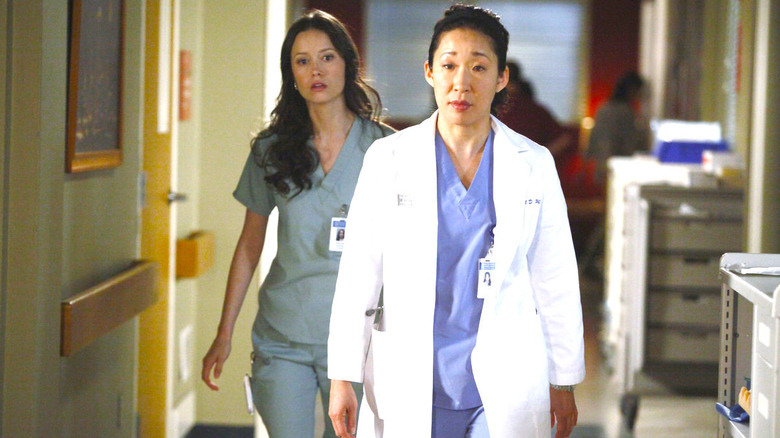 ABC
Summer Glau's brief "Grey's Anatomy" tenure began and ended in the series' eighth season. The actor entered the series portraying Nurse Emily Kovach, who initially earned the attention of Sandra Oh's Dr. Cristina Yang, as the good doctor believed Kovach to be the latest object of affection of her on-again, off-again hubby Dr. Owen Hunt (Kevin McKidd). That ultimately turned out not to be the case, but it still made for a compelling bit of drama in Glau's two-episode arc.
The first of those episodes, entitled "If Only You Were Lonely," found Dr. Yang increasingly suspicious of Owen's behavior due to his flirtation with Nurse Kovach. In Hunt's defense, he and Dr. Yang were essentially in off-again mode during this storyline, but that doesn't stop his estranged wife from stalking Nurse Kovach and eyeing her every move. By the end of that first episode, Dr. Yang's suspicions are clearly getting the better of her, which results in the pair getting some unexpected face-time when teamed up on a case in the follow-up episode "One Step Too Far."
That pairing leads to some of the good, old-fashioned melodrama "Grey's Anatomy" has become known for over the years, with Glau more than holding her own in a handful of genuinely tense scenes opposite Oh. She's so compelling, one has to wonder why Glau hasn't been cast in more straight dramatic roles over the years.