The Real Reason Owen Hunt Is Grey's Anatomy's Most Hated Character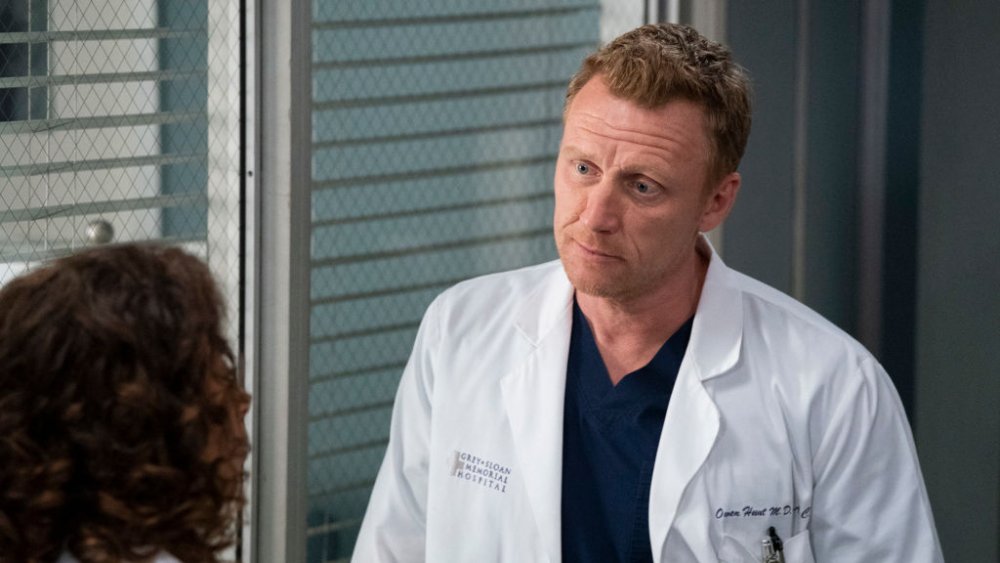 ABC Television
With over 350 episodes and a record-breaking 16 seasons, Grey's Anatomy is now the longest running medical show in television history, so it's no surprise that it has featured an enormous cast throughout the years. Led by Ellen Pompeo as Meredith Grey, the staff of Grey Sloan Memorial Hospital changes all the time, as doctors – and actors – part ways with Grey's for greener pastures.
Aside from Pompeo, Chandra Wilson, and James Pickens, who have played Meredith, Dr. Miranda Bailey, and Dr. Richard Webber, respecitvely, since the show premiered in 2005, the lineup has changed a lot over the course of the run, introducing and sending off characters as various cast members and creator Shonda Rhimes see fit. Whether they were introduced in the show's ninth season, like Dr. Jo Wilson (Camila Luddington), or as recently as the fifteenth season, like Dr. Atticus "Link" Lincoln (Chris Carmack), new characters have become just as beloved as staples like Meredith and Miranda.
Unfortunately for Kevin McKidd, who has appeared in films like Trainspotting and shows like Rome, his character, Dr. Owen Hunt, quickly became one of the show's most despised characters. After he was introduced in the show's fifth season, Owen cemented himself as one of Grey Sloan's least likable doctors, especially as he navigated a new workplace, romantic relationships, and his own personal demons. Whether you're new to Grey's or on your thousandth rewatch, here's why Owen Hunt is one of the show's worst characters.
Owen's PTSD takes over his life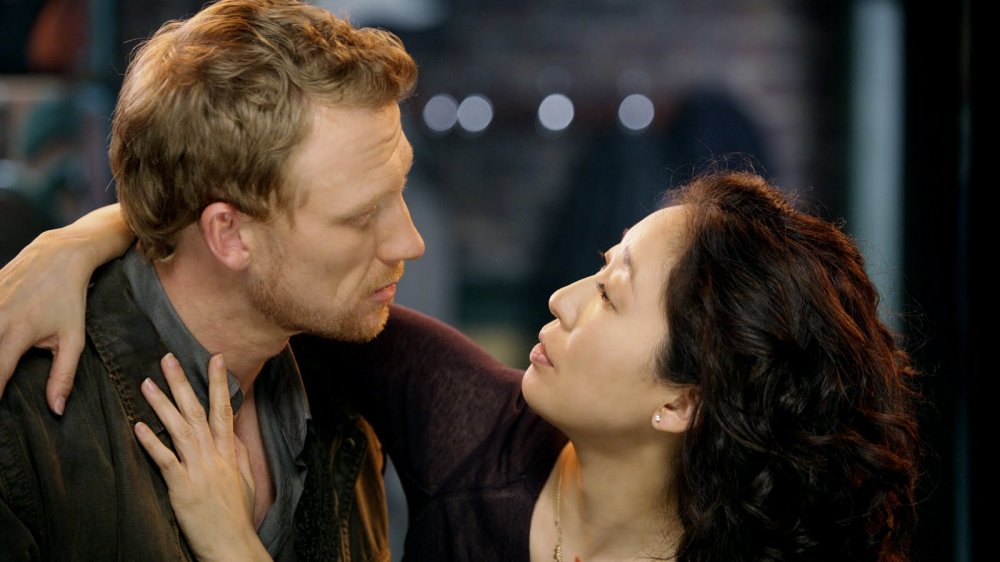 When Owen arrives at Grey Sloan — which, at the time, was still called Seattle Grace Hospital — the first thing you learn about him is that he's an army veteran with a dark past. A United States Army trauma surgeon who becomes the hospital's head of trauma, Owen suffers from extreme PTSD, which he doesn't deal with fully before embarking on a romantic relationship with cardiac surgery junkie Dr. Cristina Yang (Sandra Oh). Owen and Cristina remain on-again, off-again for most of the show, which is pretty hard to believe when you consider that, early on in their relationship, Owen strangles Cristina in his sleep due to PTSD-induced nightmares, presenting a frightening harbinger of things to come.
Obviously, PTSD is a serious condition that adversely affects veterans in a very real way, but Owen's biggest fault when it comes to his inner demons is that he refuses to seek treatment when Cristina asks, meaning he doesn't care about putting the woman he loves in danger every time he goes to sleep. Owen's struggles with PTSD could have made him sympathetic but, instead, they cause anger issues throughout the series, and his stubborn streak and insistence that he knows best leads to plenty of other problems.
The saga of Owen and Cristina on Grey's Anatomy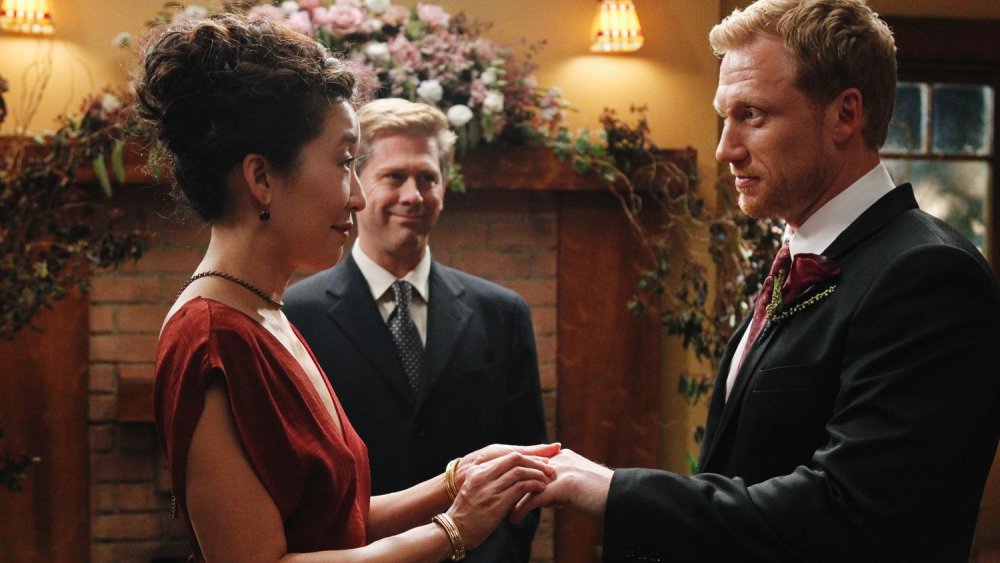 Owen and Cristina's relationship got off to a pretty dramatic start, and the tension only continued as they stayed together. Early on, Owen invites his former Army colleague, Teddy Altman (Kim Raver) to work alongside Cristina as the hospital's chief of cardiothoracic surgery ... but, of course, Owen doesn't tell Cristina about his romantic past with Teddy. Though the two break up over Teddy briefly, they reunite at the end of the show's sixth season, when a shooter in the hospital nearly kills both Owen and Cristina and massacres a large portion of the staff.
After the shooting, Owen and Cristina hastily get married, apparently as a reaction to their near-death experience and Cristina's intense PTSD. Though Meredith, Cristina's best friend, is concerned by their decision, Owen and Cristina stand by their choices, even though Cristina never wants children, and Owen does. When Cristina gets pregnant with their child, she exercises her right to choose and terminates the pregnancy and, though he claims he's forgiven her, Owen clearly hasn't, which becomes pretty obvious when he berates her for "killing" their child at another child's birthday party. To make matters worse, Owen makes it clear throughout the show that he's firmly anti-choice.
Throughout their relationship, Owen deals more damage to Cristina, cheating on her and remaining controlling as he insists that she'll change her mind about not wanting a family. Eventually, the two divorce, and when Sandra Oh left the show in its tenth season, Cristina left Seattle, moving to Switzerland to take a high-profile job running a cardiac surgery department and finally ending this damaging relationship.
Owen's other doomed Grey's Anatomy relationships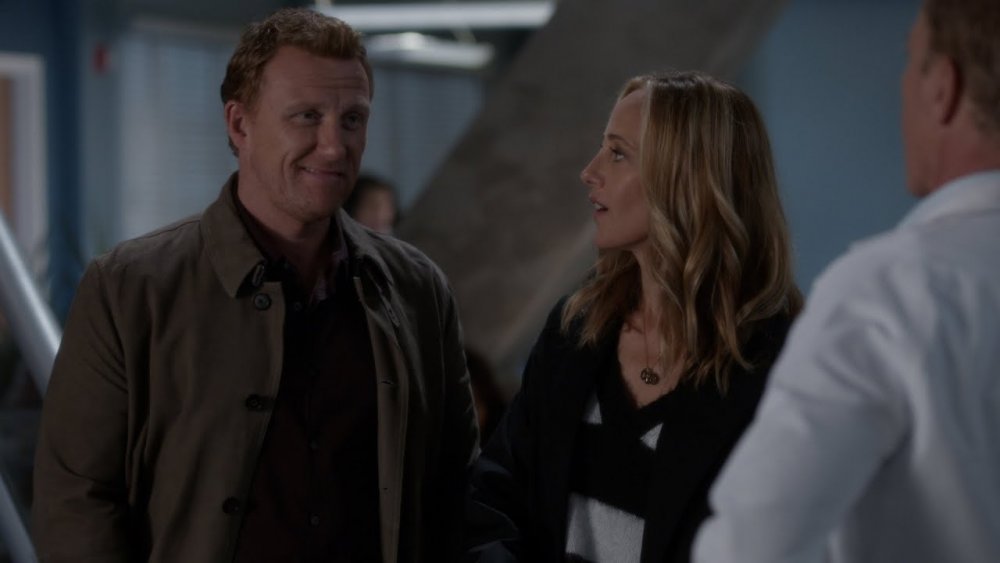 Cristina isn't the only woman Owen romantically antagonizes throughout the series. We've already mentioned Teddy, who is clearly in love with Owen right from the beginning. Throughout Kim Raver's fractured tenure on the series., Owen strings Teddy along time and time again. Though they finally get together at the end of the fifteenth season, Owen spends years toying with Teddy's feelings, including during his ultimately doomed marriage to Dr. Amelia Shepherd (Caterina Scorsone).
A troubled former drug addict and the younger sister of the late Dr. Derek Shepherd (Patrick Dempsey), Amelia immediately strikes up a relationship with Owen, and the two hastily get married, but immediately run into problems. Owen eventually asks for a divorce due to Amelia's increasingly erratic behavior and the fact that she can't decide whether or not she wants children but, when it turns out that she has a brain tumor, it becomes clear that Owen was in the wrong all along.
Add in his terrible advice, such as when he encourages Dr. George O'Malley (T.R. Knight) and Dr. April Kepner (Sarah Drew) to enlist in the Army, leading to George's death and the dissolution of April's marriage, and it's easy to see why Owen is definitely Grey's Anatomy's worst character. A lot of great characters have made their way through the halls of Grey Sloan over the years but, unfortunately, Owen definitely isn't one of them.
If you need to see why Owen is so awful for yourself, Grey's Anatomy is streaming on Netflix and Hulu, and just concluded its sixteenth season.