The Surprising Link New Amsterdam's Ana Villafane Has With Gloria Estefan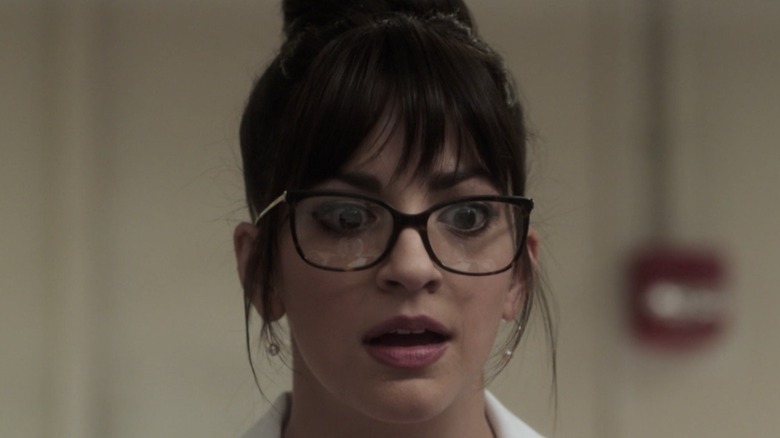 NBC
Actress Ana Villafañe, who was a recurring star on NBC's "Sunnyside" and the final season of "Younger" on Paramount+ before landing a series regular role on the upcoming reboot of "Night Court" (via Deadline), spent several episodes as a recurring star on "New Amsterdam" during its second season. There, she played Dr. Valentina Castro, who took over the hematology/oncology department at the hospital in NBC's medical drama. Her character resigned after clashing with Helen Sharpe (Freema Agyeman) during a storyline involving an unethical trial for a cancer-battling drug that saves Max's (Ryan Eggold) life (per Ready Steady Cut).
"People are definitely put off by her, but I think she's fierce and she knows what she wants, and she's smart, and I love that," Villafañe told Hollywood Life about her seemingly villainous character in 2019. 
Yet Villafañe is no one-note actress, despite Castro's disappearance in the 16th episode of the second season once her tale was concluded. She's actually best-known for her turn as Gloria Estefan in the Broadway jukebox musical "On Your Feet!," a role that constituted her big break. The 2015 production focused on the lives of Emilio and Gloria Estefan and their journey to stardom (via The New York Times blog, Artsbeat). As it turns out, Villafañe's life has more than a few coincidences that helped her relate to Estefan, both onstage and off. For fans who don't know how Villafañe got her start, this link might seem surprising. 
Ana Villafañe went to the same high school as Gloria Estefan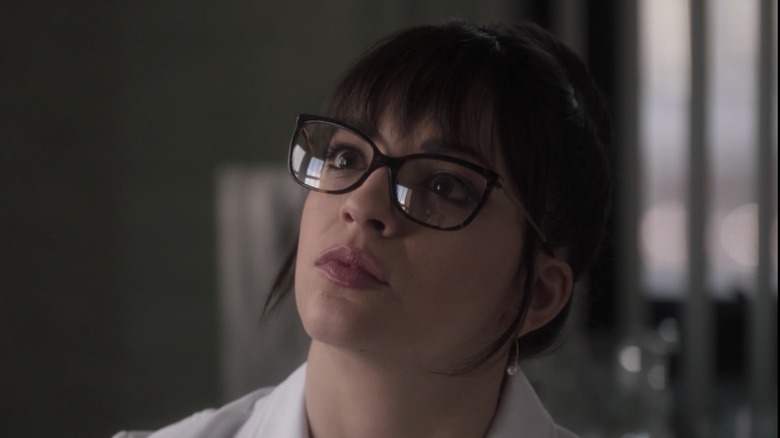 NBC
Like the star she played on stage, Villafañe grew up in Miami, Florida. In fact, the two went to the same high school, albeit years apart. Both attended Our Lady of Lourdes Academy, a Catholic school. Gloria Estefan, who is 64 years old, was born in 1957, while fellow Cuban-American Villafañe is 32 (she was named one of the New York Times' 30 Under 30 in 2017, via Broadway World). So it's not like they knew each other or anything. Still, it's only natural with this type of coincidence that Villafañe would look up to Estefan and consider her a role model. "I grew up performing her music at talent shows," the actor told InStyle (via Fox News). "'Reach' was the first song I ever sang in public when I was 9 years old. That's what we would jam to on our way to school."
Villafañe met her idol for real during the auditions for "On Your Feet!," and when she was hired for the role, Estefan helped her prepare for it. "On one side of my brain, I'd be working and taking notes about everything she tells me, and the other side of my brain I'm like, 'Oh my god, you're in a little room singing with Gloria Estefan right now," she said in InStyle. "It's those moments where you're kind of like, 'Is this real?'" 
It sounds like Estefan even became something of a mentor, even offering music recommendations to help Villafañe get into character, and sending emojis over text. "She's really taken me under her wing," said Villafañe.  "She's just so cool."
Since then, Villafañe has spread her wings more, clearly branching out into an acting career of her own.