The Character Everyone Forgets Ernie Hudson Played In Blue Bloods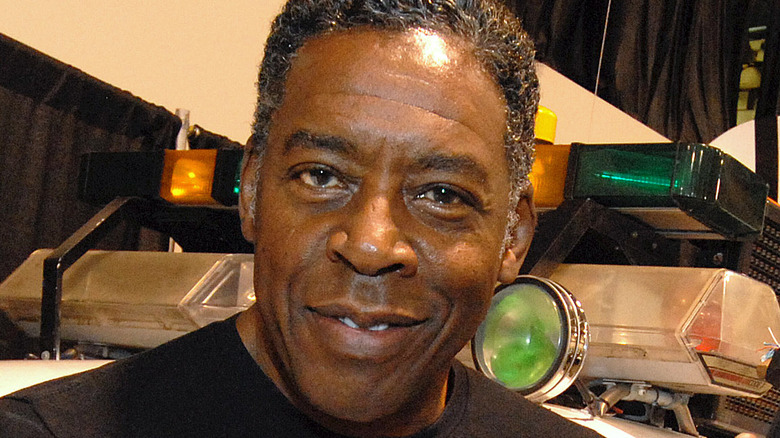 Paul Warner/Getty Images
Most movie fans are surely familiar with Ernie Hudson of "Ghostbusters" fame. Hudson portrayed Winston Zeddemore in the original film and its sequel "Ghostbusters II" alongside Bill Murray, Dan Aykroyd, Harold Ramis, and Annie Potts. He's also set to appear in "Ghostbusters: Afterlife" with some of his former co-stars. In the 37 years since the release of the first "Ghostbusters" film, Hudson has also amassed an impressively long list of television credits (via IMDb).
Since his first television appearance in 1977, Hudson has been credited in a total of 102 different television roles. He appeared as a series regular in 56 episodes of HBO's "Oz" and is currently the leading man on BET+'s "The Family Business." However, most of Hudson's television credits throughout his career have been for single-episode guest spots or as a recurring character.
Netflix subscribers are probably aware that Hudson appeared in five seasons of "Grace and Frankie" as Frankie's boyfriend, Jacob. However, many have probably forgotten about the actor's guest spot in Season 8, Episode 14 of CBS's long-running police procedural "Blue Bloods."
Ernie Hudson played a school principal in Blue Bloods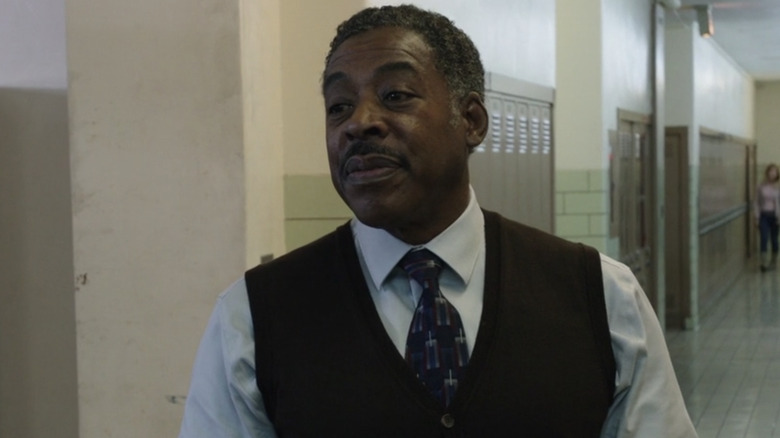 CBS
In an episode of "Blue Bloods" entitled "School of Hard Knocks," Ernie Hudson appeared as Darryl Ward, the principal of a New York City high school beset with gang violence. Detectives Danny Reagan (Donnie Wahlberg) and Maria Baez (Marisa Ramirez) are handed the task of interrogating the school's student body of tight-lipped potential witnesses in a shooting. They are also asked to beef up security at the school following a violent attack on a teacher.
New metal detectors and cameras are installed on campus, but Ward quickly announces plans to step down as principal. Only a few scenes later, however, Ward reappears at the school with a gun and holds a classroom hostage in a reckless and ill-suited attempt to make a point about gun violence. A swarm of police personnel rush the building and are quickly convinced that they need to eliminate Ward as he is a threat to the students. However, Danny manages to talk his way into the building and convinces Ward to hand over his weapon and stand down.
As he is led away from the classroom, Ward quietly says, "All I wanted to do was make a difference."