Fans Agree This Is American Horror Story's Most Underrated Actor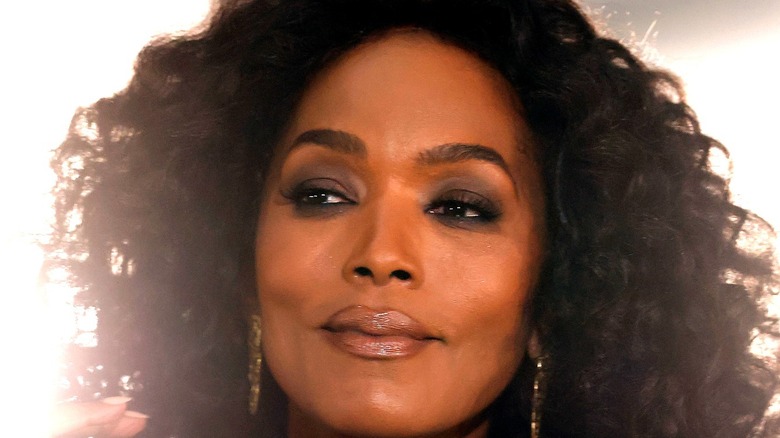 Frazer Harrison/Getty Images
The FX horror series "American Horror Story," created by Ryan Murphy and Brad Falchuk, is famous for the way it changes themes and actors every season. Featuring an ensemble cast, "AHS" is no stranger to talent: The show has a number of recurring performers, such as Jessica Lange, Sarah Paulson, and Evan Peters, many of whom have won awards for their work. Jessica Lange, for instance, has won a Golden Globe Award, two Emmy Awards, and a Screen Actors Guild Award (via IMDb) for her contributions. Lady Gaga managed to scoop a Golden Globe Award (via IMDb) for her appearance in the "Hotel" season. Meanwhile, Kathy Bates and James Cromwell each took home an Emmy Award (via Emmys.com) for their efforts.
Of course, when you have so many big name actors entering and exiting a series, it is easy to omit some of the massive talent spread throughout, and that means some great performers are often overlooked. So, with all of these marquee names, who is the most underrated? 
It was this question that was posed on Reddit in 2021, with hundreds of fans coming to vote on whom they considered the most underrated actor on the series. 
Denis O'Hare is the most underrated AHS actor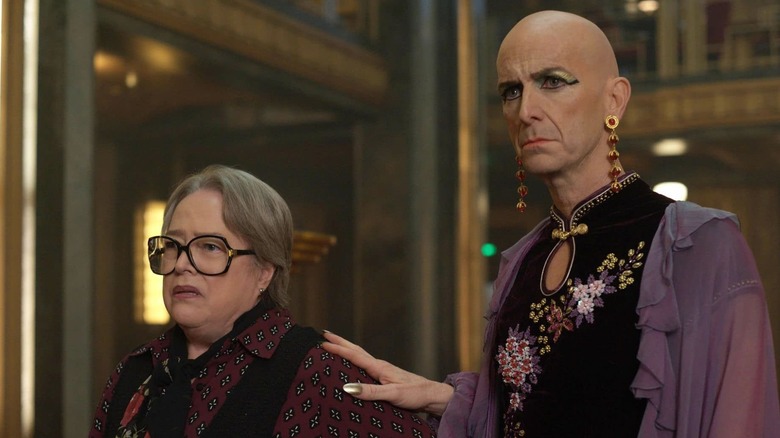 FX
Sure enough, there was an overwhelming consensus (though not without important caveats and comments). 
The options of the informal Reddit vote were Kathy Bates, Allison Pill, Naomi Grossman, Mare Winningham, Angela Bassett, and Denis O'Hare. The voting wasn't a total blowout — every option present received dozens of votes, at least — but in the end, the three who rose to the top were Kathy Bates, Angela Bassett, and Denis O'Hare, with O'Hare ultimately declared the winner. The actor received almost double the amount of votes as the runner-up, Angela Bassett. 
You may remember Denis O'Hare for his roles as the burn victim and aspiring actor from "Murder House," the mute house guardian in "Coven," and the unscrupulous con artist in "Freak Show." As one poster on Reddit stated, "Dennis O'Hare is the best male actor on that show and deserves more screen time." 
Looking at O'Hare more closely, he often shows off his acting talent in "American Horror Story" by effortlessly switching between menacing and comedic. He also manages everything in-between, like when the actor appears to be timid and a pushover during a flashback in "Murder House," only to later kill his family. This range of emotion continues throughout the series, such as his role as the sympathetic Liz Taylor in "Hotel," where the character yearns to be happy. O'Hare tends to steal whatever scene he appears in, and is simply perfect for "AHS," with his ability to be polite and campy in one scene, and then go to growling, manic, and threatening in the next.   
However, there were definitely some honorable mentions in the comments, with Alison Pill and Frances Conroy garnering attention, as well. Altogether, it's clear that "American Horror Story" is chock-full of talent.