Good Sam - What We Know So Far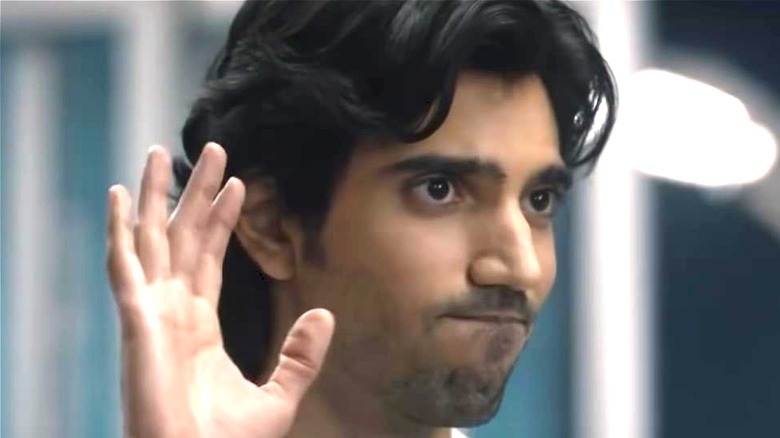 CBS
Every year, channels like NBC, CBS, Fox, and more premiere a bunch of brand new shows in the hopes of having a hit. In some cases this happens, like with NBC and "Chicago Fire." The popular series premiered in 2012, and due to its immediate success, the show has spawned multiple successful spinoffs, creating a full television universe franchise. Of course, there are also plenty of failures, with shows that either have no audience or only a little but loyal fanbase getting the boot after one season — or even before the first season is finished airing.
This year, CBS has an upcoming series that will hopefully be a huge hit for the network, with longtime television star Sophia Bush leading the show. Created by Katie Wech, the series is called "Good Sam," and it has a fantastic cast and concept that will definitely interest fans of successful series like "Grey's Anatomy" and "House" (The Hollywood Reporter). For everyone interested to know more, here's everything we know so far about the upcoming CBS medical drama "Good Sam." 
What is the release date of Good Sam Season 1?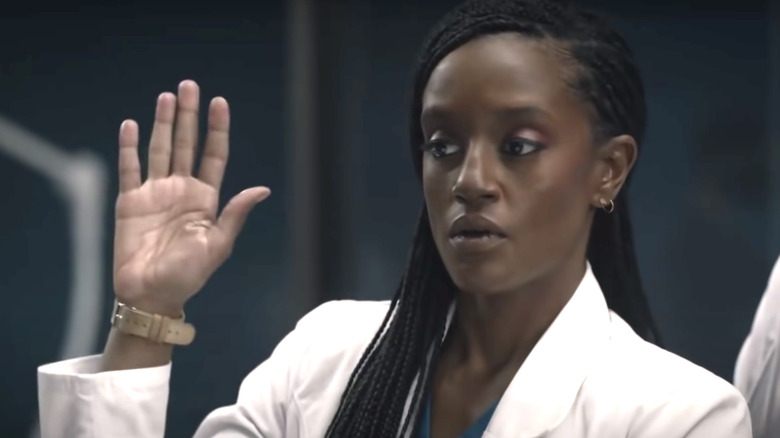 CBS
If people are looking for a great way to start off the new year, "Good Sam" has got you covered. Although Season 1 of the new show does not have an official release date yet — with one expected to be announced soon – Survived the Shows reports that "Good Sam" will premiere in January 2022. As this information isn't reported by many other places, it's hard to confirm if January is correct, but it is known that the show will be one of CBS's midseason releases, alongside a new comedy called "Smallwood" and a new competition series called "Come Dance With Me" (TV Guide). 
For those who might not be overly familiar with the term "midseason" in television, it means the second half of the recognized television season that generally takes place from January to May. So in theory, "Good Sam" could premiere at any point in early 2022, but it does look like the upcoming show will be released on CBS sooner rather than later. So far, there has only been one short promo released, and an official release date will likely accompany the first official trailer for "Good Sam." 
Who will be in the cast of Good Sam?
CBS
"Good Sam" has quite the talented cast. Of course, Bush, who many know from her time on "One Tree Hill" and "Chicago P.D.", is starring as a gifted surgeon, Dr. Samantha "Sam" Griffith, who is trying to finally get out of her fellow surgeon father's shadow. The father in question, Dr. Paul "Griff" Griffith, is played by Jason Isaacs, who played Lucius Malfoy in the "Harry Potter" film series and starred in other TV shows like "The OA." Griff is an egotistical doctor with old school views, who commonly clashes with his daughter as they are forced to work together. The cast of "Good Sam" also features Skye P. Marshall of "Chilling Adventures of Sabrina" as Dr. Lex Trulie, Michael Stahl-David from "Narcos" and "The Deuce" as Sam's love interest and doctor-in-training Caleb, as well as Edwin Hodge as Malcolm A. Kingsley, Omar Maskati as Isan, and more.
What is Good Sam about?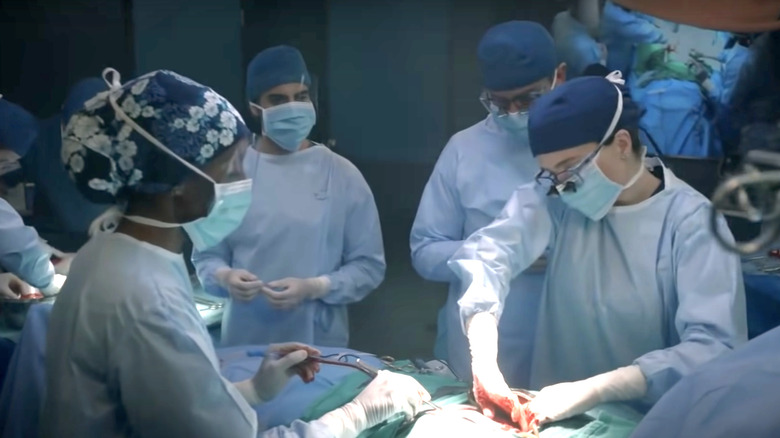 CBS
 "Good Sam" is about a top surgeon named Sam who takes over leading Lakeshore Sentinel Hospital after Griff falls into a coma. As described by CBS on the show's official page, Griff was "the legendary leader of the place," a status he wants back after he awakens from the coma. But Sam isn't willing to give up her new position that easily, and so she is forced to manage her father and his need for control in order to modernize the hospital and keep everything moving smoothly. "The result is a clash of family wills between old guard and new methods in a life-and-death business."
On top of that, Sam's leadership within the new team that includes Caleb, Isan, Lex, Malcolm, and more is put into question as Griff challenges her position, while other tensions within the group continue to grow. Griff isn't exactly kind to the other workers, who likely appreciate Sam's attitude more than his. "Good Sam" will follow the father-daughter relationship as they continue to run the hospital together. Only time will tell whether it works out or not.