Why Ridley Scott's The Last Duel Bombed At The Box Office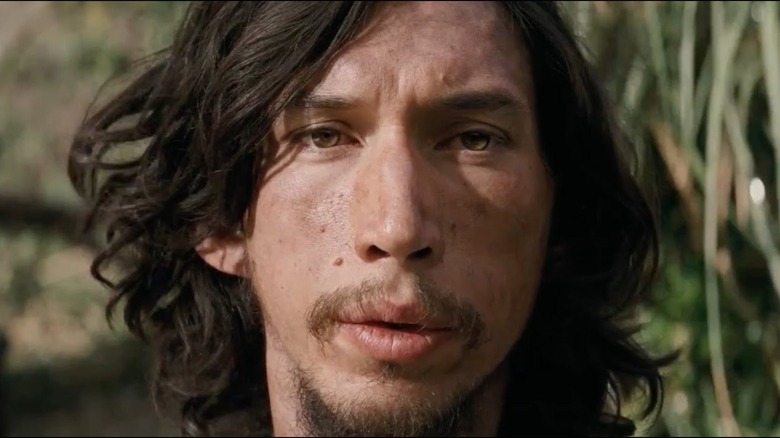 20th Century Studios
On paper, "The Last Duel" seemed like a sure-fire hit. The historical drama comes from director Ridley Scott, whose track record is full of demonstrable greatness, from "Blade Runner" to "Gladiator." It stars some of the hottest stars of the business, from Jodie Comer ("Killing Eve," "Free Guy") to Adam Driver ("Star Wars," "BlacKkKlansman," "Marriage Story")  and Matt Damon ("Good Will Hunting," the "Bourne" franchise, "The Martian"). What's more, it's a very good movie. Its epic first four minutes are enough to captivate the viewer, and the rest of "The Last Duel" is beloved by audiences and critics alike, to the tune of a 86 percent Tomatometer rating and a 80 percent audience score on Rotten Tomatoes.
Despite all this, the historical epic landed flat on its face at the box office. According to Box Office Mojo, the film's opening weekend brought in a measly $4.82 million — a truly disappointing result for a movie of such caliber. So, why did Ridley Scott's "The Last Duel" bomb at the box office?
The Last Duel's target audience wasn't ready to return to theaters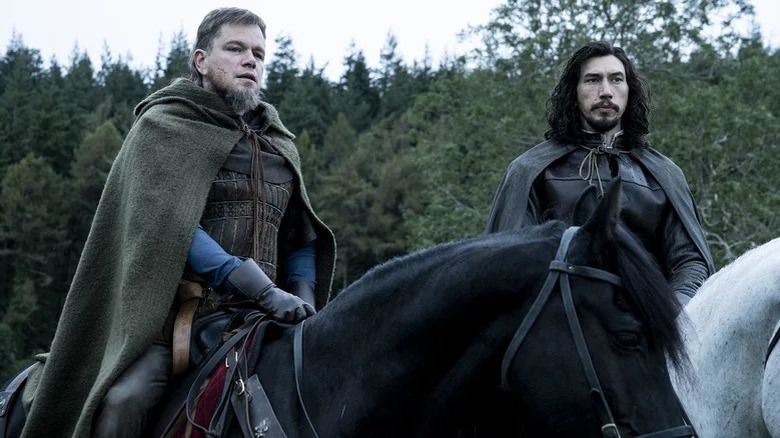 20th Century Studios
It looks like the ongoing COVID-19 pandemic spelled doom for "The Last Duel" and its opening weekend (per Variety). The historical drama's audience skews toward the over-35-years-old demographic, which proved to be its undoing. While "Halloween Kills" was able to attract young audiences in theaters to the tune of a cool $50.4 million opening weekend, "The Last Duel" learned the hard way that older viewers are still somewhat wary of the big screen. As such, the $100 million movie seems set to make a pretty huge loss.
"The Last Duel" is far from the only major movie that has struggled against COVID-19 in recent months. "The Suicide Squad" bombed at the box office due to the pandemic, and "Snake Eyes" also suffered because of it — though in the latter's case, unkind reviews likely didn't help. While "Halloween Kills" has evidently managed to buck the trend, "The Last Duel" learned the hard way that even a cool movie featuring two famous actors as knights who take part in a duel isn't enough to make everyone ready to return in the theaters.