What A Soviet Fighter Jet Was Actually Worth On Pawn Stars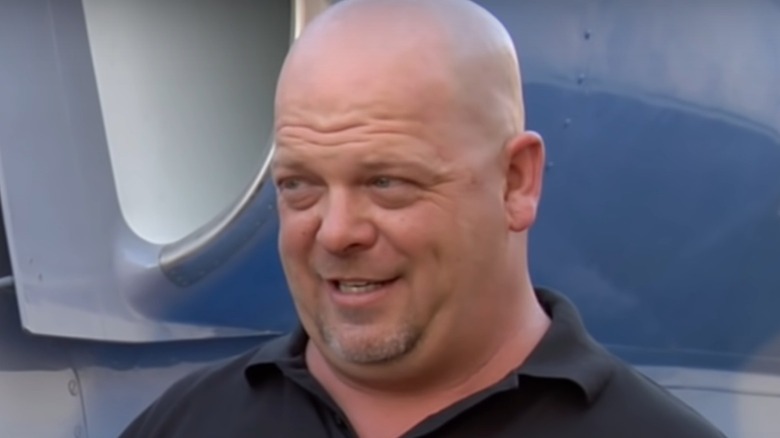 History/YouTube
It's no secret that history is more than spoken words and events written down in school textbooks. History can endure through physical objects as well, covering areas like politics, music, sports, and everything in-between. These kinds of artifacts and more have kept "Pawn Stars" — a reality TV program all about the purchasing, selling, and pawning of pieces of history — going for over a decade. Now 17 seasons and nearly 600 episodes in, the show has showcased some remarkable items during its tenure, each more impressive than the last.
As Rick Harrison has always said, you never know what is going to walk through the doors of the Gold & Silver Pawn Shop, and that statement has been proven true countless times over the years. Limited edition Pinocchio marionettes, presidential cigar boxes, and guitars from rock n' roll icons are impressive in their own right, but they're just the tip of the iceberg when it comes to the wares that appear on "Pawn Stars." Now and again, the Harrison family, alongside the unforgettable Austin "Chumlee" Russell, will look into an item that stands head and shoulders above the rest.
One such example is a fighter jet produced during the days of the Soviet Union that a seller hoped could join the Gold & Silver inventory — for the right price, of course. Here's how much the aircraft was said to be worth.
The jet could fetch thousands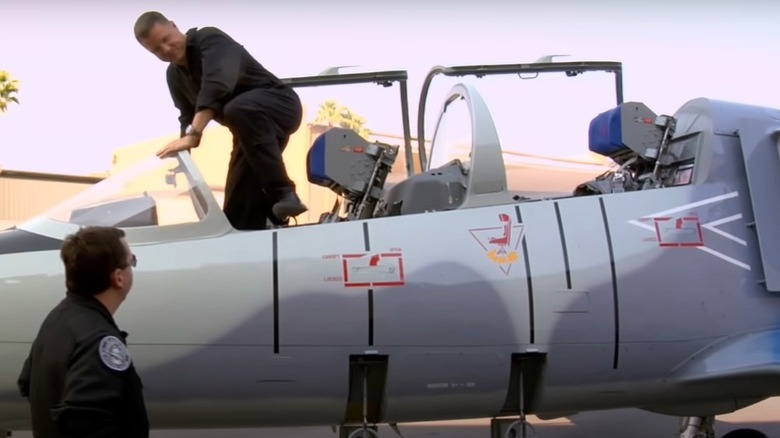 History/YouTube
The "Pawn Stars" crew got a look at the Soviet fighter jet during Season 5, specifically in the episode "Mile High Club." Rick and Chum went to go check it out, bringing along their friend, aviation expert, and former United States Navy Blue Angel pilot Matt to assess how big of a price tag such a plane could come with. According to him, it's an L-39 Albatross: an aircraft produced in Czechoslovakia in relatively small numbers. Upon giving it a test flight, he gave it the seal of approval, meaning the price negotiations could officially commence.
In Matt's professional opinion, as is, the jet sat in the neighborhood of $170,000 to $180,000, though he has seen them reach the $1 million mark. He also notes that should Rick have to hold onto it for a long time, general upkeep and storage would cost him thousands per month. Nevertheless, the seller maintained their original desired price of $200,000, to which Rick countered with an $80,000 offer, but soon admitted that such an investment was too much for him to handle. Therefore, there wasn't a deal to be made.
There's no denying that it would be awesome to own a sleek, well-kept Soviet fighter jet, but at the end of the day, Rick and company have a business to run. The trouble of maintaining it while searching for someone to buy it — sinking money into it along the way — is just too risky of a move. If nothing else, at least it made for an interesting "Pawn Stars" segment for viewers at home to enjoy.