Sir Michael Caine Shares Bittersweet News For Fans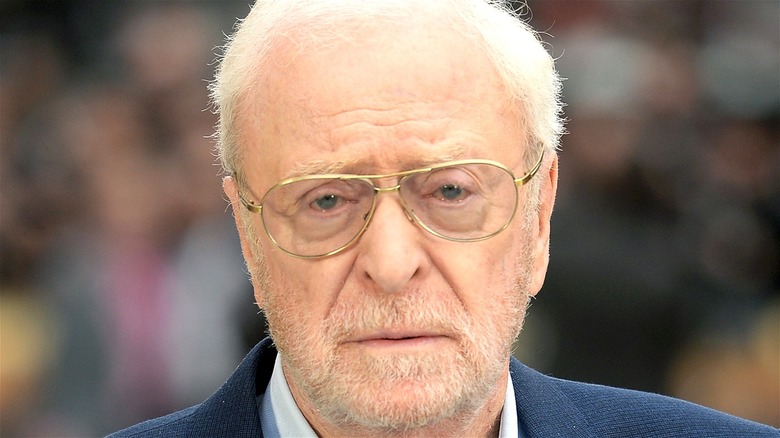 Dave J Hogan/Getty
Few actors have reached the same heights as Sir Michael Caine. The beloved British actor has graced the screen for more than half a century, appearing in such iconic films as "Zulu" and Christopher Nolan's "Dark Knight" trilogy. One of several celebrities to have been knighted by the Queen of England, a title he shares with Sirs Patrick Stewart, John Hurt, and Christopher Lee, Caine has built a reputation on his emotionally resonant acting chops. He has won two Oscars over the course of his career, including a win in the Best Supporting Actor category for "The Cider House Rules."
In recent years, Caine has formed a close working relationship with director Christopher Nolan, who cast him to perfection as Bruce Wayne's butler, Alfred, in his "Batman" trilogy, and continued to work with him for "Inception" and "Tenet."
Now, Sir Michael Caine appears ready to move on to the next chapter of his life. In a newly released interview, the veteran performer made a shocking and emotional revelation that will leave fans reeling.
Sir Michael Caine is retiring from acting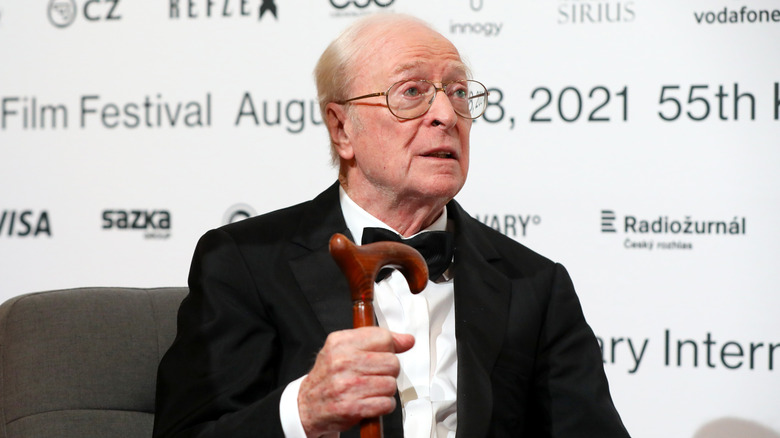 Gabriel Kuchta/Getty Images
In a new interview with Simon Mayo on BBC Radio 5, legendary actor Sir Michael Caine revealed the bittersweet news that his new film, "Best Sellers," will be his final role as an actor. "[It] will be my last project, really," he said.
Caine, who is 88, went on to explain the circumstances surrounding his decision to retire. "I haven't worked in two years," he said frankly, "and I have a spine problem which affects my legs so I can't walk very well."
Given his repertoire full of excellent films, Caine thinks retiring is a pragmatic choice for someone of his age. "There haven't been any offers, obviously, for two years, because nobody's been making any movies that I'd want to do," he admitted, adding that the dearth of work is a result of his old age. "There aren't exactly scripts pouring out where the leading man is 88."
However, that might not be the last fans will see of Caine, who says he's taken to writing again, which, to him, is "lovely." The now-retired actor has written multiple best-selling memoirs over the past several decades. He says it's a gentler life, one that doesn't make him get up at 6 in the morning as do so many acting gigs.