Michael Caine Reveals How Christopher Nolan Convinced Him To Play Alfred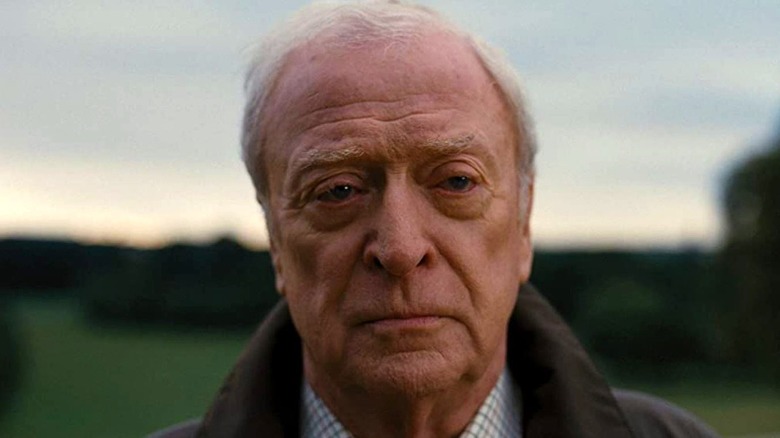 Warner Bros.
While films in the DC Extended Universe have been a hit or miss proposition either in terms of quality or box office returns, few can argue the blockbuster success of writer-director Christopher Nolan's "Dark Knight Trilogy." All three films were not only a hit with audiences worldwide with a global box office cume of $2.45 billion, but each film in the trilogy ("Batman Begins," "The Dark Knight," and "The Dark Knight Rises") earned the acclaim of critics, a rare feat for any commercially successful film, let alone a trio in the same franchise.
Nolan assembled many talented actors to help bring his real-world vision of Batman to life throughout the trilogy, including Christian Bale as Batman/Bruce Wayne, Gary Oldman as Detective Jim Gordon, and Morgan Freeman as Wayne Enterprises confidant Lucius Fox. Each film also featured a memorable nemesis for Batman, including Ra's al Ghul (Liam Neeson) and the Scarecrow (Cillian Murphy) in "Batman Begins," The Joker (Heath Ledger) in "The Dark Knight," and Bane (Tom Hardy) in "The Dark Knight Rises."
In the center of the trilogy's all-star cast was an Oscar-winning film veteran whose first film with Nolan marked the beginning of a working relationship that continues to this day.
Christopher Nolan paid a personal visit to Michael Caine to pitch him the Alfred role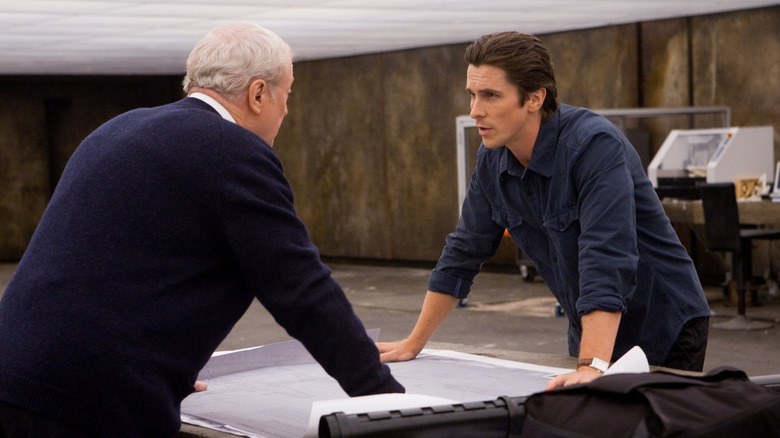 Warner Bros.
Batman's butler, Alfred, has been a coveted character since the Caped Crusader leaped from the DC comic book realm to live-action, starting with Alan Napier for the "Batman" TV series in the 1960s, and continuing with Michael Gough in director Tim Burton's groundbreaking "Batman" film starring Michael Keaton in 1989.
However, when Nolan was brought aboard to give a new spin on the franchise with 2005's "Batman Begins," he was determined to give Alfred a bit more emotional weight. It took Nolan some work, though, to recruit the actor he wanted to play the role.
In a Q&A about his career with Variety, Caine revealed how Nolan convinced him to play Alfred because the writer-director promised the iconic actor that it wouldn't be a thankless role. Caine said it began with a simple ring of the doorbell at his country house. The man at the door was none other than Nolan, who Caine said was "standing there with a script in his hand and he said he was a director of movies."
"He said, 'Can I come in?' And he said to me, 'I want you to play the butler in 'Batman.' So, I said, 'The butler? What do I say, 'Dinner is served?' He said no, he was the godfather of Batman and it's a much bigger part," Caine recalled. "That was the first thing I remembered about Christopher Nolan."
Michael Caine's Batman Begins role was just the beginning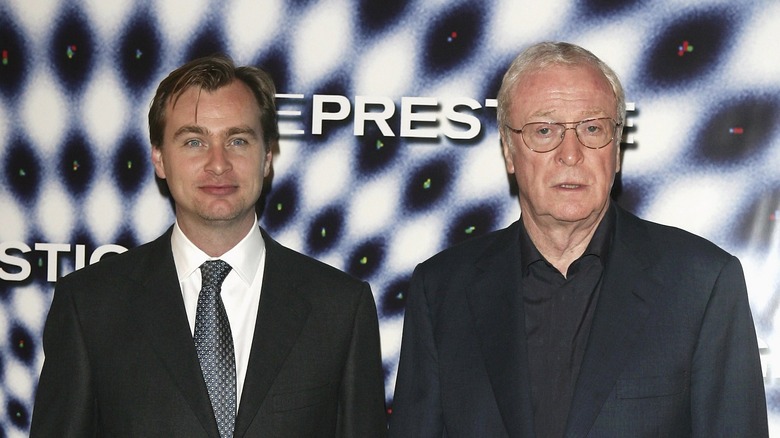 Pascal Le Segretain/Getty Images
Summing up his turn as Alfred, Caine said in the Q&A that playing the character in the films was "absolutely fantastic." The interesting thing, the actor added, was that Nolan's filmmaking prowess helped shape the role even more after he was done shooting Caine's scenes.
"The thing about Nolan is you don't always know what's going on in the scene, as an actor," Caine told Variety. "And you ask him, and he says, 'I'll tell you after you've done it.'"
In addition to playing Alfred in the Batman films, Caine has appeared in every one of Nolan's films since making his debut in "Batman Begins." Caine was prominently featured in supporting roles in "The Prestige," "Inception," "Interstellar," and "Tenet." Although he didn't appear on screen in "Dunkirk," he was featured in an uncredited voice role as a Royal Air Force flight leader.