The Risky King Kong Stunt That Earned Adrien Brody A Standing Ovation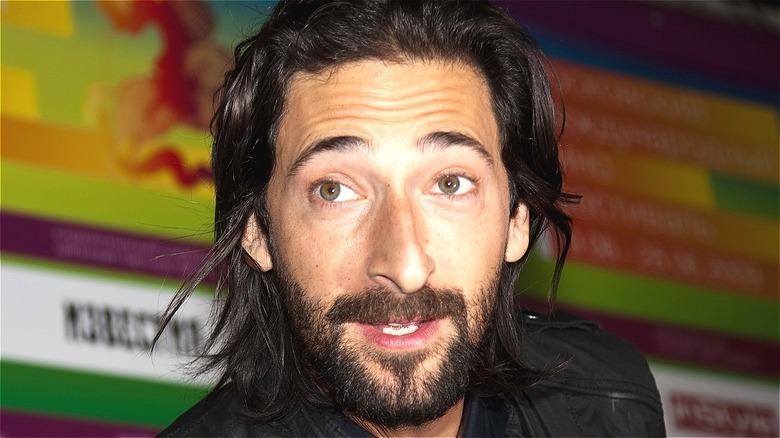 magicinfoto/Shutterstock
When one thinks of actor Adrien Brody, extensive stuntwork probably isn't the first thing that comes to mind. The 48-year-old Oscar winner established himself over the years as an indie and art house poster boy — delivering powerful performances in films like "The Pianist," "Midnight in Paris," and Wes Anderson's "The Grand Budapest Hotel." He's set to star in Anderson's latest flick, "The French Dispatch," alongside Timothée Chalamet, Frances McDormand, Tilda Swinton, and Elizabeth Moss. But while independent films and artsy directors have long held the key to Brody's heart, there's an action-packed Hollywood blockbuster — and famous stunt scene from the movie — that he claims is most dear to him.
The film was Peter Jackson's "King Kong," a 2005 tour-de-force that featured Brody as Jack Driscoll, a floundering screenwriter hired to make a movie on Kong's legendary Skull Island. In the final act, there's a scene where Driscoll is forced to outrun the titular big guy through Times Square in a 1930s taxi cab. It was a shooting sequence that still resonates with Brody today, and according to him, garnered the ultimate respect from the film's stuntmen. The "Succession" star explained why in a recent interview with GQ.
Brody was behind wheel for the Manhattan chase scene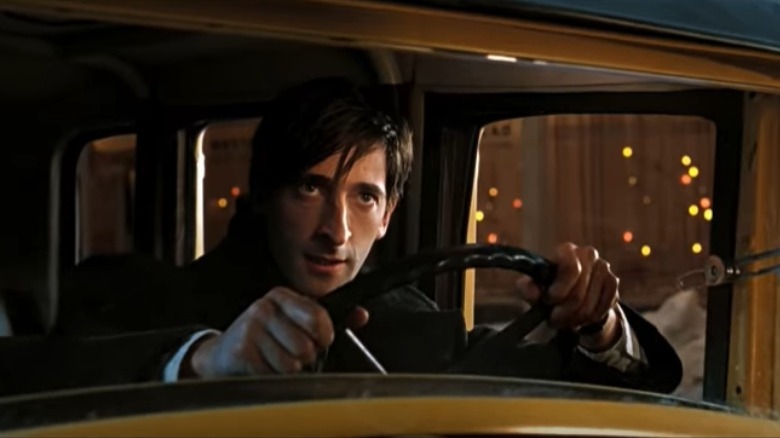 Universal Pictures
While Adrien Brody may be famous for his acting skills, his stunt work on "King Kong" left a lasting impression on the cast and crew. The final chase scene, in particular, sparked a standing ovation from everyone on set — with Brody describing it to GQ for its "Iconic Characters" series. 
"I've done a fair share of driving in my life, and I had been boasting to [director Peter Jackson] that I can drive," Brody recalled. "I showed up one day...and they had a race engine with a '30s taxi cab...[Jackson] said, 'You're driving today,' and I did all that driving sequence." At one moment, Brody said the door flung open while the car was in motion. "There were stuntmen, and extras fell down in my path, and I didn't kill anyone," Brody boasted. "We were going down narrow alleys, with hundreds of thousands of dollars of cameras on the side, and I didn't clip them...I pull back up, and the whole crew applauded. It was just like, it was the best day. And a lot of that is in the movie."
Brody recently sat down with Spanish newspaper El País and described how shooting "King Kong" was his greatest accomplishment. "King Kong is by far the greatest movie I have ever made," Brody said (via TNG News). "There have been wonderful independent films, but none had such a huge promotion. Nobody comes to you years later saying, 'I saw you in The Professor, and it changed my life.' King Kong, yes."