Will There Be A My Name Season 2 On Netflix?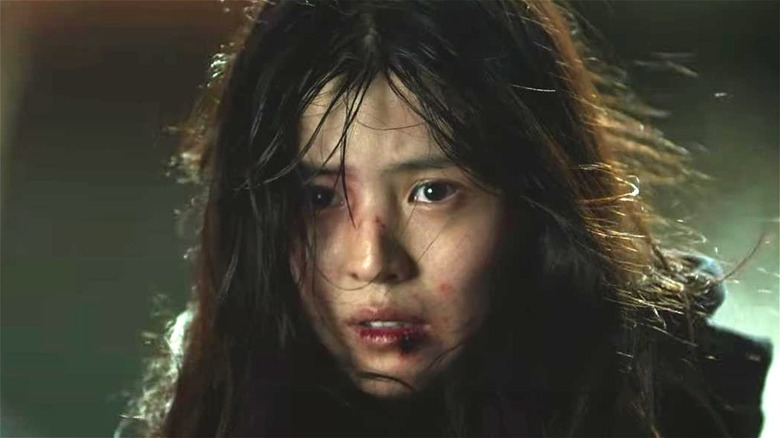 Netflix
"Squid Game" is now one of Netflix's most successful series of all time after receiving a record number of viewers in its first month of availability. While it may well have been plenty of users' first exposure to original Korean content on the platform, Netflix has been steadily growing its catalog of original series in the genre for some time now. Historical drama-zombie horror mash-up "Kingdom," for example, has completed its second season, and a third may be on its way.
The latest series to join Netflix's slate of original Korean TV is "My Name," which was added to the streaming service on October 15. Its first season consists of eight roughly hour-long episodes in total. The series chronicles a young woman named Ji-u Yun (So-hee Han) attempting to avenge her father's murder. To do so, she enlists the help of illicit drug dealer Choi Mu-jin (Park Hee-soon), who requires her to go undercover with the local police force's Narcotics branch in exchange for his assistance.
Those who enjoyed the relatively brief, eight-episode run of "My Name" and are ready for more may now be wondering whether or not a second season is on its way.
A second season is unlikely for My Name
Netflix
So far, those involved with "My Name" have yet to discuss a second season, leaving its renewal entirely up in the air. That said, series creator Jin-min Kim's past work suggests that Season 2 may be unlikely. For example, his last series for Netflix, "Extracurricular," ran for just one season in 2020. The quick turnaround time between "Extracurricular" and "My Name" suggests that Kim likely planned for "Extracurricular" to last for but a single season from the start, meaning that the same could be true of "My Name."
However, if "My Name" ends up becoming an international hit — especially if it receives a boost from Netflix's algorithm to the massive viewer base of "Squid Game" — a second season remains a possibility. Since no one from the "My Name" team nor Netflix has broached the subject of "My Name" Season 2, they could merely be waiting for more data before deciding on their next move. Furthermore, series star So-hee Han is not yet confirmed to be a part of any future productions, leaving her schedule open for more "My Name."
For now, all eight episodes of "My Name" Season 1 are available on Netflix.