The Fan-Favorite Character Returning In Law And Order: SVU's 500th Episode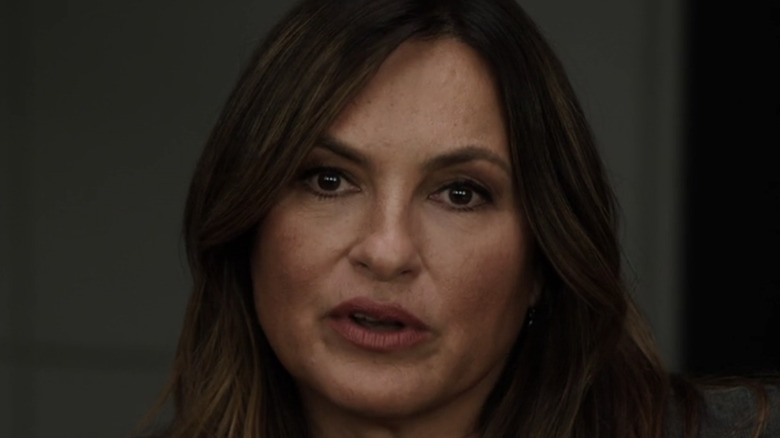 NBC
"Law and Order: Special Victims Unit" currently holds the record for the longest-running primetime live-action series (per Deadline), with star Mariska Hargitay holding the very specific record of being the longest-serving actress in the same role in the history of American live-action primetime television. This is quite the feat for the series and the actress, both of which have been captivating fans since "SVU" debuted in 1999. Many characters have come and gone during the show's 23-season-run, some of which were fan-favorites that unfortunately didn't last.
To the delight of longtime fans, Elliot Stabler returned to the "L&O" universe this year with his own series, "Law and Order: Organized Crime," after leaving "SVU" just before Season 13. He's already had a few crossover episodes with his former partner, Olivia Benson (Hargitay), and there's set to be even more in the future. Season 22 of "SVU" also featured some fun guest spots from former characters like ADA Rafael Barba (Raúl Esparza) and ADA Isaiah Holmes (Wentworth Miller).
However, one fan-favorite former "SVU" star has not returned to the series since they departed many years ago. A new announcement has promised this character will be back for the monumental 500th episode of "SVU" in a few weeks.
A former partner of Olivia Benson is returning to Law and Order: SVU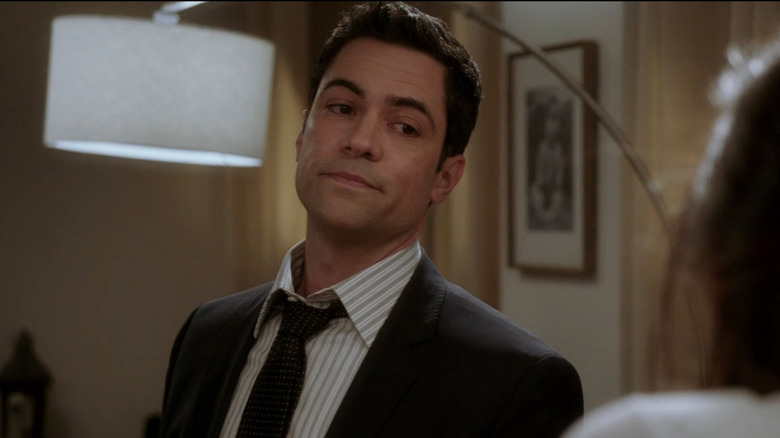 NBC
According to Wolf Entertainment, Nick Amaro (Danny Pino) will return to "Law and Order: Special Victims Unit" for its landmark 500th episode. That's right, Amaro fans, the no-nonsense former parter of Olivia Benson is back, but why remains to be seen. Pino left "SVU" after Season 16 when his character was shot in a courtroom scene. After realizing he had no future in Special Victims, Amaro reveals to Benson that he's moving to California to be near his children.
Amaro was Benson's first partner after Elliot Stabler left, and he had quite some shoes to fill. Fans had been cheering for Bensler for so long, and when they never coupled up, and Stabler departed, it was devastating. Amaro surprisingly won fans over after joining the Special Victims Unit, and he and Benson became friends when all was said and done. It would be surprising if Stabler didn't appear in the 500th episode as well, given its importance. If he does, this will be the first time he and Amaro meet, which could make for some serious fireworks. Now, if we couldn't only get John Munch (Richard Belzer) or Donald Cragen (Dann Florek) back as well...
The 500th episode of "SVU" lands on NBC on October 21.