Thor: Ragnarok Director Teases Possible Natalie Portman Return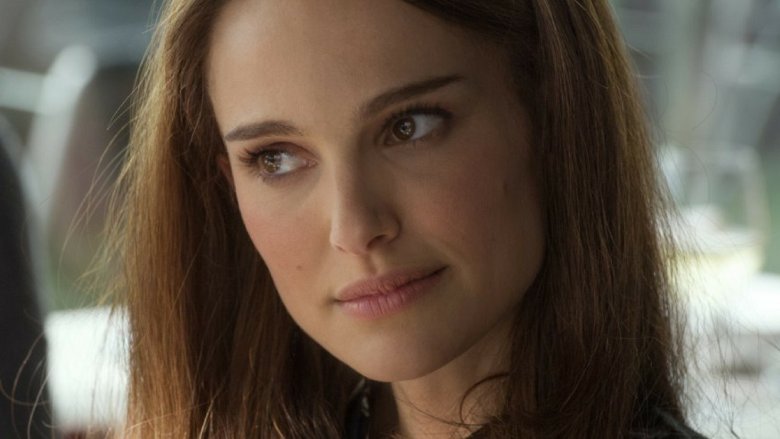 Thor and Jane might not be over just yet. After previously confirming that Natalie Portman would not be appearing in the upcoming Thor: Ragnarok, director Taika Waititi dropped a big hint on Twitter that she might pop up in the movie after all. Waititi shared a screenshot of a post from the Instagram account cinemonkeys showing a young Portman carrying a plant alongside a picture of an older Portman, likely when she was pregnant with her second child, also carrying a plant. He caption the picture, "Heed the signs. #Ragnarok."
Waititi's cheeky comment doesn't exactly confirm Portman's return, but it would make sense for her to be coming back, at least briefly. For one thing, Marvel's explanation of what happened to Jane is a little lacking– Marvel Studios President Kevin Feige says that Thor and Jane have simply broken up, something which a lot of fans are likely to be pretty unhappy about. Ragnarok is also currently undergoing reshoots, and, considering the fact that Portman had her baby in February, she may now be available to film a small scene that she wasn't able to before.
However, there are some signs that Portman might not want to return. Rumor has it that she wasn't a huge fan of the franchise, and she allegedly tried to quit during The Dark World after the studio fired Patty Jenkins, the director she suggested for the project. (Jenkins would go on to direct DC's upcoming Wonder Woman.) In an interview with The Wall Street Journal in 2016, Portman seemed to put the kibosh on future involvement, saying that, as far as she knew, she was done in Marvel movies; however, she did say that it was "a great thing to be a part of."
Still, bringing Jane back as a brief part of Thor: Ragnarok would definitely help to provide some closure to her and Thor's relationship and would be an interesting way to tie the film's new direction into the franchise's past. Although the movie won't spend much time on Earth, there should definitely be a chance for Thor to stop by Jane's and have a heart-to-heart about their break-up.
Thor: Ragnarok is due out on Nov. 3. While we wait, see why the movie will blow you away.