Here's Why Natalie Portman Isn't In Thor: Ragnarok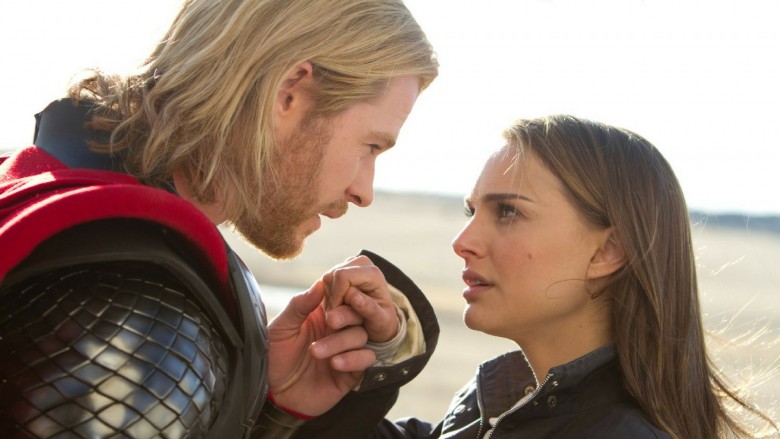 Thor and Jane are officially broken up. In an interview with Entertainment Weekly, star Chris Hemsworth and Marvel Studios President Kevin Feige explained why Natalie Portman's astrophysicist will be missing from Thor: Ragnarok, saying that the couple is simply no more.
"He's off exploring the universe, still trying to police it and control the mayhem," said Hemsworth. "But he's certainly enjoying being a drifter, being a solo cowboy out there."
Tessa Thompson will replace Portman as the female lead, with the Veronica Mars actress playing Valkyrie, a fierce woman warrior who Thor encounters on the desolate planet Sakaar. While it hasn't been said whether or not the pair will be romantically involved, Feige did tease that they wanted to see the hero going toe to toe with someone who was "near his equal."
"His relationship with Jane may have evolved in unexpected ways between The Dark World and Ragnarok, and we wanted to pit him against a character who was much more his equal and in many ways his superior," he said. "Valkyrie is trying to not embrace any sort of Asgardian heritage that she has. Thor thinks maybe that will create a bond between them and, on the contrary, she wants to forget it all entirely."
It's not surprising that Portman won't appear in Ragnarok. Rumor has it that the actress tried to quit during The Dark World after the studio fired Patty Jenkins, the director she suggested for the project. (Jenkins would go on to direct DC's upcoming Wonder Woman.) In an interview with The Wall Street Journal in 2016 she said that, as far as she knew, she was done in Marvel movies; however, she did say that it was "a great thing to be a part of."
Thor: Ragnarok is due out on Nov. 3. In the meantime, see other actors who hate being part of the Marvel franchise.