Virgin River Fans Think This Character's Story Makes No Sense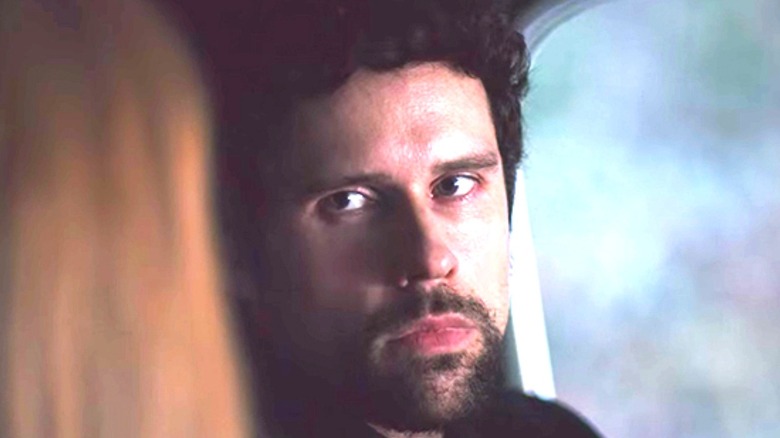 Netflix
Netflix's "Virgin River" is a fan-favorite show based on the novel series of the same name by Robyn Carr. The story is about a young woman named Melinda "Mel" Monroe, played by Alexandra Breckenridge, a nurse practitioner who moves to the small town of Virgin River to get away from her troubles in Los Angeles and start anew. Of course, Virgin River is not without its own trouble, and drama quickly starts up after she arrives. She meets a local bar owner named Jack Sheridan (Martin Henderson), who she can't deny she feels sparks with, and quickly discovers that the small town isn't as simple as she'd hoped. 
To say that "Virgin River" is dramatic would be an understatement, as the show continually throws twist after twist at the audience, with not everything that happens making a lot of sense. But that's part of the show's charm, and fans of "Virgin River" know by this point that there will be quite a few plot holes that they must accept in order to fully enjoy the Netflix series. Despite that, there are some storylines in the show that even the most loyal fans can't help but balk at, and "Virgin River" viewers think that the story arc of Dan Brady, played by Benjamin Hollingsworth, is particularly confusing and makes no sense. 
Fans of Virgin River don't understand Brady's storyline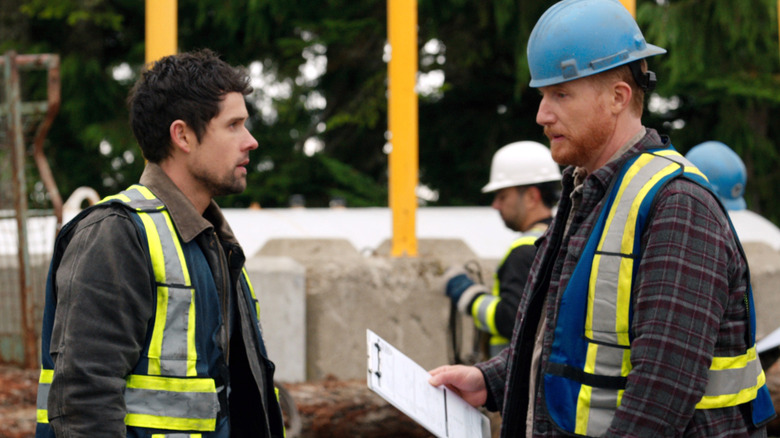 Netflix
In a post on Reddit, u/joyjacobs highlighted Brady's storyline as the most confusing one on the show, citing his involvement with Calvin (David Cubitt) and Spencer (Chad Rook) in Season 2 as the main reason. In the second season of "Virgin River," Brady becomes involved with Calvin, who is building a drug smuggling business involving marijuana and fentanyl. 
As things get more serious, Calvin pushes Brady to prove his loyalty by killing Spencer, an informant helping the police take down Calvin. But instead of doing as asked, Brady is able to get Spencer and his family out of town safely, and Calvin doesn't kill him for this betrayal. U/joyjacobs finds it hard to believe that someone as brutal as Calvin would let Brady go after such a deception, saying that Brady "flipped at just the right time to stay safe so far." Then after that, Brady stays in town and starts working at a lumber company, which the fan pointing out how "he has no experience in" lumber and "he was promoted way too fast." 
Other "Virgin River" fans seem to agree, with u/cedonia_periculum commenting that "It always feels like some assistant at Netflix f***ed up when they were printing out the scripts and accidentally added in a few pages from some gritty rural drug crime show," while u/WordWizard1991 pointed out that drug smugglers like Calvin "would've stayed there to confirm that Brady killed Spencer and then [if Brady didn't], they would've killed him." Despite all of this, Brady's storyline doesn't appear crazy enough to stop fans from tuning in to "Virgin River" on Netflix.