Shows Like Broadchurch That Crime Drama Fans Need To Watch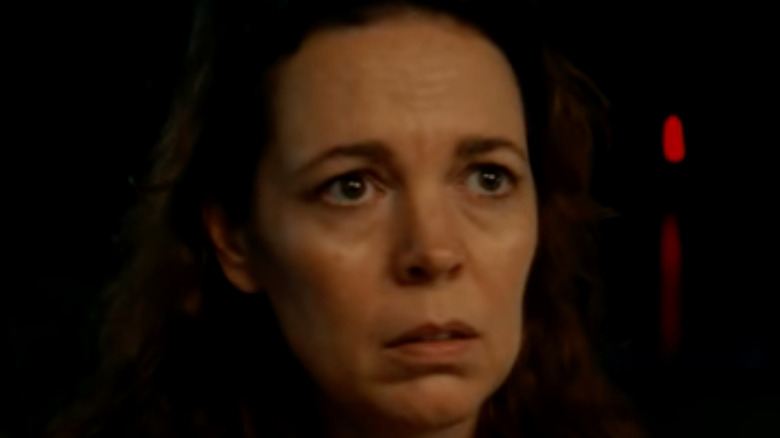 BBC One/YouTube
"Broadchurch" was a breakthrough British crime drama. It crossed shores, turned David Tennant into a serious dramatic actor, and finally got Olivia Colman the recognition she'd long deserved. Airing in 2013—just a year after his final appearance as The Doctor in the "Doctor Who" 50th Anniversary special—Tennant's intense performance as DI Alec Hardy turned heads. Colman was no newcomer, having starred in hit series like "Peep Show," "Green Wing," and "Beautiful People." Like Tennant, she gave a revelatory performance that got her noticed internationally as a dramatic force to be reckoned with.
Essentially a dark noir/whodunit, its first series finds Tennant's Hardy attempting to settle down in a quiet coastal village after a scandal. He soon gets drawn into the investigation of a missing child found dead on the shore. The child's mother, played by future Doctor Jodie Whittaker, is distraught and obsessed with finding the killer. Following the family's grief and growing suspicion within the community, each episode centers on a new suspect, with each new accusation exposing more of the town's dark secrets.
Created by Chris Chibnall, its three seasons stand as one of the best in the genre, and opened American eyes to British crime dramas with its dark, gritty storytelling. Its stellar cast also included David Bradley ("Harry Potter"), Phoebe Waller-Bridge ("Fleabag"), and James D'Arcy ("Agent Carter"). If you loved "Broadchurch," what should you watch next? Take a seat—we've got some recommendations.
Paranoid (2016)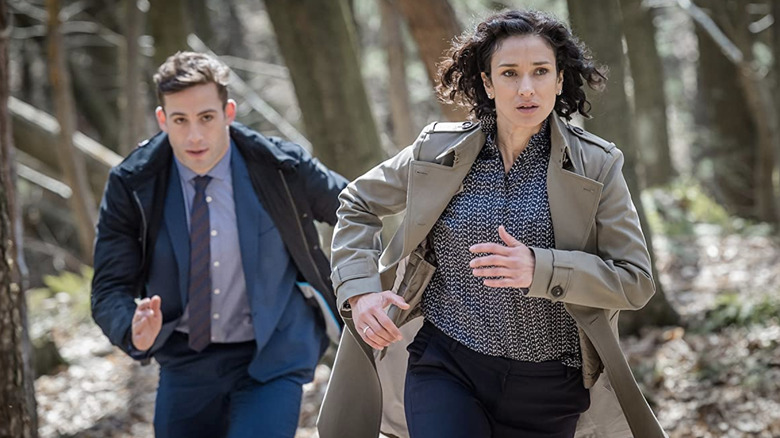 StudioCanal
Indira Varma, who will star in next year's Obi-Wan Kenobi series, is Detective Inspector Nina Suresh of the Woodmere police force. She leads a team of detectives as they investigate the murder of a local doctor who was stabbed at a playground. As the investigation unfolds, DI Suresh discovers connections to a foreign pharmaceutical company, broadening the scope of their investigation and raising uncomfortable questions. While the mystery is an interesting one, it's the character dynamics that often take center stage, making it part soap opera, part crime drama. It's hard not to binge-watch. 
Better than most of its early reviews would suggest, "Paranoid" flew under the radar in 2016. Admittedly, the performances don't stack up to the best in the genre. Still, being more of a thriller than "Broadchurch," its relatively fast pace gives it an energy some of the other entries on this list lack, even if it does occasionally fall into cliches every now and then. It's an intriguing, multilayered story with complex characters, topical issues, and some surprising twists and turns that manage to make it a gripping, tense crime drama. The fact that it's been so overlooked makes it that much more enjoyable.
The Assets (2014)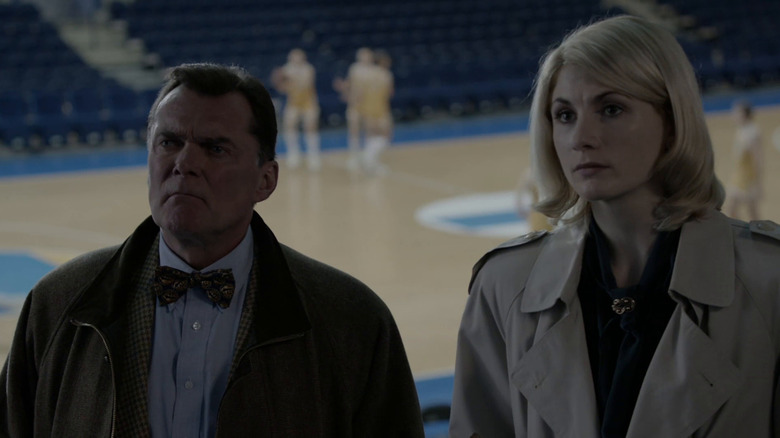 ABC
Perhaps the least like "Broadchurch," and the only 'based on a true story' series on this list, "The Assets" stars Jodie Whittaker in a six-part series. It recounts the dramatic search and capture of a secret double agent within the CIA and the biggest intelligence leak in U.S. history at the time. Wildly misunderstood by both audiences and the studio that made it, which never knew quite how to market it, "The Assets" fared so poorly in ratings that the final episodes never made it to broadcast, even after two attempts to air the series. Thankfully, it got a new life on Netflix later that year, and was picked up by Alibi in the UK in 2018 ahead of Whittaker's debut on "Doctor Who."
Starring "Broadchurch's" Jodie Whittaker as real-life CIA agent Sandy Grimes, "The Assets" is a truly breathtaking spy thriller, and that it's based on a true story only makes it that much more powerful and fascinating. Viewers follow the treasonous actions of Aldrich Ames, a CIA counterintelligence agent who is clandestinely leaking secrets to the Soviet Union, all while trying desperately to evade the special team of his colleagues assembled by Grimes to catch him. Secret midnight exchanges with foreign agents, thrilling car chases, daring escapes galore. You might think that the events have been melodramatically embellished or overly exaggerated, but the series is surprisingly accurate, down to some of the smallest details.
Fargo (2015)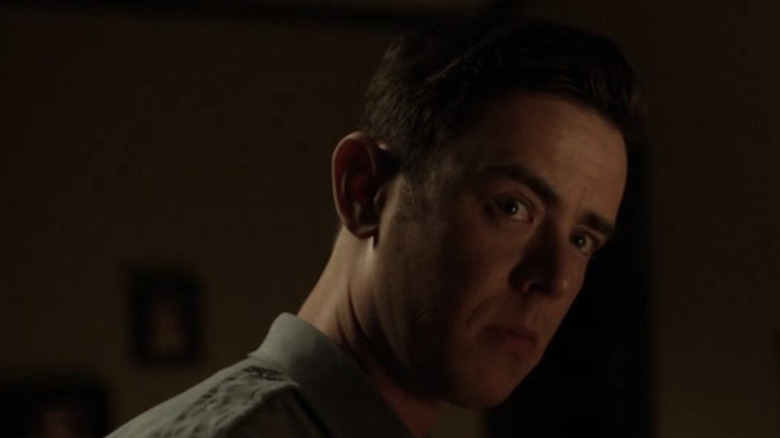 FX
Though all four seasons of "Fargo" have been rightfully acclaimed, it's really the award-winning first season that stands head and shoulders above most crime dramas out there. Impeccably cast with Martin Freeman as a stand-in for the film's William H. Macy (approaching the role with a similar kind of fumbling, mumbling mien); Billy Bob Thornton as the scene-stealing serial killer, Lorne Malvo; Bob Odenkirk as the witless Fargo sheriff; Keegan-Michael Key and Jordan Peele as a pair of bumbling detectives; Colin Hanks as the small-town cop who inadvertently gets involved; and relative unknown Allison Tolman as a police deputy, who seems to be the only one taking the killings seriously. 
While most of the attention has rightfully been given to the standout turns by Freeman and Thornton, it's Hanks and Tolman who make the first season really work. Their roles as capable investigators surrounded by incompetent colleagues keep the show together so tightly. It's a complex, often comical narrative, with a full slate of oddball characters. Thankfully, Hanks' and Tolman's understated performances prevent the show from venturing into farce and help elevate it to one of the best crime dramas of the decade.
Happy Valley (2014)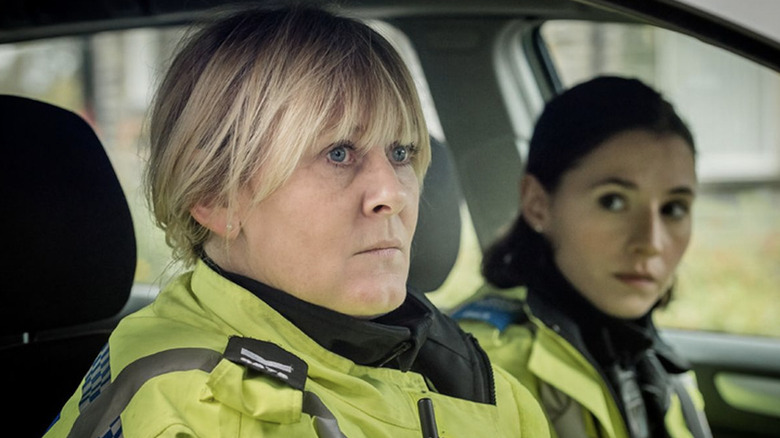 BBC One
Like "Broadchurch," "Happy Valley" is a British crime drama centered on a kidnapping and murder, but this is an even darker tale. Often cited as one of Britain's best, "Happy Valley" centers on Catherine Cawood, played by Sarah Lancashire, a veteran police sergeant living in a small Calder Valley village. Still recovering from her daughter's suicide, she gets entangled in a plot involving a disgruntled accountant who, with the help of two felons, plots to kidnap his employer's daughter. During her investigation, Catherine discovers that one of the people involved may have been responsible for her daughter's suicide.
At first glance, the plot does bear a striking resemblance to the film "Fargo," the 1996 Coen Bros. classic. On the surface, you might be fooled into thinking this is was inspired by it. But beyond the synopsis and some surface similarities, it's a very different story. The highlight for most will be the performances. In this case, it's Lancashire's impressive turn as a police sergeant looking for closure after a deep loss.
"Happy Valley," unlike "Broadchurch," is not really a mystery or whodunit; we learn most of the details of the crime fairly early on. Instead, the series focuses on the inner turmoil of Sergeant Cawood, and her attempts to heal from her past and work through her trauma. 
Luther (2012)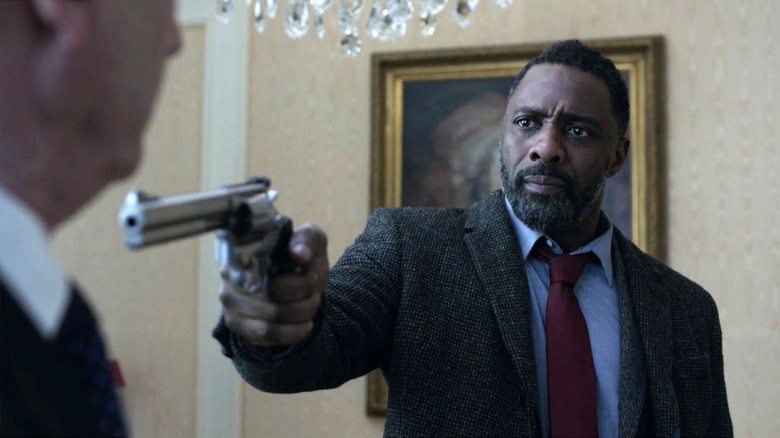 BBC One
The role that made Idris Elba a star, "Luther" is one of the best gritty action dramas of the last decade, with few equals. Following the adventures and heroics of a morally gray, tough-as-nails cop, some might say Luther is a British "Dirty Harry," but "Luther" is much more than a British copy of an American classic. The series zigs and zags between crime noir, cop drama, and action genres. This taut, intense thriller with powerful performances and ambitious storytelling might be at first mistaken for a standard police procedural, but it's actually unconventional and challenging in a way that makes it absolutely unmissable.
Elba as the titular Luther is the classic complicated lawman. He finds his foil in Ruth Wilson's Alice Morgan, a sociopathic killer who becomes an unexpected ally. Luther gets help from more surprising places in the form of "Paranoid" star Indira Varma and Paul McGann (the eighth "Doctor Who") as Luther's ex-wife and her new husband, respectively. Full of eye-opening twists and turns and a cast of dynamic characters, Luther prompts the viewer to question everyone's motives, leaving you always on the edge of your seat. As Elba's star rises over the course of its run, the series becomes more intermittent; its final season consists of a pair of feature-length stories. Nonetheless, it's one of the best British crime dramas of all time.
Wallander (2008)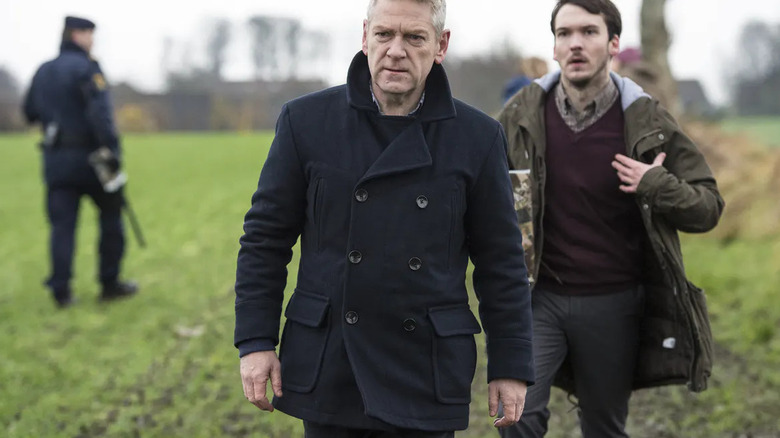 BBC One
Based on the series of Swedish crime novels by Henning Mankell, "Wallander" was previously adapted into a long-running series of telefilms in its native Sweden some years prior (also highly recommended if you enjoy foreign-language crime dramas). Here Kenneth Branagh takes over as the title character, a detective and police inspector in the small town of Ystad, Sweden. Setting the events in Sweden adds uniqueness to the series, and keeps it true to its source material, as opposed to moving it to London for the English-language adaptation.
Alongside star Kenneth Branagh, the 2008 series boasts an impressive cast that also includes Tom Hiddleston in the breakout role that got him the part of Loki in Marvel's Branagh-directed "Thor" film two years later. Regularly featuring some by-the-numbers crime stories and police drama that might otherwise evoke such common fare as "Law & Order," it's really Branagh's performance that makes the show so special. A nuanced man, Kurt Wallander is instilled with a brilliant performance by one of Britain's brightest talents. 
"Wallander" was acclaimed for the entirety of its run, and so beloved that it even spawned the regrettably titled but just as highly rated spinoff and 'pre-imagining' called "Young Wallander" in 2020. 
Deadwater Fell (2020)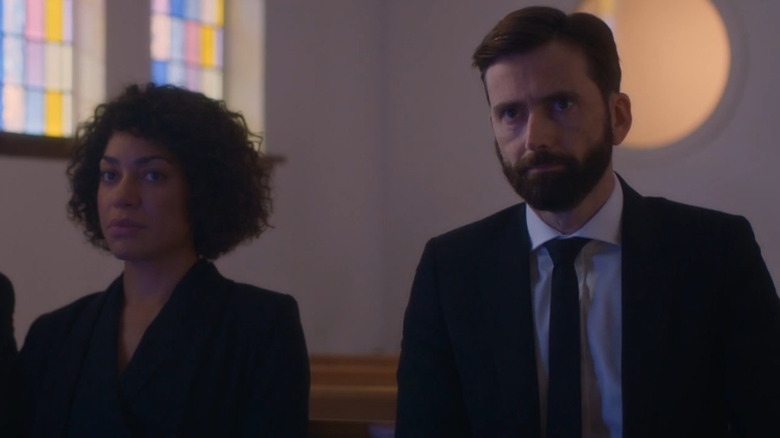 Channel 4
Billed on its release as 'the new "Broadchurch,"' "Deadwater Fell" is a 2020 British crime drama also starring David Tennant, and it very much lives up to the legacy of his prior series. Tennant this time is Tom Kendrick, a local doctor whose family is beloved in their small Scottish village. When a house fire kills his entire family, leaving him the sole survivor, it throws the town into unrest as the investigation reveals uncomfortable truths about the Kendricks and their community. The story smartly plays on the audience's expectations for Tennant given his past roles.
One of the best things about the series is that it actually isn't too ambitious; creator Daisy Coulam seems to understand that this kind of story is well-trodden ground, and doesn't make any attempt to reinvent the wheel. She instead settles for simply making a great crime drama with some less-than-obvious story beats, and in that she more than succeeds. 
 Though it hasn't quite captured the audience's attention the way other crime dramas like "Broadchurch" or "Luther" have, "Deadwater Fell" is a solid entry in the growing pantheon of similar dramas. It's a worthy follow-up for Tennant too, who delivers another masterful performance, and showcases some other fantastic actors, like "The Good Wife" star Cush Jumbo. 
River (2019)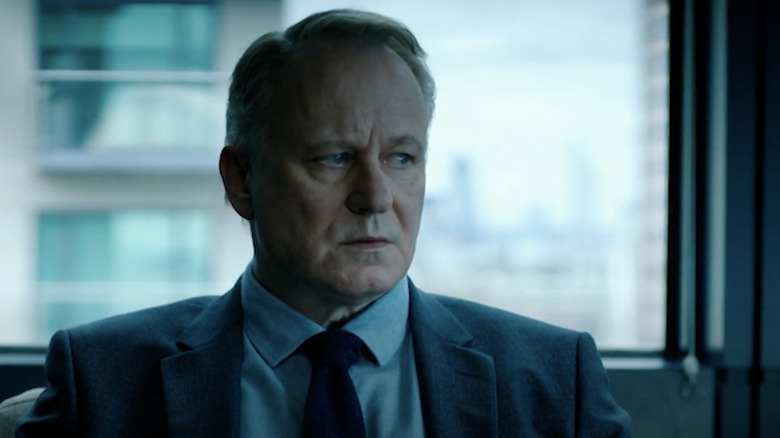 BBC One
Part of a sub-subgenre of cop shows where a troubled detective has a paranormal gift, "River" stars Stellan Skarsgård ("Thor") as Detective John River, a man cursed with the ability to see and commune with the dead. The premise alone may have some viewers looking for the door but trust us, this one's not quite the cliche it sounds. For one, the series plays it straight and dark. The stories are anything but simple, with mysteries that will truly have you struggling to see what's coming next.
Skarsgård elevates the premise too, taking what might seem hokey at first and turning it into serious art with his solid acting chops. Detective River opens the series having recently witnessed his partner's murder. Still able to see her, he struggles to get over the loss. The logic of the premise strains credulity, even discounting its innate implausibility, but Skarsgård and some stellar writing make it work. While some shows like "Psych" or "Monk" have played with a version of this concept before, asking the question of whether a sleuth with an extrasensory ability is gifted or certifiable, it's rare to see the idea taken to the sincere extreme, with no trace of humor or irony.
The Fall (2014)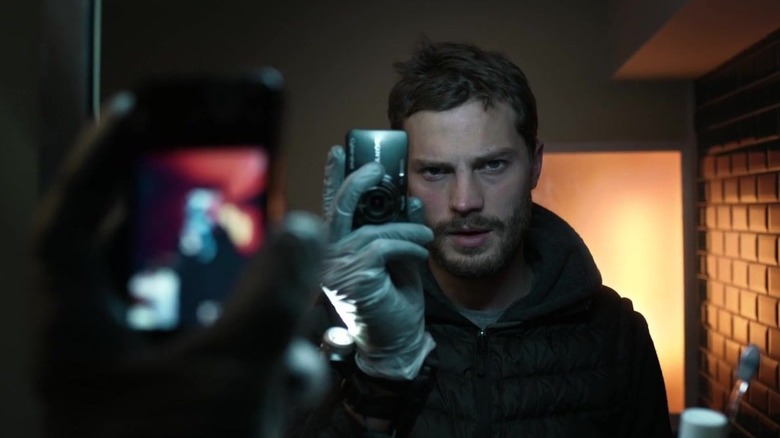 BBC Two
"The Fall" stars Gillian Anderson as Detective Superintendent Stella Gibson in a role that will shock fans who only know her as Scully from the "X-Files." Gibson is a senior-level cop brought in to assess the progress of murder investigations that drag on too long. When the police determine that a series of murders are linked and that there's a serial killer on the loose in Northern Ireland, Gibson is brought in to oversee the manhunt for Paul Spector, played by a pre-"Fifty Shades of Grey" Jamie Dornan. 
"The Fall" is a groundbreaking drama and compelling mystery in its own right, but Gillian Anderson bolsters it, playing one of the most fascinating women in crime fiction on television. Gibson is tough but cold in a way that makes her strong, not stereotypical. Women in crime dramas are rarely portrayed as so realistically flawed, without those flaws being weaknesses. In this way, the character evokes shades of "The Wire." We could go on and on about Gibson, but that would do a disservice to Dornan, who also delivers a star-making performance in one of the most provocative, engrossing, and downright sexy police dramas in recent memory. 
The Killing (2011)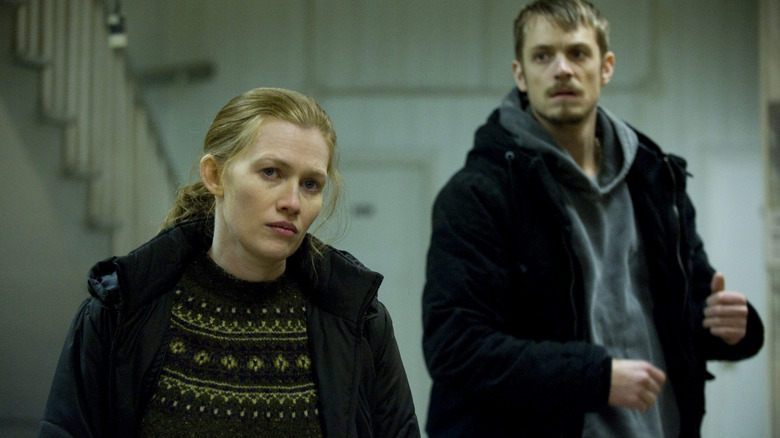 Fox Television Studios
Like "The Fall," this 2011 murder mystery boasts another stellar performance in the part of "The Suicide Squad's" Joel Kinnaman, who turns heads playing Detective Stephen Holder. But the real standout is the vastly underrated Mireille Enos as homicide detective Sarah Linden. Running for three fantastic seasons on AMC, it was scooped up by Netflix for a final fourth season that aired on the streaming service.
"The Killing" initially follows the intrepid pair of investigators as they hunt down the killer of a young girl. The victim's family struggles to work through the grief without justice or closure. Meanwhile, in a twist that's unusual for police procedurals, government intrigue follows when a political campaign gets entangled in the case. Enos and Kinnaman have great chemistry as partnered detectives, with a deliberate intensity that builds slowly over the course of the series.
Though the term is often thrown around about every drama these days, "The Killing" is the rare show that truly is addictive, and you'll have trouble not binging the entire series' 44 episodes in a handful of sittings. 
Marcella (2016)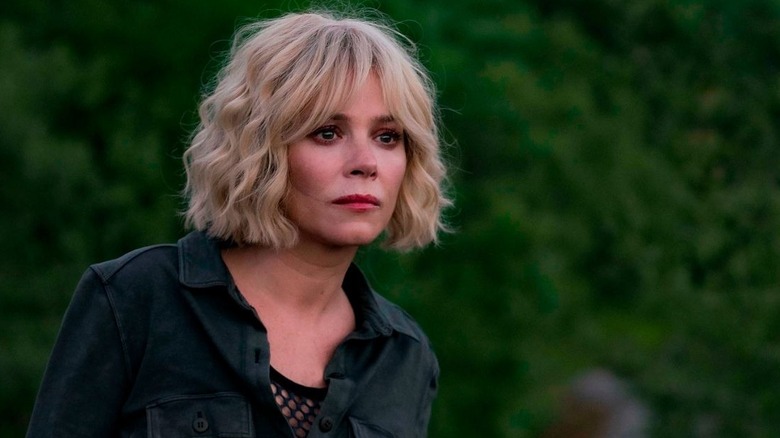 ITV/Netflix
Following in the footsteps of "Luther," "River," and "Wallander"—police dramas titled after their troubled leads—"Marcella" stars Anna Friel as the tortured Marcella Backland, a former London detective who returns to her previous job when her husband abruptly announces he no longer loves her and is leaving her. After rejoining the police force, she is brought in to resume work on one of her previously unsolved cases after a string of new murders suggests that a serial killer may have become active again. On top of handling this challenging and increasingly disturbing case, Marcella must deal with the fallout of her husband's decision to end their marriage, which intensifies after he attempts to use her fragile mental state as grounds to seek custody of their children.
While many on this list feature a lead detective dealing with past trauma, what makes Marcella different is that she's working through present mental health issues, including a series of violent and disturbing blackouts she can't explain. Marcella's rapidly worsening case of dissociative identity disorder turns this from a by-the-book "tough woman detective" series into a must-watch.
Criminal: UK (2019)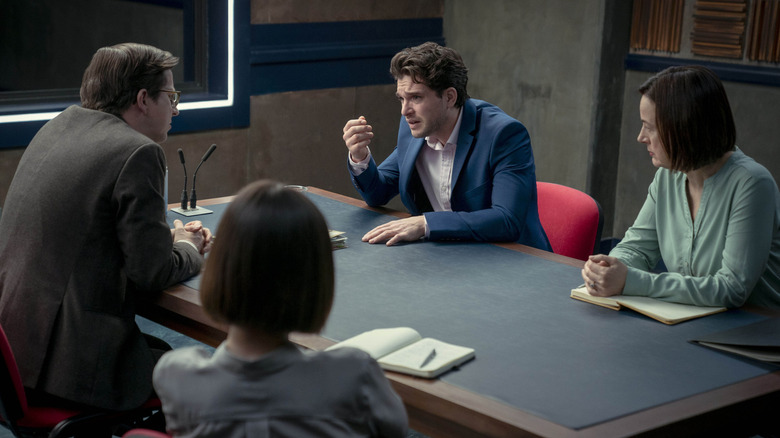 Netflix
Billed as a police procedural, "Criminal: UK" is anything but run-of-the-mill. It's kind of like a darker, grittier "Law & Order" and a dramatized version of "To Tell the Truth" combined. The crime drama/psychological thriller anthology from Netflix features an all-star rotating cast, including appearances by David Tennant ("Broadchurch"), Hayley Atwell ("Agent Carter"), and Kit Harrington ("Game of Thrones"). Highly acclaimed, it has been spun off into international markets with "Criminal: Spain," "Criminal: Germany," and "Criminal: France," though none of these extensions has received the same accolades as the original.
Each episode of "Criminal: UK" has a new cast of characters, different detectives, unique suspects, different solicitors, and a different crime to solve. Each standalone story is set almost entirely within the confines of the interrogation room, where investigators must engage in mind games with their suspects to get to the truth and solve their case. The audience goes along for the ride as investigators piece clues together. It's hard not to try to figure it out yourself. Setting nearly the entire episode within the cramped interview room creates a sense of tension and claustrophobia that would be hard to match otherwise. It ultimately delivers a nail-biting whodunit.
Giri/Haji (2019)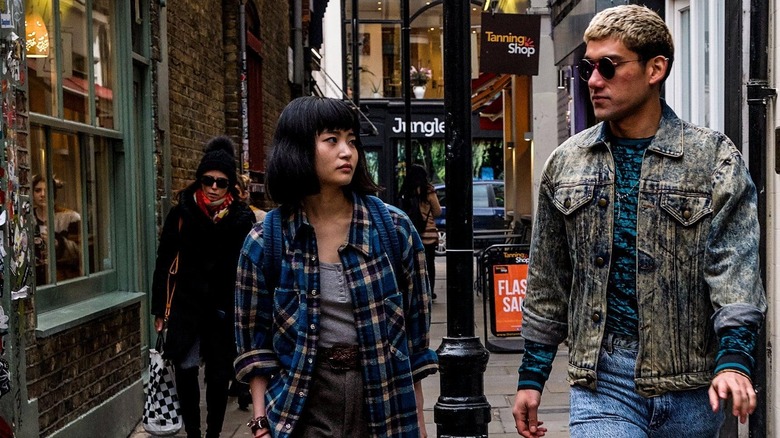 BBC Studios/Netflix
Though it sadly wasn't awarded a second series by BBC or Netflix (who co-produced the series), "Giri/Haji" has received some of the best reviews of any entry on our list. It was praised not only for its superb drama, compelling characters, and taut storytelling, but also for its incredible visual filmmaking. The Radio Times called it a "masterful, sprawling thriller." Straddling genres, the series is a coming-of-age story, crime thriller, and buddy comedy all rolled into one, with a backdrop that darts between London and Tokyo. 
 "Giri/Haji" stars Takehiro Hira as Tokyo detective Kenzo Mori, who makes his way to London in search of his brother Yuto. Accused of murdering the nephew of a member of the Yakuza, Yuto's alleged actions and mysterious disappearance threaten to ignite a gang war back in their native Tokyo. The two have been estranged for years, so finding Yuto opens up fresh wounds for Kenzo. With help from a local London detective and a half-Japanese British sex worker, Kenzo must navigate this foreign city and confront two different crime families to find the truth. The story explores how Yuto's actions ripple across two continents and affect a wide variety of people, forcing the brothers (and others) to confront their dark pasts. A daring, ambitious series that attempts to examine what it means to be redeemed.