The Reason Bob Odenkirk Made Better Call Saul Isn't What You Think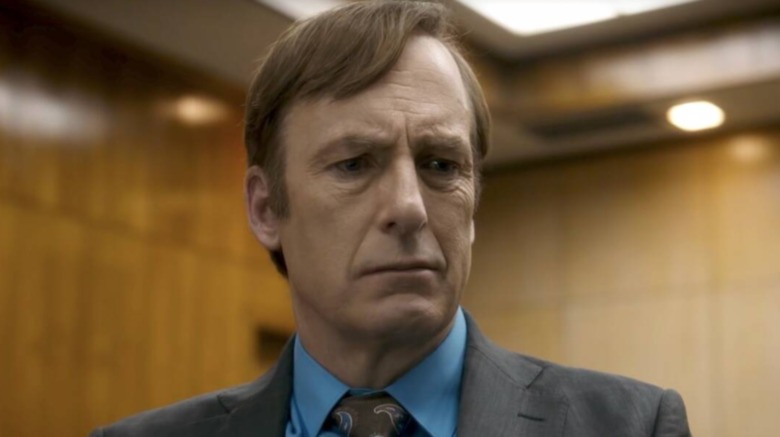 AMC
After appearing in 36 episodes of Breaking Bad and all 63 episodes of his own prequel show Better Call Saul, Saul Goodman (a.k.a. Jimmy McGill) has appeared in more episodes of the Breaking Bad universe than any other character — and he's become one of its most beloved characters. It may come as a surprise to many, then, that the character's actor, Bob Odenkirk, very nearly didn't sign on to act in the prequel series at all.
As Odenkirk shared in an interview with The Howard Stern Show, he initially turned down the opportunity to play the role. When people hear about actors being reluctant to sign on to projects, many people assume the reason has to do with money, a lack of passion for the project, or not getting along with other cast or crewmates. However, according to Odenkirk, the real reason he nearly didn't sign on to the show is a lot more heartwarming.
Bob Odenkirk didn't want to spend so much time away from his kids filming Better Call Saul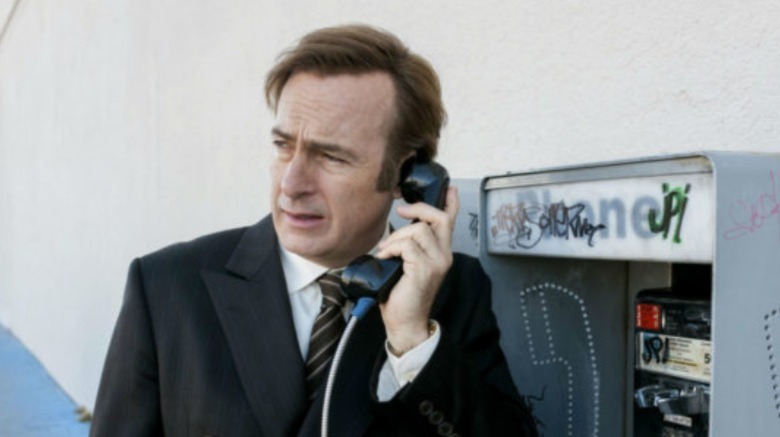 AMC
Just like Breaking Bad, Better Call Saul would need to be filmed mostly in Albuquerque, New Mexico. As such, Bob Odenkirk would have to relocate to Albuquerque for the duration of filming, which can be a long time even for supporting characters and significantly longer for the person playing the series' lead role. With the success of Breaking Bad all but confirming Better Call Saul would get multiple seasons, Odenkirk likely did the math for how long he would have to spend time away from his kids to take on the role and decided it wasn't worth the commitment.
"I knew we were going to shoot in Albuquerque and I just thought, 'I just can't do it. [My kids are] two years too young,'" Odenkirk told Stern. "They were probably 14 and 12. So I just felt that I couldn't do it, so I said, 'No.'"
However, Odenkirk's 14-year-old son heard his phone conversation about turning the offer down, and he insisted that he take the part. His daughter later found out and agreed. After talking through with his kids and making sure they understood how long their dad may be away, Odenkirk prepared to go in and accept the offer, only to find that his pay offer had been raised!
So when you're watching Better Call Saul wrap up the story of a loving brother turned crooked lawyer during season 6, you have Bob Odenkirk's children to thank just as much as the man himself. "There's great actors training at Julliard right now who will never get a role that good in their lives, so I treasure it and I want to make the most of it, and I don't know how it ends," Odenkirk said in an interview with GQ. "I kind of hope that the character Jimmy McGill finds some way to be at peace with the world and feel valued and loved, but I have a feeling that's not what's gonna happen."