This Is Who Robin Williams Wanted To Play In The Harry Potter Series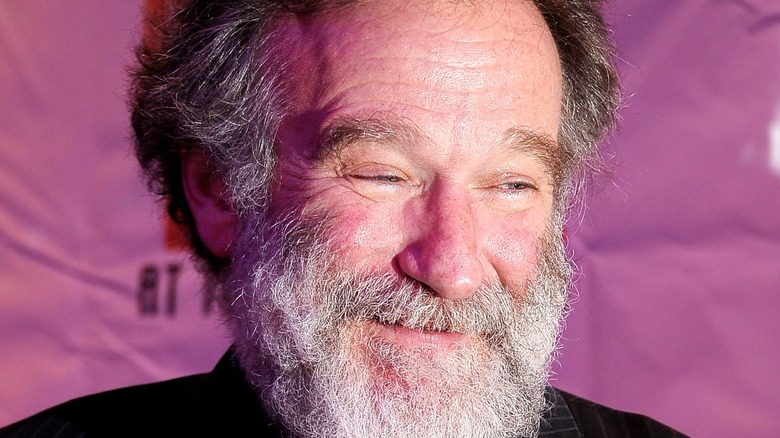 The late, great Robin Williams played many roles over his illustrious career. As he showed time and time again, he was equally at home with comedy and drama. In response, he was rightfully showered with many awards and nominations for his accomplishments on both fronts — even landing an Academy Award for his supporting role in "Good Will Hunting." Not to mention, he was just as instrumental behind the scenes as he was in front of the camera. For instance, he provided crucial support to Steven Spielberg when the director was making "Schindler's List," and wasn't afraid to quit major Marvel movies when he felt he couldn't do them justice. 
With all of that in mind, it's no stretch to say that Williams was one of Hollywood's biggest A-listers for much of his career and made lots of great movies before his untimely death in 2014. However, there's one very particular blockbuster franchise that rose to prominence in the early 2000s that even he couldn't manage to land a role in. Now, "Harry Potter" director Chris Columbus has revealed the role Williams wanted to play in the "Harry Potter" movies but ultimately wasn't able to secure for reasons outside of his control.
Robin Williams wanted to play Remus Lupin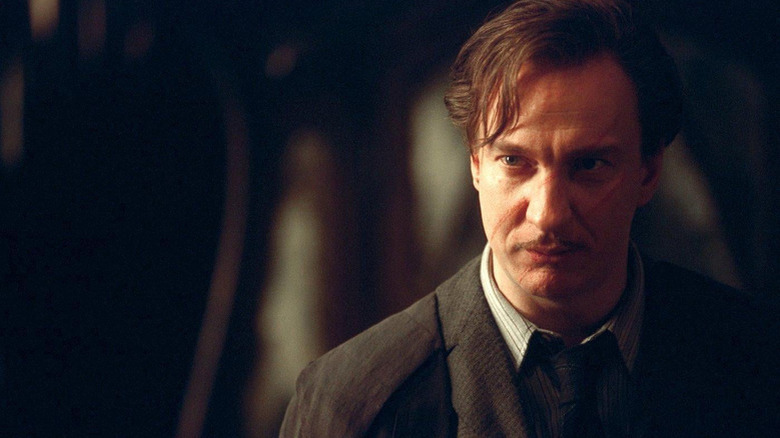 Warner Bros.
It appears that Robin Williams would very much have liked to play a werewolf wizard. In a new interview with Total Film Magazine (via Games Radar) in October 2021, Chris Columbus — who directed 2001's "Harry Potter and the Sorcerer's Stone" and 2002's "Harry Potter and the Chamber of Secrets" — revealed that Williams approached him about the role of Remus Lupin: the lycanthrope wizard who is a staunch ally of the Potter family. "I had a conversation with Robin Williams, who wanted to play Lupin," Columbus revealed. "It was very difficult for me to say 'It's all British. There's nothing I can do.'"
The key "Harry Potter" cast members are indeed all of British descent, so Williams was tragically unable to land the role he so wanted to play. Still, while it would no doubt have been interesting to see Williams' take on the tragic character that is Remus Lupin, the wizard was in good hands all the same. Lupin was portrayed by actor David Thewlis of "Fargo" and "Wonder Woman" fame, who did a great job with the intense role and helped make the character the fan favorite he is today. 
Columbus thinks Williams would've made an excellent Lupin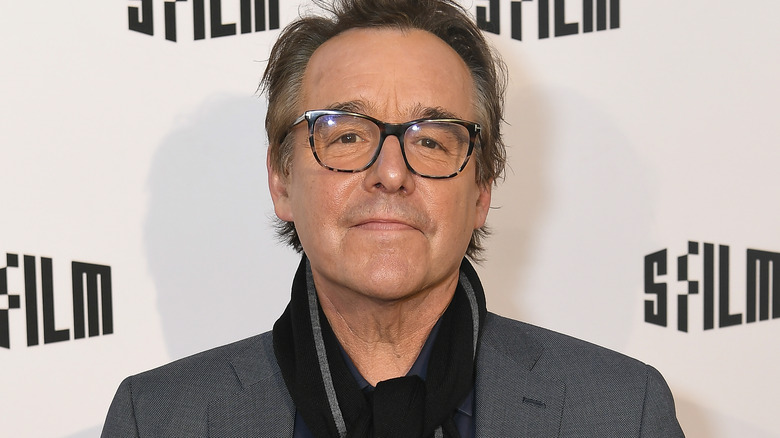 Steve Jennings/Getty Images
In addition to Remus Lupin, it turns out Robin Williams had some measure of interest in playing a different beloved "Harry Potter" character as the first film was getting off the ground. Speaking to HuffPost in 2016, "Sorcerer's Stone" casting director Janet Hirshenson shared that he also wanted to play Rubeus Hagrid. Sadly for Williams, much like with Lupin, the British-only rule also prevented him from playing the half-giant wizard that the late Robbie Coltrane portrayed so perfectly throughout the "Harry Potter" franchise.
While he didn't share his thoughts on Williams' hypothetical take on Hagrid, Chris Columbus has expressed his personal feelings on how he thinks Williams would've done as Lupin. He told Insider in 2021, "Robin would have been brilliant. It would have been a different interpretation — I thought David Thewlis was great — but Robin would have been brilliant." Considering Williams' impressive acting range and the commitment he seemed to have for each and every one of his parts, it stands to reason Columbus isn't far off here.
At the end of the day, Robin Williams' inclusion in the "Harry Potter" saga never came to pass, and all things considered, that's alright. The films went on to make serious cash and become adored the world over, and Williams continued to put out some strong work as the new millennium began.