Why Robin Williams Was So Important To Making Schindler's List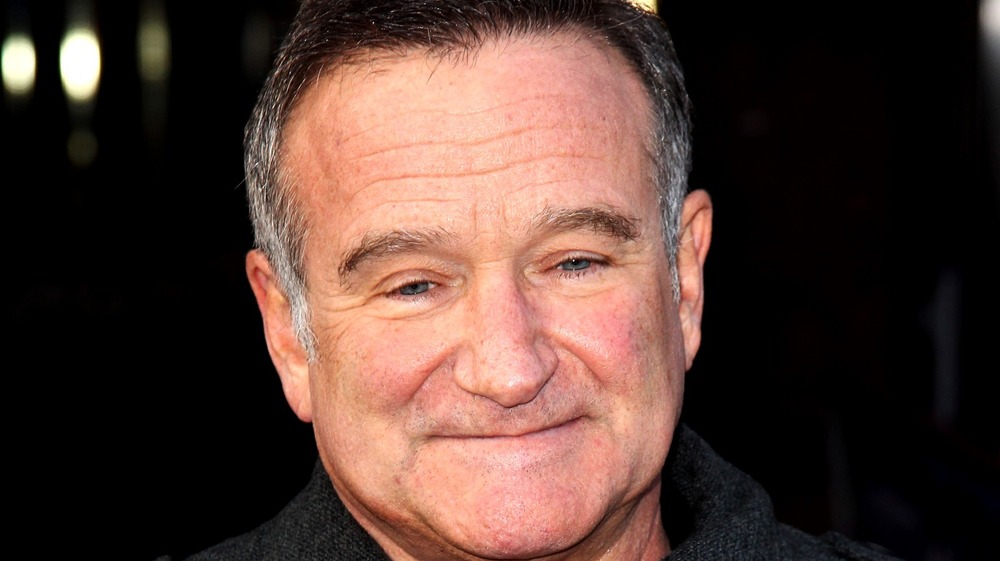 Dave Hogan / Getty Images
It's hard to believe it's been over six years since we lost Robin Williams. The late actor and comedian left behind a remarkable legacy, not only through his iconic filmography that includes gems like Good Morning, Vietnam; Dead Poets Society; Jumanji; The Birdcage; and Good Will Hunting; but through his real life actions.
If you comb through the internet, there are a plethora of stories of Williams' kindness both on and offscreen. From entertaining and standing up for his child co-stars in Mrs. Doubtfire, or sporting scrubs for David Letterman after the talk show host's emergency quintuple bypass surgery, to bursting into a hospital room to cheer up friend Christopher Reeve shortly after the Superman actor was paralyzed, they all show the kind of person Williams was.
Williams showed the same magnanimity to Steven Spielberg when the Oscar-winning director was making what would become one of his most iconic films, Schindler's List.
Robin Williams would Steven Spielberg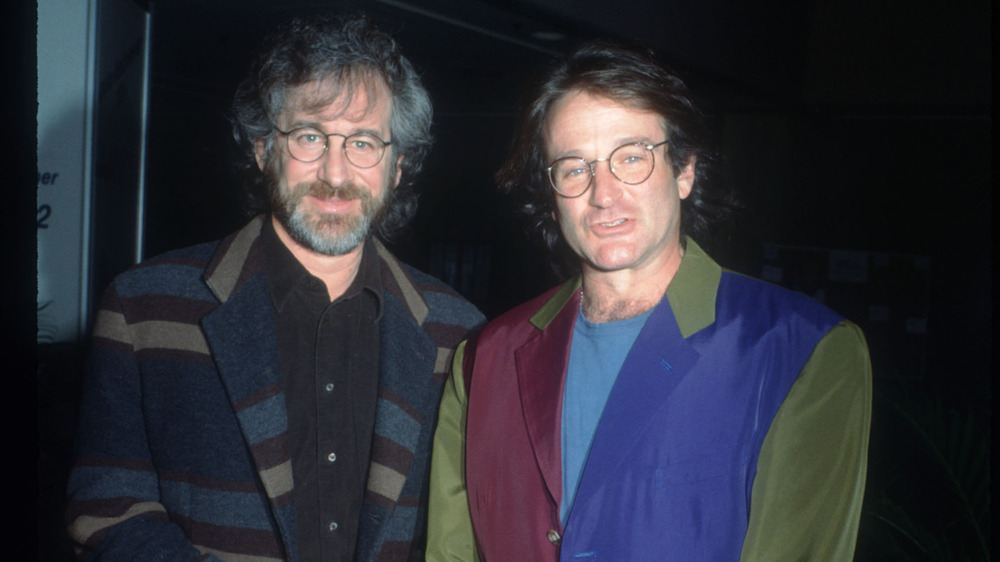 Barry King/Getty Images
Schindler's List is a black-and-white film that centers around Oskar Schindler (Liam Neeson), the businessman who, during World War II, saved the lives of over 1,000 Jews by employing them in his factories and saving them from deportation to the death camps.
Scenes from Schindler's List feel more like archival footage with real people than a movie filmed on a set with actors. The film, based on Thomas Keneally's historical fiction novel Schindler's Ark, can be hard to watch. Audiences see the many horrors Jews faced during the Holocaust, so it's understandable why filming the movie took such a personal toll on Spielberg. "I think everybody felt that we were memorializing something. And it felt, to all of us, as if we were shooting in a cemetery," he told NBC News in 2018. He added that the cast and crew were quiet on set out of respect for the subject matter. "No one was laughing. No one was telling jokes."
Luckily, Spielberg had a friend in Williams. The two had previously worked together on the 1991 film, Hook, and during the 25th anniversary screening of Schindler's List in 2018, the director discussed how Williams phoned him to provide some much needed catharsis.
"Robin knew what I was going through," Spielberg said, according to Vanity Fair. "He would do 15 minutes of stand-up on the phone. I would laugh hysterically . . . he'd always hang up on you on the loudest, best laugh you'd give him. Drops the mic, that's it."
In a Reddit AMA from 2014, Williams was asked by user DiegoVonCosmo what one of these conversations between the two was actually like. Williams recalled, "I think I only called him once, maybe twice. I called him when I was representing People for the Valdheimers Association. A society devoted to helping raise money to help older Germans who had forgotten everything before 1945. I remember him laughing and going 'thank you.'"