The Superhero Movie That Almost Ruined Topher Grace's Career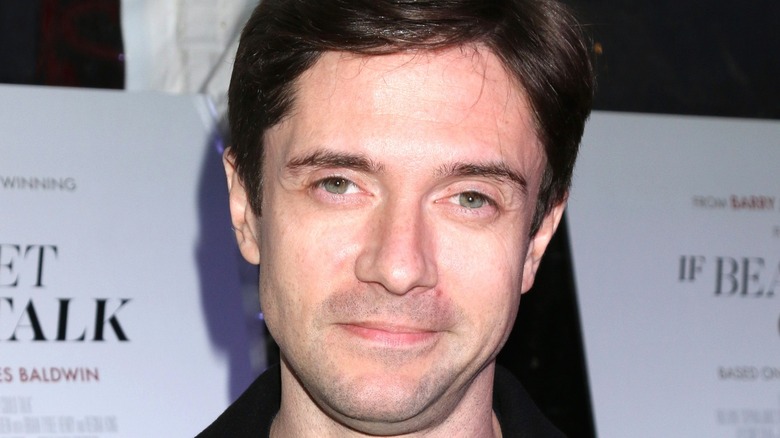 Kathy Hutchins/Shutterstock
Since breaking into showbiz more than two decades ago, Topher Grace's career has been a bit of a roller-coaster ride. The actor's breakout moment came in 1998 via a coveted starring role on Fox's hit sitcom "That '70s Show." He'd go on to appear in 178 episodes of "That '70s Show" before unexpectedly exiting the series after its seventh season on the air, only returning for its 2006 finale. As with many actors who've walked away from small-screen hits, Grace left "That '70s Show" in part to focus on his big-screen prospects, as he admitted to IndieWire, achieving varying degrees of success over the years.   
At the time, the move hardly seemed like a gamble, as Grace had already carved out a solid cinematic resume with standout supporting turns in "Traffic," "Ocean's Eleven," "Ocean's Twelve," and "Mona Lisa Smile." He'd also proven himself a capable enough leading man on the strength of modest hits like "Win a Date with Tad Hamilton!," "P.S.," and "In Good Company." Circa 2007, Grace scored what no doubt seemed his biggest gig yet when Sam Raimi tabbed him for a key role in a superhero blockbuster straight from the hallowed halls of Marvel Comics. Unfortunately, the tentpole project very nearly became a career killer for Topher Grace.   
Spider-Man 3 was almost a career killer for Topher Grace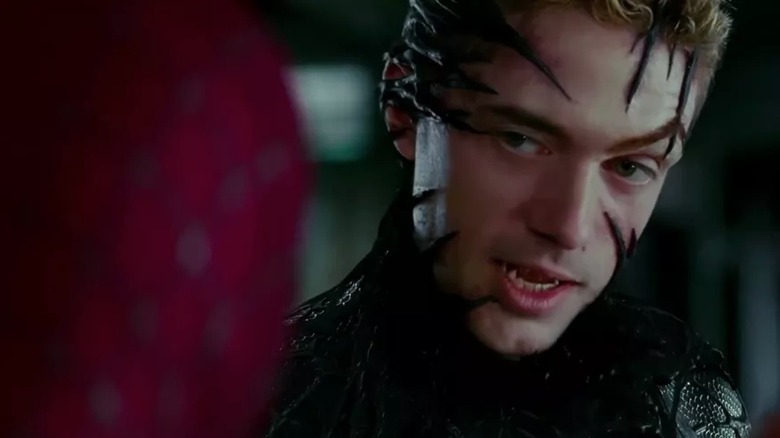 Sony Pictures Entertainment/Marvel
Said film is Raimi's trilogy-capping misfire "Spider-Man 3," which scored well at the box office (per Box Office Mojo), but remains divisive in the canon of modern superhero cinema. That film found Tobey Maguire reprising his role as the web-slinging Peter Parker who, after saving the day and getting the girl (Kirsten Dunst's Mary Jane Watson) in the universally-adored "Spider-Man 2," found his best life crumbling around him in the follow-up.
Peter's struggles are largely the result of having to face off against no fewer than three full-blown supervillains, not to mention hundreds of everyday New York bad guys. Grace's Eddie Brock was one of the film's supervillains, and it's safe to say his bratty take on the symbiote-plagued man-who-would-be-Venom was hardly what Spidey die-hards were looking for in the iconic, and infamously violent character. More problematic is that — as much fun as Grace clearly had in the role — his Venom never does enough to set himself apart from the other "Spidey 3" villains, and ultimately feels more a catty annoyance in the film than a legit menace.
The overall failure of "Spider-Man 3" hardly rests on Grace's shoulders, of course, with Roger Ebert calling the entire affair simply "a mess" in his scathing review. Still, it can be argued that Grace's chirpy work was endemic to the film's many problems. And even as Grace is enjoying a welcome career renaissance of late, the actor's IMDb page is proof positive he had a few seriously shaky years in the wake of "Spider-Man 3."