James Gunn Talks Guardians Of The Galaxy Vol. 3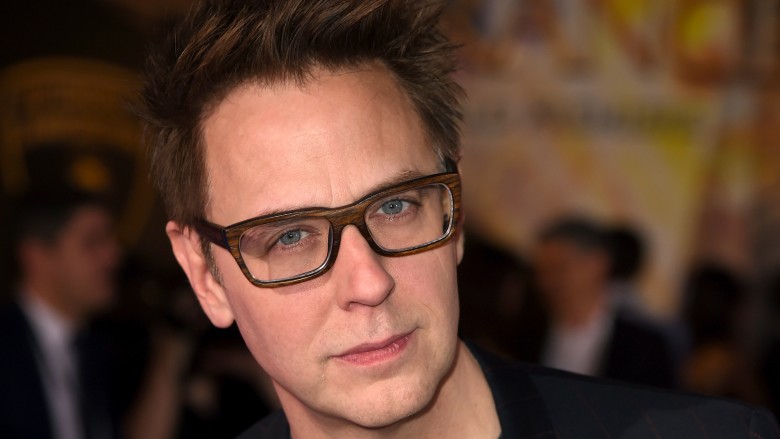 Getty Images
Guardians of the Galaxy director James Gunn revealed that he doesn't want to get ahead of himself by working on a potential Guardians Vol. 3 before Vol. 2 is released in May, and he hopes audiences can focus on the present rather than look down the line for another installment.
Speaking with Fandango, Gunn offered personal insight on the reported obsession fans have with Guardians of the Galaxy Vol 3. "People are obsessed about the third one and they haven't even seen the second one yet," he said.
While the upcoming sequel will likely be a box office success, Gunn admitted that he's wary to start planning a film that could round out a trilogy since there exists the possibility that many won't enjoy Guardians of the Galaxy Vol. 2. "What if they all hate the second one?" Gunn said. "Then they're not going to be so obsessed anymore."
Gunn also commented on his thoughts on advanced pre-production, and how Vol. 2 is about staying in the now. "It's all about what's in the future; it's never about what we have right now," he said. "I think if anything, this Guardians is about what they are in this moment—and I think that's what it's been like for me working on the movie. It really isn't about thinking down the road and how can we make something great someday—it's how can we make something great right now in this moment that will affect people's lives for the better. That's what Vol. 2 is."
As far as possible Vol. 3 details are concerned, don't wait with bated breath. Gunn mentioned that he and the Guardians team are still "figuring it all out" and will know specifics later on. "Let me take a couple of breaths before I say what I'm going to do next," he added.
Regardless if Guardians of the Galaxy Vol. 3 will happen or not, fans can look forward to seeing the galaxy-savers in the sequel, set to hit theaters on May 5. In the meantime, check out how the Guardians stars should really look compared to their comic book counterparts.