The Sci-Fi Rom-Com Hidden Gem You Can Find On Hulu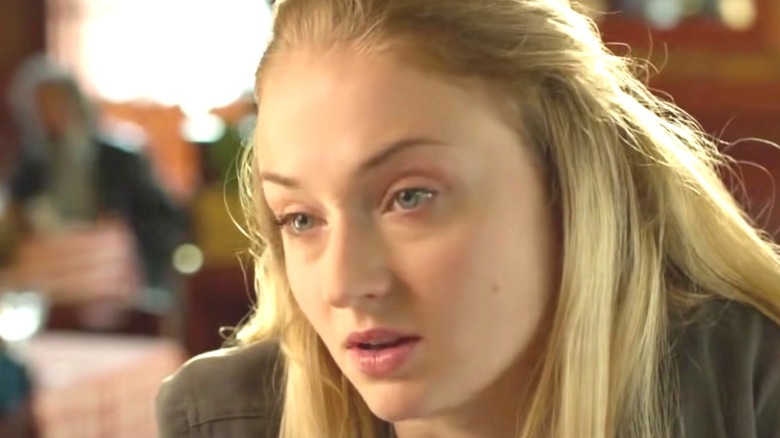 Lionsgate Home Entertainment
If you're on the hunt for a sci-fi romantic dramedy like "Eternal Sunshine of the Spotless Mind" or "Palm Springs," then Hulu has you covered. "Time Freak" is an underseen 2018 rom-com about a young physicist named Stillman (Asa Butterfield of "Sex Education" fame) who is left devastated when his girlfriend Debbie (Sophie Turner of "Game of Thrones" fame) dumps him. In order to win her back, Stillman does the sensible and obvious thing. He builds a working time machine that allows him to travel to the past so that he can try and figure out exactly what went wrong with their relationship and how it can be fixed.
Like other films in this very specific genre, "Time Freak" has the advanced technology and intricate world-building of a sci-fi flick but uses it in the service of telling a more intimate and emotional story. Despite its stellar cast and the fact that writer-director Andrew Bowler adapted the movie from his own Oscar-nominated short of the same name, "Time Freak" has had a pretty under-the-radar existence. The movie had a small theatrical release that only raked in $467,000, according to Box Office Mojo, and it's likely that seeing the poster while browsing Hulu is the first time many will have heard of the film.
As with so many hidden gems that find a second life on streaming services, "Time Freak" is worth giving a second look. That's especially true if you're a fan of time travel movies in general, as Bowler put a lot of thought into his particular take on the concept.
Time Freak is a different kind of time travel movie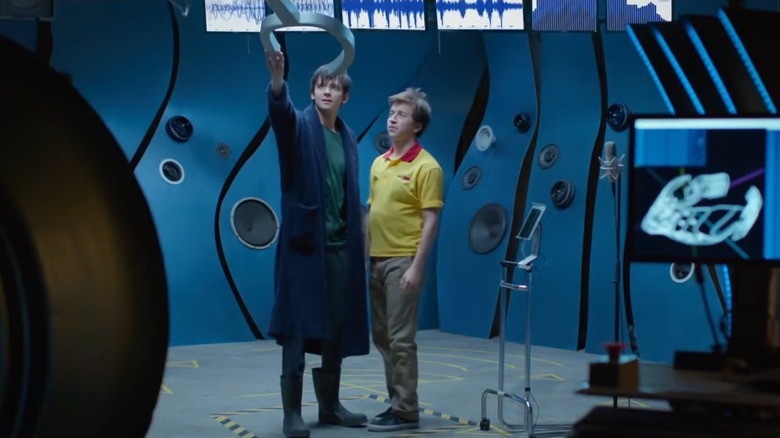 Lionsgate Home Entertainment
During an interview with Pop Entertainment, Bowler revealed the inspiration behind the concept for "Time Freak." The writer-director explained that while hanging out with friends one evening, they began coming up with answers to the question of, "If there was a time machine and you completely wasted it, what would it be?" The group apparently imagined time-travel fixes for mundane regrets such as ordering the wrong drink at a bar.
That concept became the backbone of his short film "Time Freak." When it came time to develop it into a feature, Bowler decided the premise needed a bit more emotional weight. He said, "Then that became: Oh, if you're reliving a relationship, boy won't that be filled with all those areas of regret, and potentially have more at stake? It's a big transition."
According to Noel Murray of The Los Angeles Times, that shift worked quite well. He called the movie "surprisingly poignant" and praised Bowler for how he expanded on the premise of his short film. "He takes his original idea of using time-travel as a kind of metaphysical Photoshop," Murray said, "and seriously thinks through how it would work — and whether it's possible to have a 'happy ending' when revision is always an option."
"Time Freak" is currently available to stream on Hulu.