Will Ferrell, Jason Momoa To Play TV Father And Son In Comedy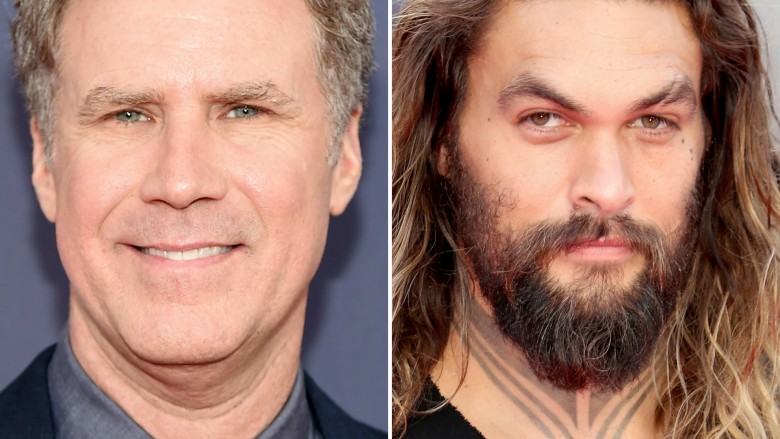 Getty Images
Jason Momoa is going to be playing the fictional son of Will Ferrell in an upcoming comedy for Paramount. According to The Hollywood Reporter, the untitled comedy will star Ferrell as a washed up TV star who reunites with his grown-up former TV show son, played by Momoa. His former fictional son is now very successful, which is sure to lead to quite a lot of tension (and hilarity) between the two.
Momoa probably looks very familiar from a number of small TV and movie roles beginning in the early 2000s, with the actor making appearances on Baywatch, Stargate: Atlantis, and Game of Thrones before landing the role of Aquaman in Batman v. Superman: Dawn of Justice. He is set to have a much bigger appearance as the character in the upcoming Justice League and will headline his own film in 2018. The actor is also attached to the upcoming Bruce Willis action comedy Once Upon a Time in Venice, the thriller Braven, and video game adaptation Just Cause.
Ferrell is a comedy legend, best known for films like Anchorman and Step Brothers. He also has a lot on his plate for the next few years, with his comedy The House due out this summer, and a Daddy's Home sequel alongside Mark Wahlberg, the James Franco-directed Zeroville, and the comedic Sherlock Holmes tale Holmes and Watson all planned.
Andy Mogel and Jarrad Paul, the team behind Rob Lowe's well-loved but short-lived sitcom The Grinder, will write the script. Ferrell's production company Gary Sanchez will produce alongside Forgetting Sarah Marshall's Nick Stoller. There is no word on a release date yet for the project, although it will likely be slated at some point after Ferrell and Momoa's upcoming projects.