The Best Criminal Minds Finale According To Fans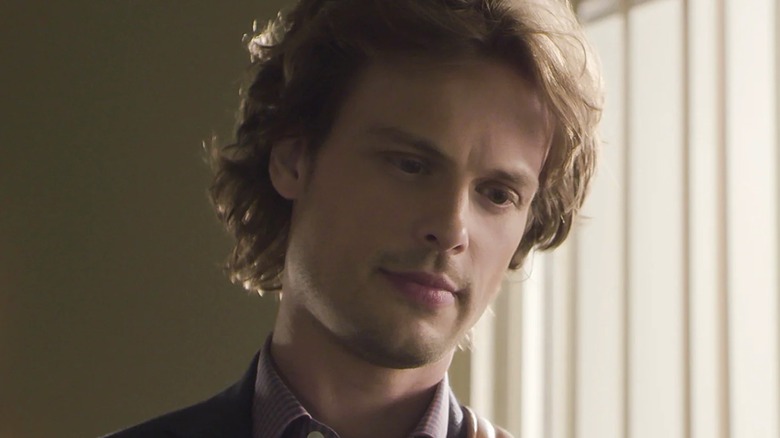 CBS Television
CBS's beloved serial killer procedural "Criminal Minds" aired its series finale in the early days of 2020. Whether you realize it or not, that episode closed out a sprawling 15-season, 324-episode run on the network that frequently featured some of the foulest personas ever to grace the small screen. It also featured a handful of utterly beloved central characters, most of whom spent the bulk of the series' tasked with running down and either capturing, or killing, those foul creations (better known as unsubs), as part of the F.B.I.'s BAU unit.
Of course, 15 season on the air means "Criminal Minds" put a full 15 season finales on CBS during its tenure. And of those 15 finales, die-hard fans of the series would likely be quick to tell you none were a letdown. They'd probably be just as quick to offer their opinion on which is the best of the best, as well. And indeed, a group of "Criminal Minds" devotees recently took to Reddit to offer their thoughts on the best of the 15 "Criminal Minds" finales. 
There were several favorites addressed in that Reddit thread, but in the end, the "Criminal Minds" season finale with the most mentions was the Season 12 closer, "Red Light." 
A little Cat-Scratch fever made Criminal Minds' Season 12 finale a fan favorite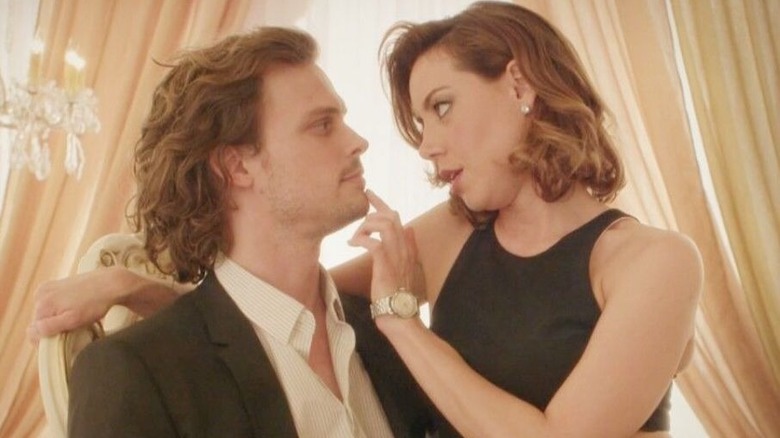 CBS Television
"Red Light" was hardly the runaway winner of the 15 finales "Criminal Minds" aired between 2005 and 2020, with the series' Season 3 and Season 7 finales getting their share of love as well. As for the original poster on that Reddit thread, it seems the user's own favorite finale was the show's very first: "I'm partial to the season 1 finale The Fisher King. It just has a comforting and nostalgic vibe that I can't explain." 
The Season 12 finale was immediately mentioned as a favorite in the comments section, however. And if you're wondering why fans are partial to that episode, it undoubtedly has to do with the re-emergence of legendary unsub — and perpetual tormenter of Matthew Gray Gubler's fan-favorite profiler Spencer Reid — Cat Adams (Aubrey Plaza, in full vamp mode). And indeed, Reddit user TvManiac5 admitted that pair's ongoing tête-à-tête made the episode, writing: "Red Light from s12. The chemistry between Reid and Cat Adams is just *chef's kiss*." 
As if the return of Cat Adams wasn't enough, the cliffhanging "Red Light" also set the stage for the BAU's final showdown with long-time foe Peter Lewis (aka Bodhi Elfman's mind-flaying psychopath Mr. Scratch). Clearly, there was a lot going on in "Red Light," with the episode fronting some serious narrative razzle-dazzle and some good, old-fashioned fan service. And in the end, that mix arguably made for as memorable a season finale as "Criminal Minds" ever conjured.